Thanks to the Winds of Winter release date pressure, George R.R. Martin, like most of us, is in the dark about much of the coming end of Game of Thrones. He declined to visit the set for a cameo appearance in Season 8 and opted not to read the scripts for the final six episodes (Martin says "there may be important discrepancies" between the show and book series). Martin, instead, has been dedicating as much of his time as possible to the completion of the next novel in his A Song of Ice and Fire series, The Winds of Winter.
"It's the end for a lot of people," Martin told Entertainment Weekly. "It's not the end for me. I'm still deeply in it. I better live a long time because I have a lot of work left to do."
Both in conversation with EW and a Monday blog post on his own website, Martin has reflected on the long history of Game of Thrones—a process that began when Martin abandoned his TV writing career and has since brought him back into the fold with one of the most successful television shows of all time.
"A million years ago when the world was young and dinosaurs roamed the Earth, I spent the best part of a decade working in Hollywood," Martin wrote on his blog while announcing a graphic novel adaptation of one of his unproduced pilots, Starport. "In Hollywood they call it 'development hell,' and for good reasons. You work just as hard, you make even more money, you pour your sweat and blood and tears into your creations… but most of what you create never gets aired."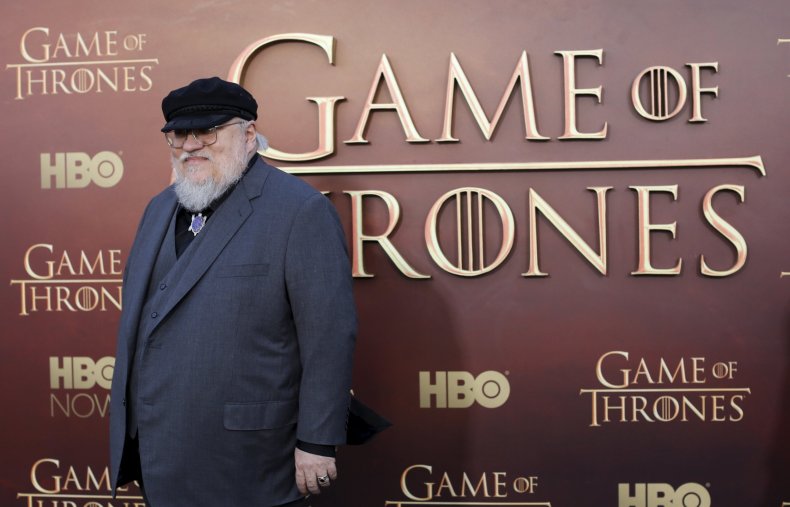 Sick of development hell, Martin left television in search of an audience. "I put Hollywood behind me and returned to an unfinished novel I'd begun in 1991 and shelved for a few years because of film and TV deadlines, a book called A Game of Thrones, and… well, you all know how that turned out."
But while HBO's Game of Thrones brought Martin back to television writing—he originally pitched Game of Thrones as "The Sopranos in Middle Earth" and penned four episodes of the series—he soon found himself stepping away again, this time for The Winds of Winter.
"After Season 4, George made a conscious decision to devote himself to the books," Game of Thrones co-creator D.B. Weiss told EW. "Anybody who's read the books knows that task in and of itself requires about 64 hours a day to do properly, and the differences between the show and the books became difficult to track in parallel—it's almost like he was in a weird science fiction movie trying to keep two similar-but-different universes in his mind at the same time."
"It's been an incredible ride," Martin told EW. "And almost all of it has been great. Obviously, I wished I finished these books soon so the show hadn't gotten ahead of me. I never anticipated that."
The Winds of Winter does not yet have a release date. After Winter, the A Song of Ice and Fire series will conclude in A Dream of Spring.