You Say You Don't Like Chardonnay, But Have You Experienced Domaine Laroche Chablis?
Despite being the world's most-produced style of white wine, some people just simply do not like Chardonnay. The wine's bad rap is usually associated with overpowering flavors that remind drinkers of soggy buckets of popcorn drenched in movie-theater butter or licking the side of an oak tree coated in vanilla.
The only problem is that particular perception only represents one style of Chardonnay.
It's true that many wine aisles in stores throughout the country have been stocked with not-so-great bottles of Chardonnay—much of which stemmed from the burgeoning California winemakers using new oak barrels for fermenting opposed to old barrels. However, Chardonnay possess a much broader variety of taste and flavor than its decadently creamy reputation suggests.
Although it holds an above-average acidity, Chardonnay is a rather fruity grape bursting with a range of personality—the character you get in a glass merely depends on the location and climate of where it's grown. This is why producers all around the world can make styles of the wine that taste like a tropical oasis or vanilla shortbread slathered in almond butter.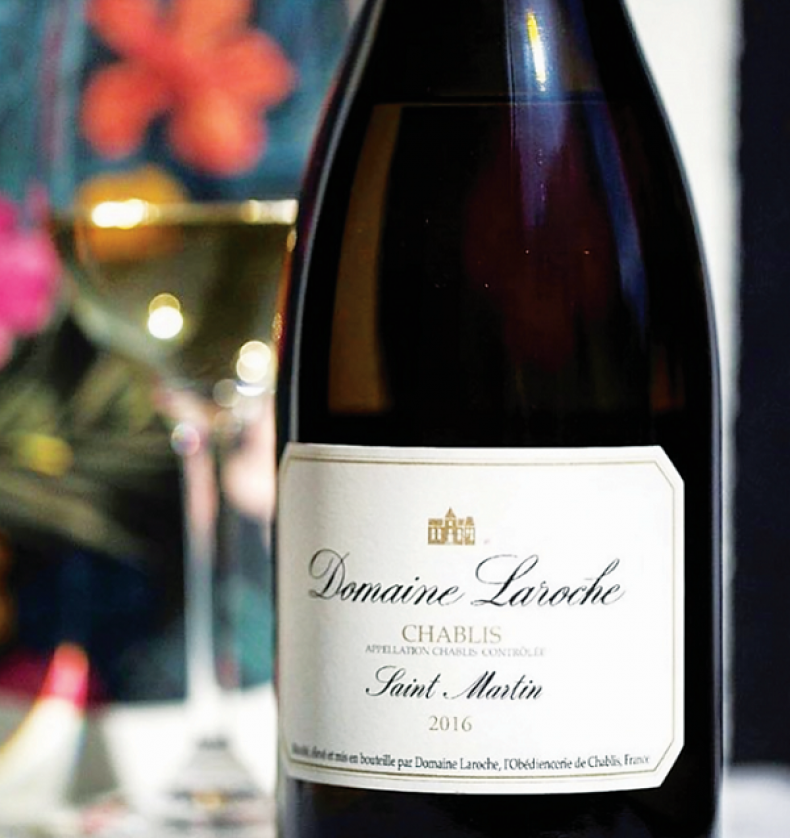 In the French region of Chablis, Domaine Laroche creates Chablis—as Chardonnay is classified there—that zings with fresh minerality, unlike any other white wine.
The brand's Chablis Saint Martin, in particular, features alluring aromas of juicy white fruits and apple blossoms that are conveyed in its supremely relaxed taste. However, the stony elements displayed within the lingering and vibrant finish gives the wine an unexpected yet delightful pizzazz—one that some newly developing wine enthusiasts may not typically associate with a Chardonnay.
That distinctively vivacious charm of Chablis Saint Martin—a feature displayed across Domaine Laroche's portfolio full of Premier and Grand Cru Chablis—is a result of the very land and history from which the wine is derived.
Located in the northernmost section of Burgundy, the cool climate of Chablis is memorized within the very DNA of the grapes, impacting all the components of the Chardonnay like its mineral base and anti-oxidants. Gregory Viennois, the technical director and winemaker at Domaine Laroche, credited the company's historical practices, which follows methods first established when the abbots of St Martin de Tours settled in Chablis and launched the famous Obédiencerie more than 1,000 years ago, for the wine's distinguished taste.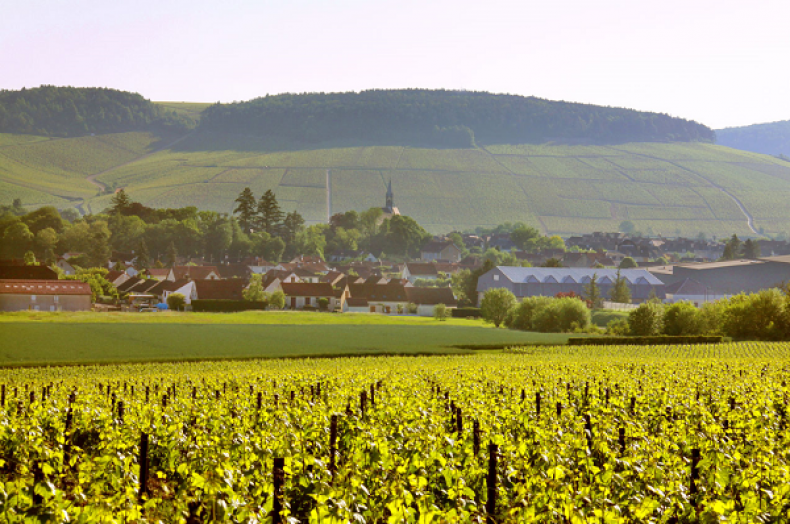 "We have such an exceptional heritage of winemaking within our walls that we feel we have a responsibility to not only produce great wines but also to continue the Laroche history over time," Viennois told Newsweek. "This includes the utmost respect of the traditions, of the know-how and cycles of nature. Constant observation and empiric approach are very critical."
The winery uses more modern equipment to help with their winemaking process present-day but continue to follow age-old habits like one-man plotting, in which one single person is responsible for the total care (pruning, picking, soil conditioning, etc) of a single vineyard parcel—although the ancient wooden grape-press monks used to create wine centuries ago still makes an appearance during harvest every once in a while.
Viennois also noted the practice of pulling grapes when all the qualitative components like antioxidants and minerals are still in the skin as a key contributor towards Domaine Laroche's elegantly crisp and precise Chablis.
"This allows for the perfect expression of the minerality of our wines and offers natural protection against aging and oxidation. Our Chablis always exhibit complexity, texture and a great mouth-fill that is long in the finish. One may even pick some salty flavors and a touch of mineral bitterness that is very pleasant," Viennois said.
The remarkable differences and history of Domaine Laroche have long been to the benefit of the winery, leading it to stock the cellars of some of the most prestigious restaurants and hotels across the globe. It's not just the elite and world travelers that get to sip on the many wines made across the estate either, bottles of Chablis Saint Martin, which range from $28 to $38, and higher-priced, collectible-worthy standouts like Chablis Grand Cru Les Clos, Chablis Grand Cru Les Blanchots and several others are also available at select retailers as well.