Perfect Wine Pairings For America's Favorite Foods
We've paired the perfect wines to America's 18 favorite dishes.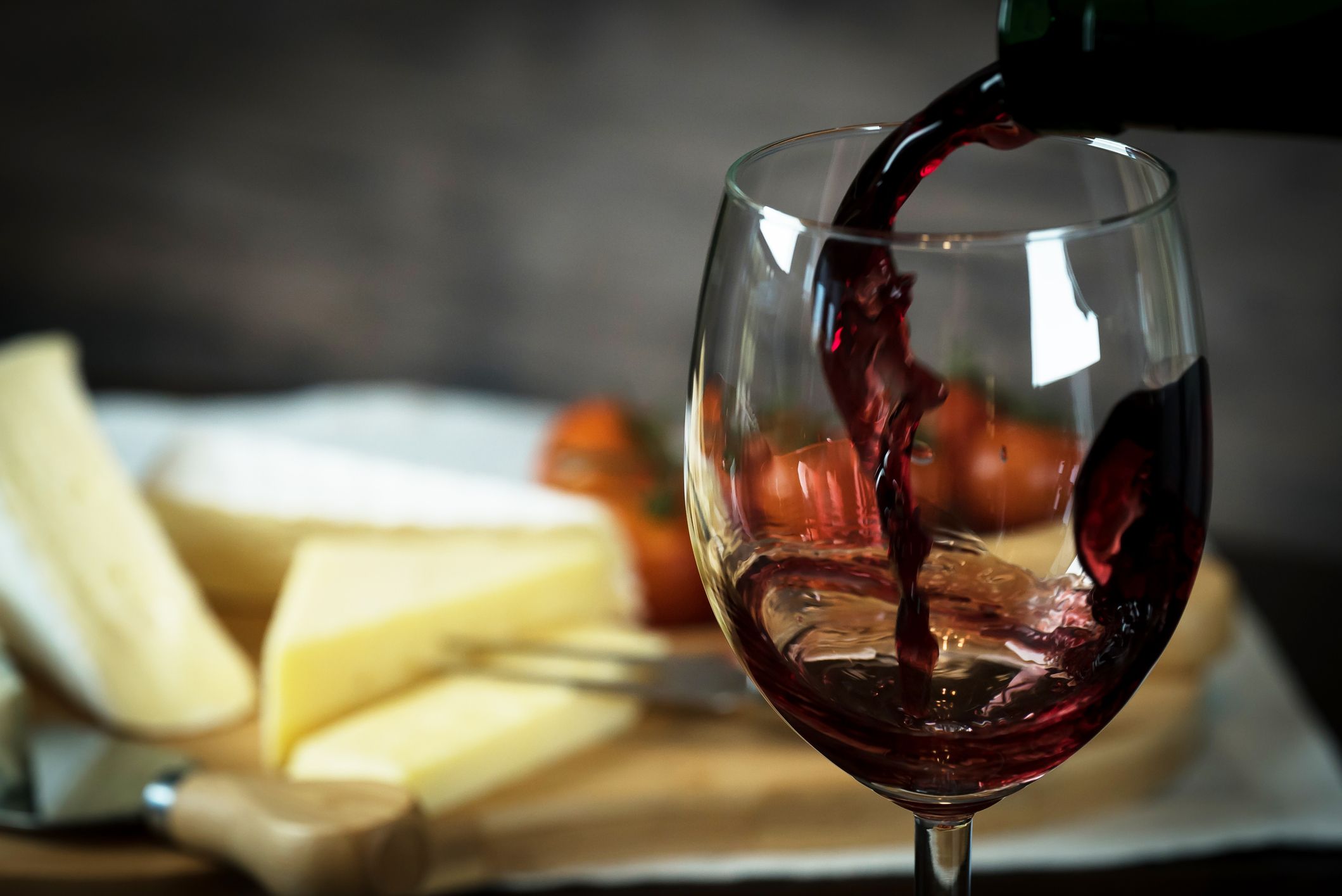 Ah, the age-old conundrum of what wine to drink with what food? It's not that hard if you use our easy guide which pairs America's 18 favorite foods with the wines that will complement them best.
WHEN WHITE AND ORANGE WINES ARE PERFECT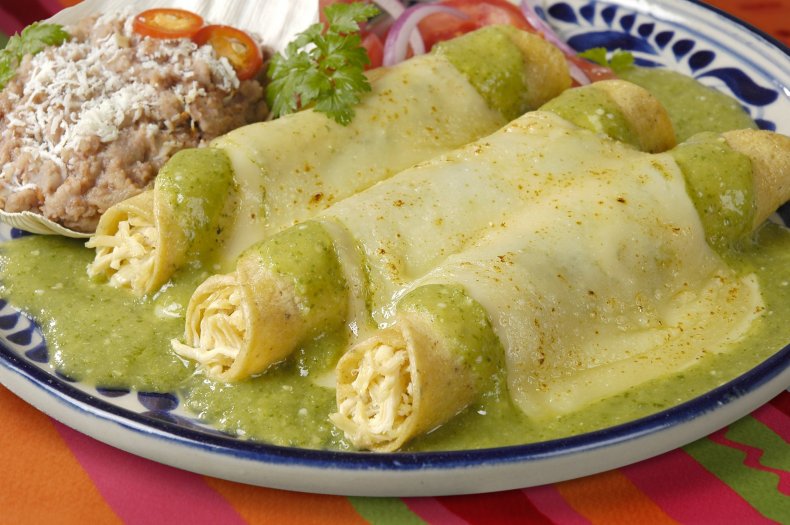 New Mexican Enchiladas
Stacked or rolled, smothered in red or green chili sauce (or go wild with "Christmas style:" get BOTH), wash them down with a Malvasia Bianco to cut the heat. Bastianich Adriatico Malvasia Bianca from Croatia is perfect.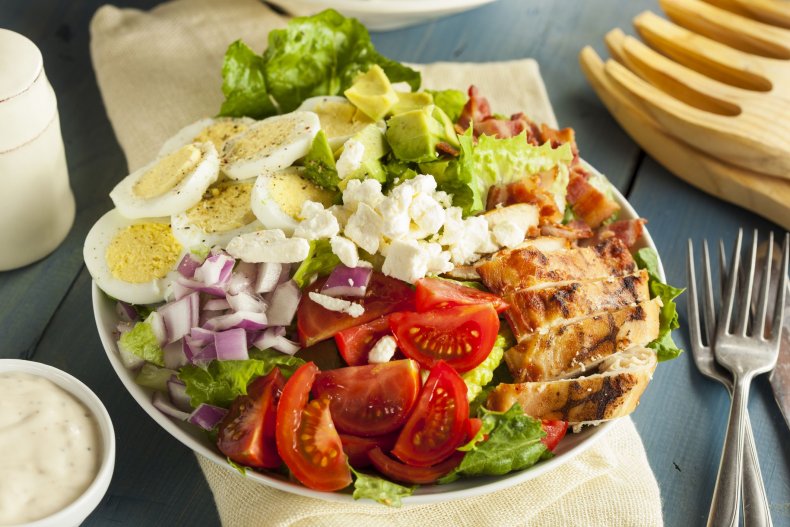 Cobb Salad
The kitchen sink of salads: a head of lettuce, avocado, tomatoes, cold chicken breast, hardboiled egg, cheese, crispy bacon, and a favorite dressing. Salads are really tricky to pair with wine – so much depends on that dressing – but a Bourgogne Blanc like Macon-Uchizy from Les Héritiers du Comte Lafon typically does the trick. And get the dressing on the side, just to be safe – you can always swap it for something different if the pairing is off!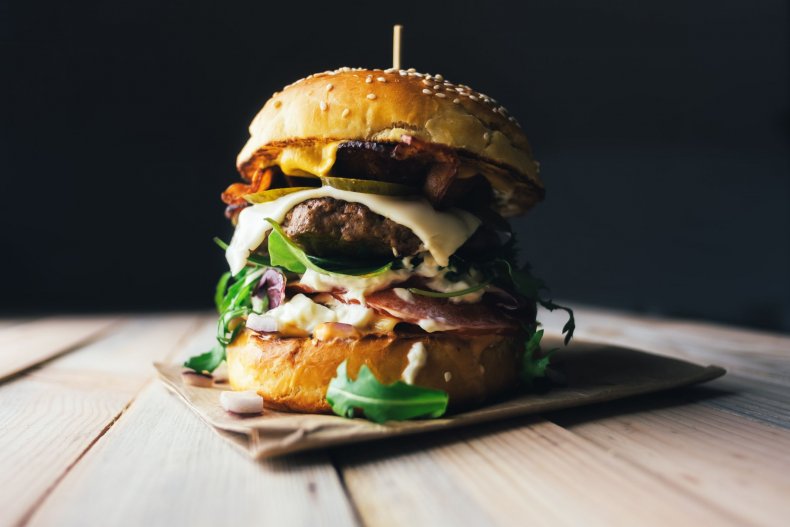 The Cheeseburger
A grilled hamburger topped with cheese on a bun with lettuce, tomato, and classic
condiments (mustard only on mine). Dare I say drink a mellow California Chardonnay here? Look for Brea Cali Chard.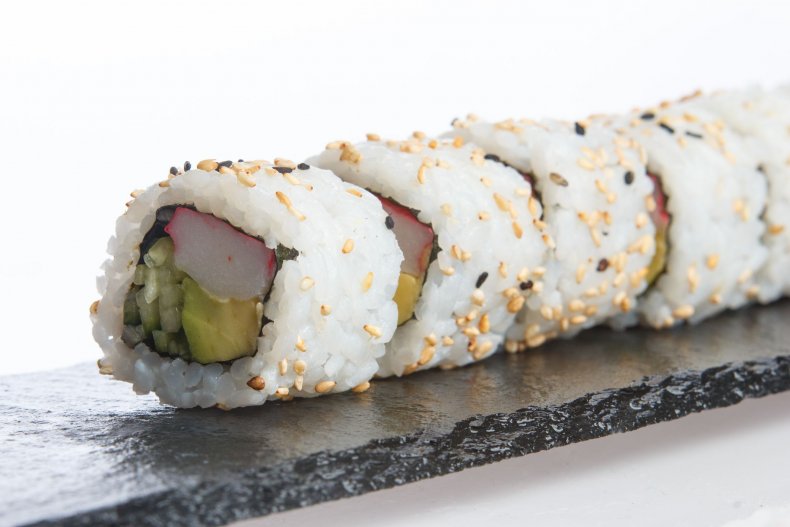 California Roll
It may be a bit basic, but the California Roll has been an American favorite since it was introduced in the 60s. So go a little wild by drinking an orange wine with it. Ruth Lewandowski Chilion Fox Hill Vineyard Cortese is a fun place to start.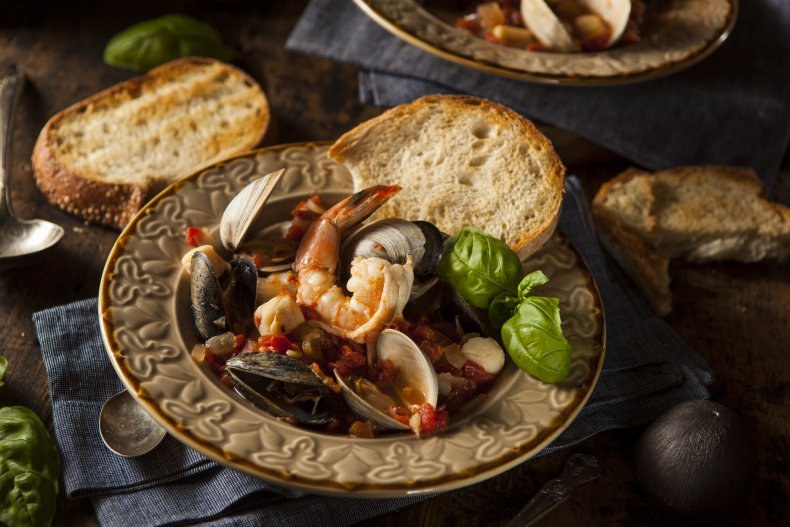 Cioppino
Chopped fish, cooked with wine in a tomato base – Cioppino is a San Francisco favorite and very similar to Ligurian fish stew. So enjoy it with a white Italian varietal grown in California, like Matthiasson Tendu – Vermentino with a little Chardonnay and Colombard.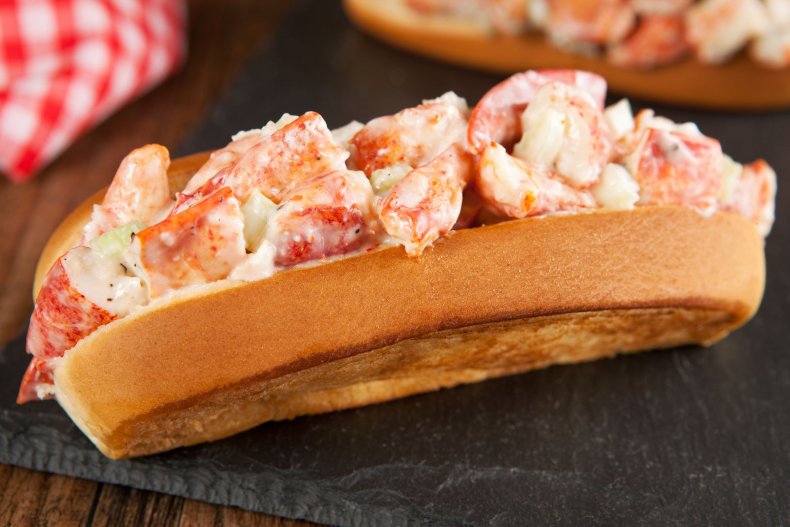 Lobster rolls
Chunks of lobster, dressed with mayonnaise or lemon and piled into a buttered hot dog bun. This kind of perfection needs only one wine: Chenin blanc. Look for Francois Chidaine Les Argiles from the Loire Valley, France.
RED WINE RULES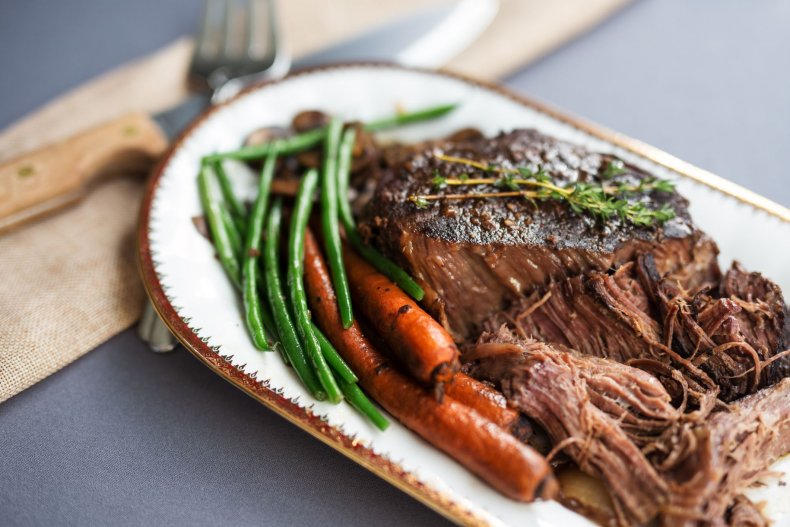 Pot Roast
Beef, potatoes, carrots, and onions are splashed with wine before getting shoved in the oven for hours on end. This recipe takes forever and deserves a great bottle to go with it! If you buy great fresh ingredients to cook this with and then grab the cheapest wine to include in the recipe, you're selling yourself (and the dish) short. Step it up a little and buy something you'd actually want to drink with that meal. Try a Valpolicella (or an Amarone if you have the bucks) from a cool producer like Corte Sant'Alda.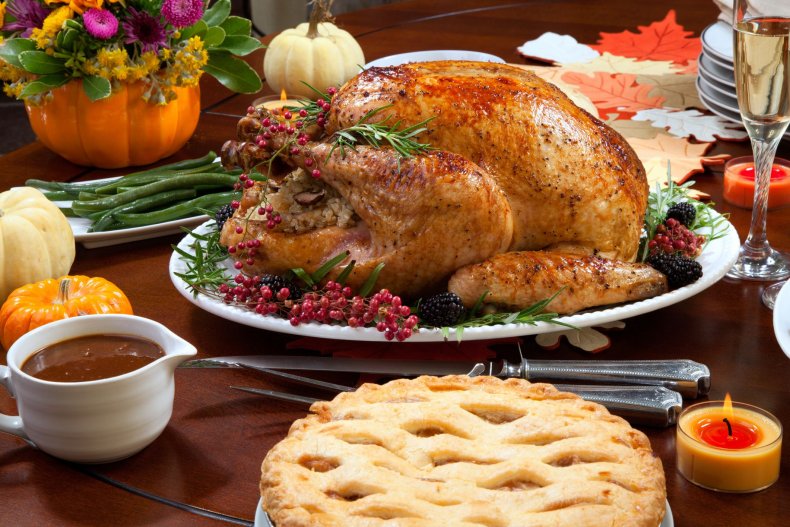 Thanksgiving dinner
Beaujolais. All dang day, with every single course. And unless you have a favorite independent producer you've adored for years, avoid the Nouveau plonk. Instead, look for a Cru Beaujolais from one of the 10 crus: Saint-Amour, Juliénas, Chénas, Moulin-à-Vent, Fleurie, Chiroubles, Morgon, Régnié, Brouilly and Côte de Brouilly.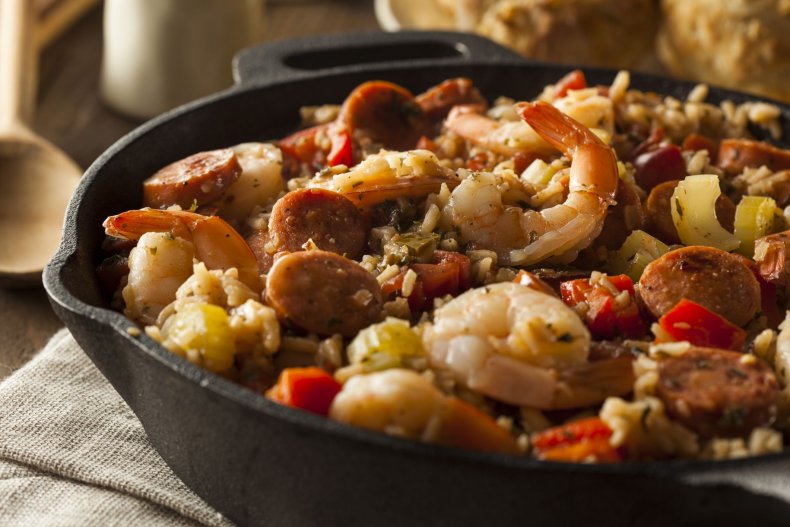 Jambalaya
This Louisiana specialty is either made with tomatoes (Creole style) or without (Cajun style). Look for a wine that will hold up to the combination of chicken/shrimp/andouille sausage, the trinity (celery, peppers, and onions), and rice -- a Sangiovese blend with a good acidic backbone that can cut the spice, like Lisini San Biaggio Rosso.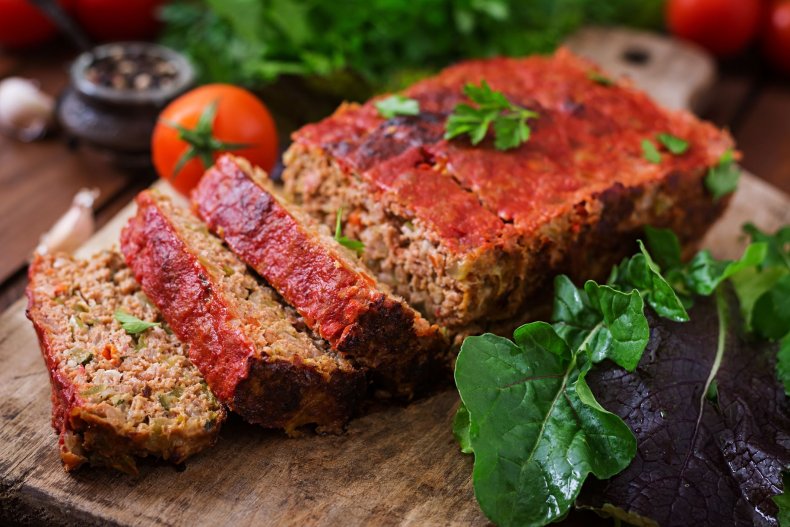 Meatloaf
Like your mom used to make, with ketchup on top. Savor this serious comfort food with a California red that's a little lower in alcohol – Inconnu makes a fresh and killer Merlot from Contra Costa County.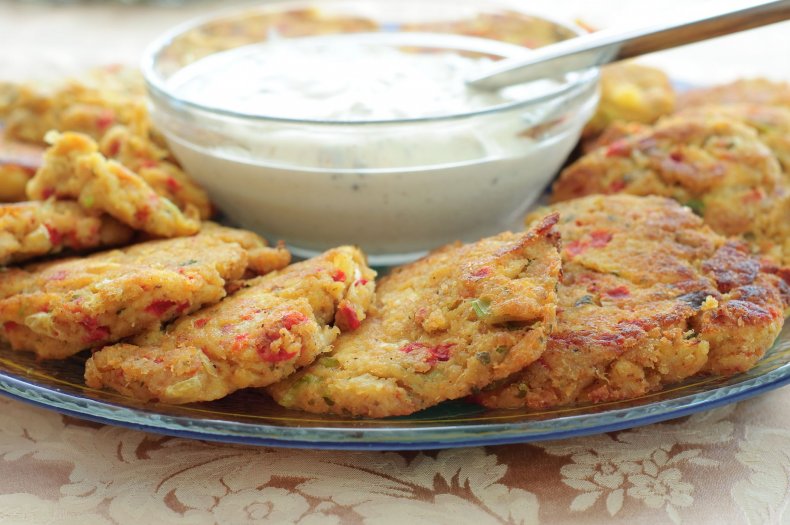 Maryland crabcakes
Fried, broiled, or baked and made with blue Chesapeake Bay crabs, these are extra tasty when eaten with lots of Trousseau. This is a grape often found in eastern France – Michel Gahier from the Jura makes an impressive one.
ROSE. ALL YEAR LONG.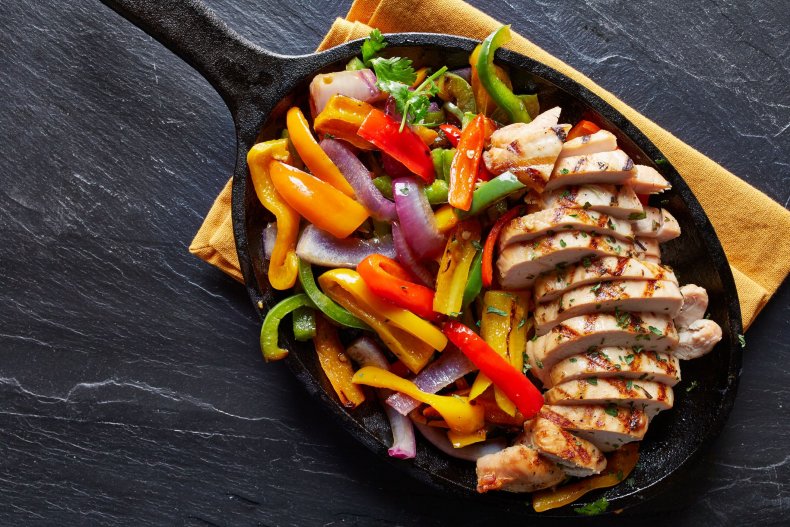 Fajitas
Grilled skirt steak, onions, and peppers wrapped in a tortilla. Gamay is one of those grapes that pairs with just about everything – a true chameleon that is often overlooked. It makes for bright, textural rose – look for La Rosé de Jullie from Franck Besson.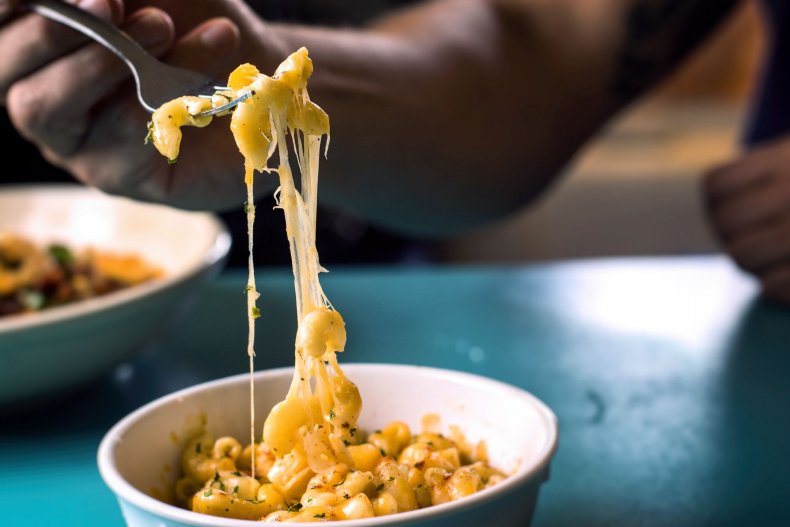 Macaroni & cheese
Whether hand-crafted over a stove or (more likely in my house) lovingly composed from a box, [you probably want something easy and quick on mac n' cheese night. Pair it with a high-quality box wine, which should last a full month in your fridge once opened. Hérisson makes a pretty great boxed Rosé (no, really!).
BUBBLES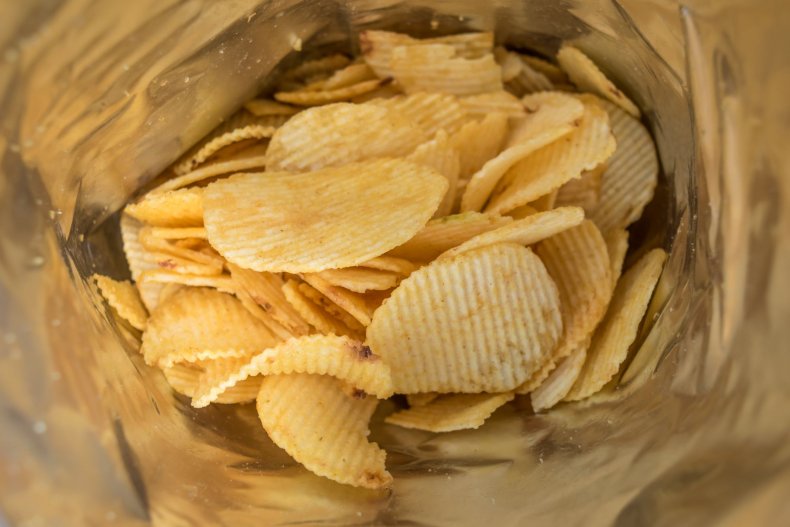 Potato chips
Champagne is pretty much perfect while munching on plain potato chips. Grab a bottle of Brut Zero (the driest of the dry when it comes to Champagne), like the Ruppert-Leroy 11, 12, 13… and dive in.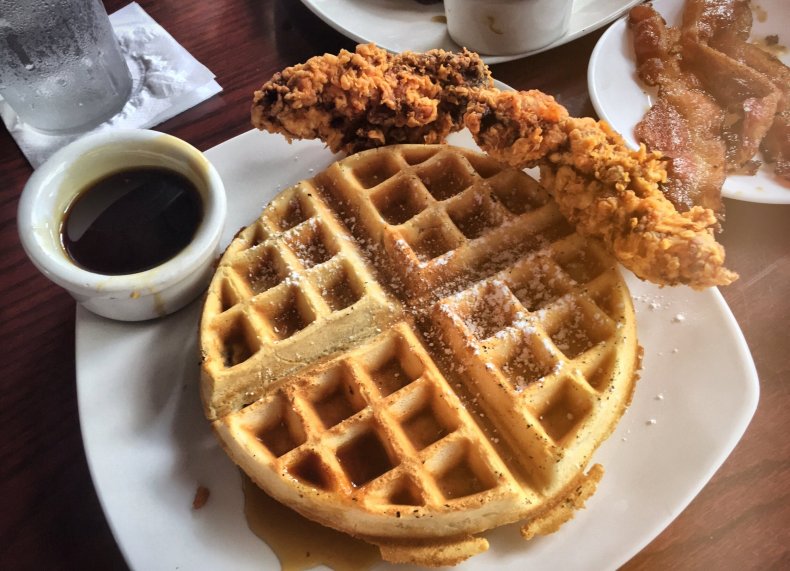 Fried chicken & waffles
See: potato chips. Champagne. The real stuff. Billecart Salmon Brut Rose is another great one.
WHEN TO GRAB A BEER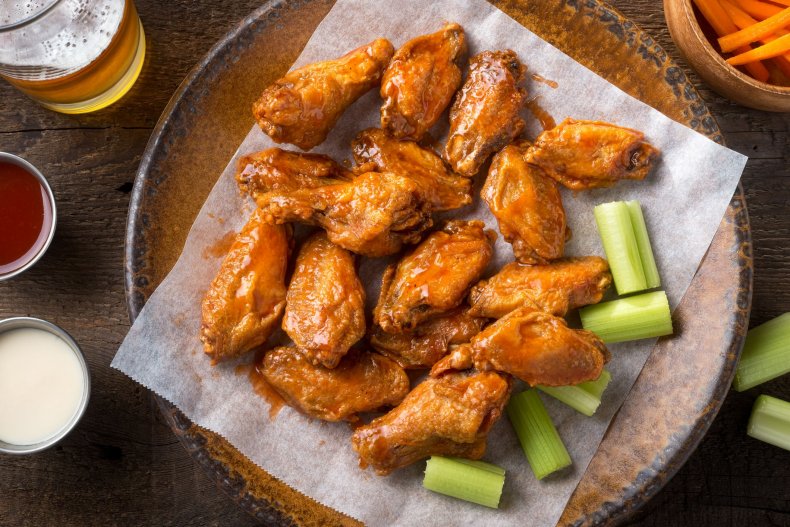 Buffalo wings
Don't try to get cute with a wine glass when your fingers are covered in buffalo sauce. Drink a Miller High Life.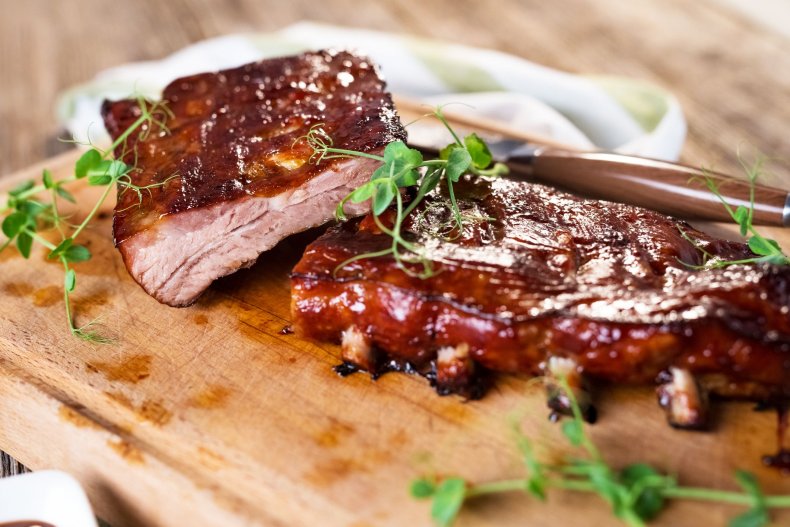 Barbecue ribs
There's a lot of debate to be had on ribs: which are the real ribs, what type of meat, which style of cooking, which sauce is correct. Texas, Kansas City, Carolina – ribs are a complicated and contentious part of American cuisine, but the beverage pairing is simple. Drink a beer. Preferably from the state whose ribs allegiance you've pledged.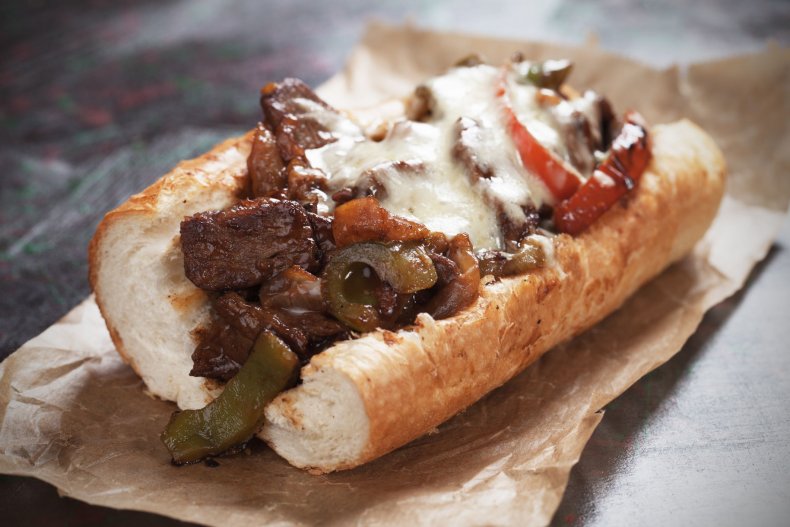 Philly cheese steak
Court controversy and skip the cheesesteak and its inevitable accoutrement, the late night Pabst Blue Ribbon next time you're in Philly. Instead, get to John's for a roast pork sandwich and slurp it down with a fountain Coca-Cola. Or delicious Gamay – it goes with everything, remember?
Josie Zeiger was bitten by the wine bug while working her first job at Commander's Palace in New Orleans. She currently sells wine in New York City, and runs the Sip Culture Instagram account.