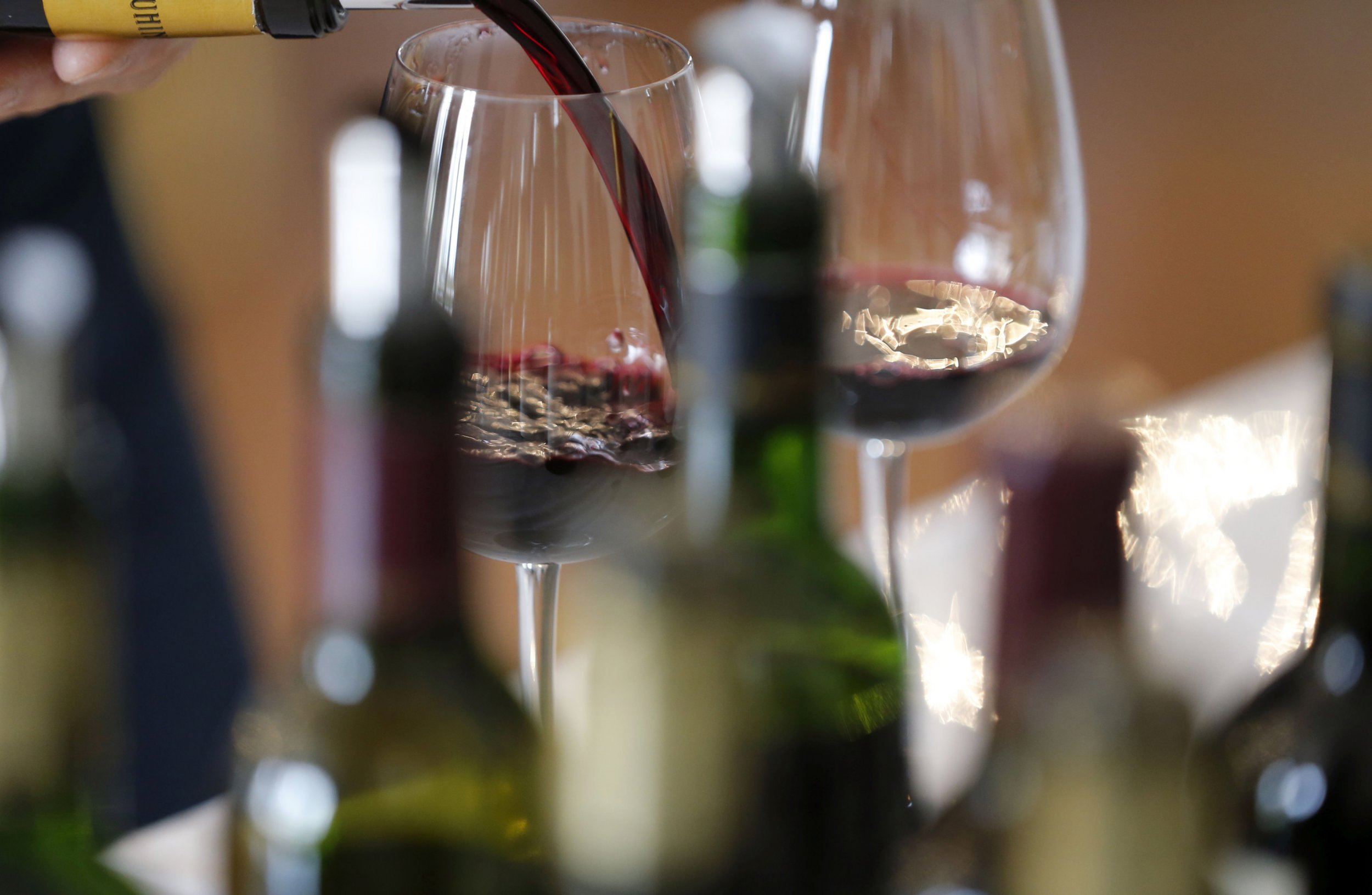 The size of your wine glass may determine how much you end up drinking, researchers have found.
Scientists from the University of Cambridge and University of Bristol in the U.K. said that when the same amount of wine was served to drinkers in small, medium and large glasses, those drinking from the large glass drank faster and ordered more drinks.
The research—published in the BMC Public Health journal—observed the drinking habits of patrons at The Pint Shop bar and restaurant in Cambridge over the course of 16 weeks in 2015.
Staff changed the wine glasses every two weeks, alternating between three sizes—300ml standard size, a larger 370ml and a smaller 250ml.
The researchers found that whenever the 370ml glass was in circulation the volume of wine purchased was nearly 10 percent higher than in other instances, even though the price or the volume per serving had not been changed.
The data could fuel debate about the criteria for granting alcohol licenses to bars and restaurants—in particular, a compulsory standard glass size.