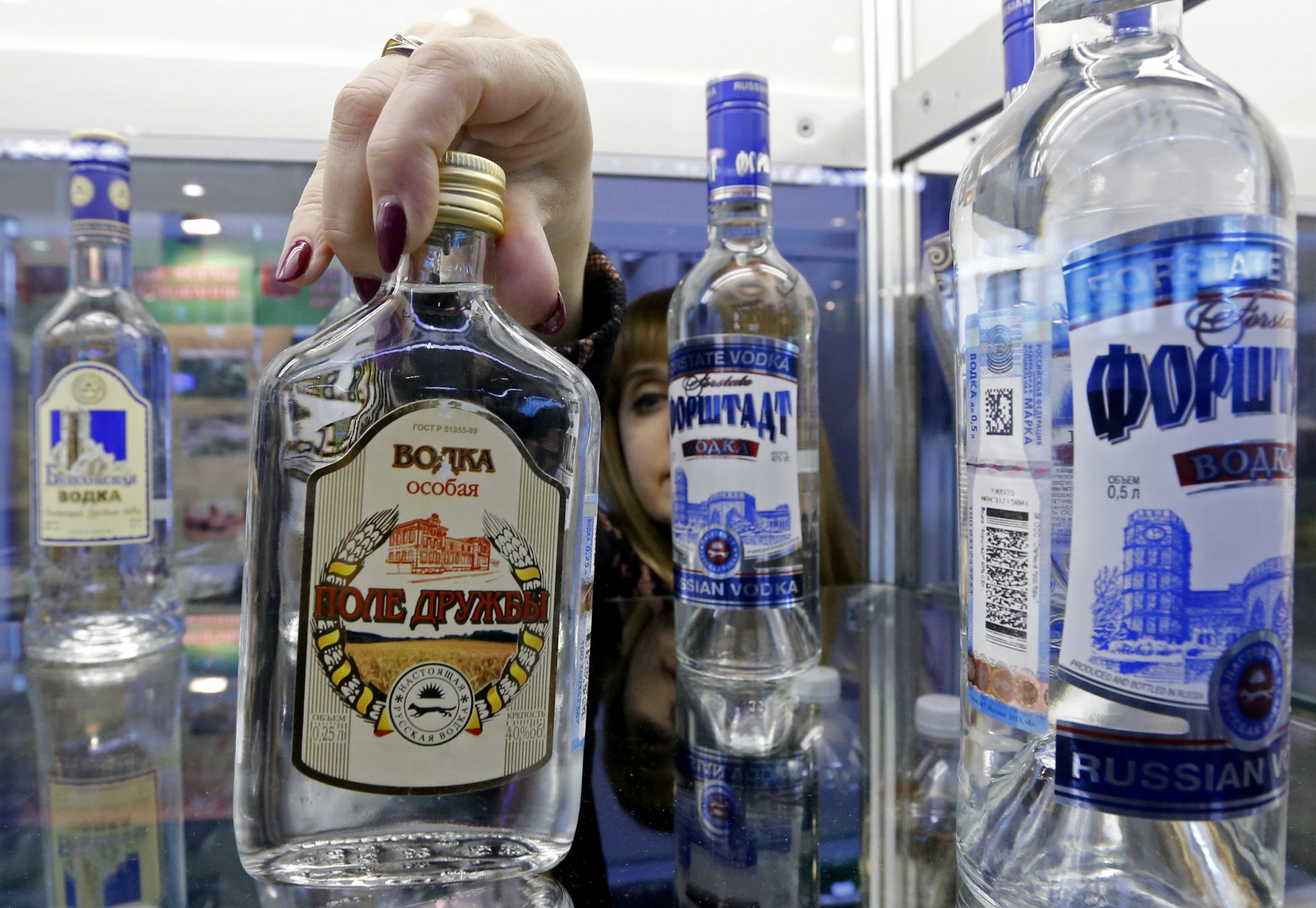 Russia may not be able to stop its citizens from drinking alcohol, but it is determined to at least change what Russians consume. In an effort to improve the health of people in a country that has the highest percentage of deaths caused by alcohol, Russians have now been encouraged to switch their tipple of choice from vodka to vino.
Related: What wine goes with your coffee order?
Just over half of all alcohol consumed by Russians was in the form of spirits, and wine accounted for only 11 percent, according to a 2010 World Health Organization report. That has led to Russia, along with other former Soviet countries, leading the world in the proportion of people drinking alcohol to intoxication—and by far the highest alcohol-attributed mortality rate, at 30.5 percent.
"We are a country which generally drinks strong alcohol like vodka or moonshine," the head of the Russian agriculture ministry, Alexander Tkachyov, told Russian television channel NTV Monday, according to The Moscow Times. "This not only robs people of their health but also of their lives. By drinking more wine, Russians could see the country's health and demographic problems change for the better."
This is not the first time Russia has tried to curb its citizens' alcohol intake. In 1985, then-Soviet leader Mikhail Gorbachev cut vodka production and made it illegal to sell the spirit before lunchtime. But following the collapse of Communism and the breakup of the Soviet Union, Russia had a 62 percent increase in alcohol consumption between 1990 and 2011.
Then, in 2011, fresh measures were taken, including preventing alcohol from being sold in stores between certain hours and banning alcohol advertising on television, radio, the internet and billboards. Previously, beer had been encouraged over vodka, though beer was not even classified as alcohol until 2011.
Now the push is very much toward wine, in order to model a more moderate Central and Southern European approach to drinking. In recent years, the government has even been subsidizing the production of local wine.
Drinking alcohol such as wine in moderation—defined in the United States as one glass per day for women and two for men—has been attributed to a 30 percent reduction in the risk of heart attacks. Yet, while stating that a move toward wine is well under way, Tkachyov has stressed that Russians still need to adapt to the "moderation" part of drinking it.
"The Russian market is shifting in favor of wine," he said. "People are beginning to understand and be interested in quality wine. Of course, everything has to be in moderation: You can die from drinking a bucket of water. Wine must also be taken in moderation, even though the majority of Russians don't understand that."