Paris Wine Thieves Steal Bottles Worth Up to $675,000 from Top-Rated Restaurant
Prized bottles of wine were stolen from a top-rated Paris restaurant in a heist worthy of an Ocean's Eleven movie.
More than 150 bottles were stealthily removed from the cellar of Maison Rostang, a Michelin two-star restaurant near the Arc de Triomphe. The estimated value of the stolen vintages is between 400,000 and 600,000 euros ($450,000-$675,000),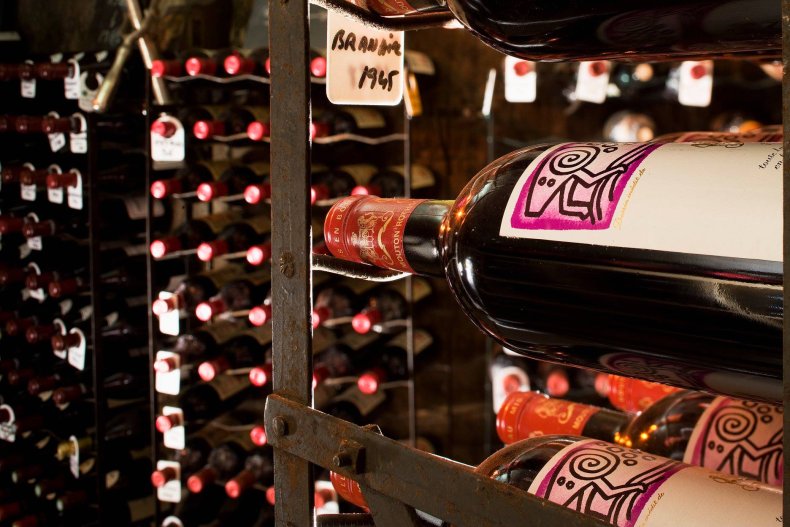 Employees discovered the bottles were missing on Monday, when they also found a 20-inch hole in the wall of the wine cellar, which was being renovated. Police believe the thieves first broke into a nearby section of the Catacombs before drilling into the restaurant, located near the French Senate. The hole may have been made by someone with access to the cellar, according to authorities, who are now reviewing security-camera footage.
About half of the bottles were old vintages from the Domaine de la Romanée-Conti region in Burgundy. Others came from top Bordeaux vineyards Lafite Rothschild, Petrus and Latour.
"We are very hurt by this theft, because this collection has taken 40 years to build," chef-restauranteur Michel Rostang said in a statement. He called the break-in a "difficult test that the restaurant must overcome."
Located in Paris' 17th arrondissement, Maison Rostang is popular with celebrities and power movers alike. In its review, Michelin praised the restaurant's "magnificent wine list," which is comprised of nearly 50,000 bottles, according to the restaurant's website. Owners say Maison Rostang will stay open while police conduct their investigation.
Wine thefts are not uncommon in Paris, as thieves can easily sell bottles on the black market: Unlike fine art, tracing the provenance of a single bottle is exceedingly difficult, unless the collection is kept intact. In 2009, a thief made off with more than 500 bottles of wine worth hundreds of thousands of dollars from some of Paris' top eateries.
And the city's legendary Catacombs provide perfect cover: The vast maze of passageways is closed at night and many sections are sealed off from public view. In 2017 criminals stole $250,000 worth of wine from a Paris apartment after breaking in through the Catacombs, which date to the 18th century.