Winemakers Go Wild for Qvevri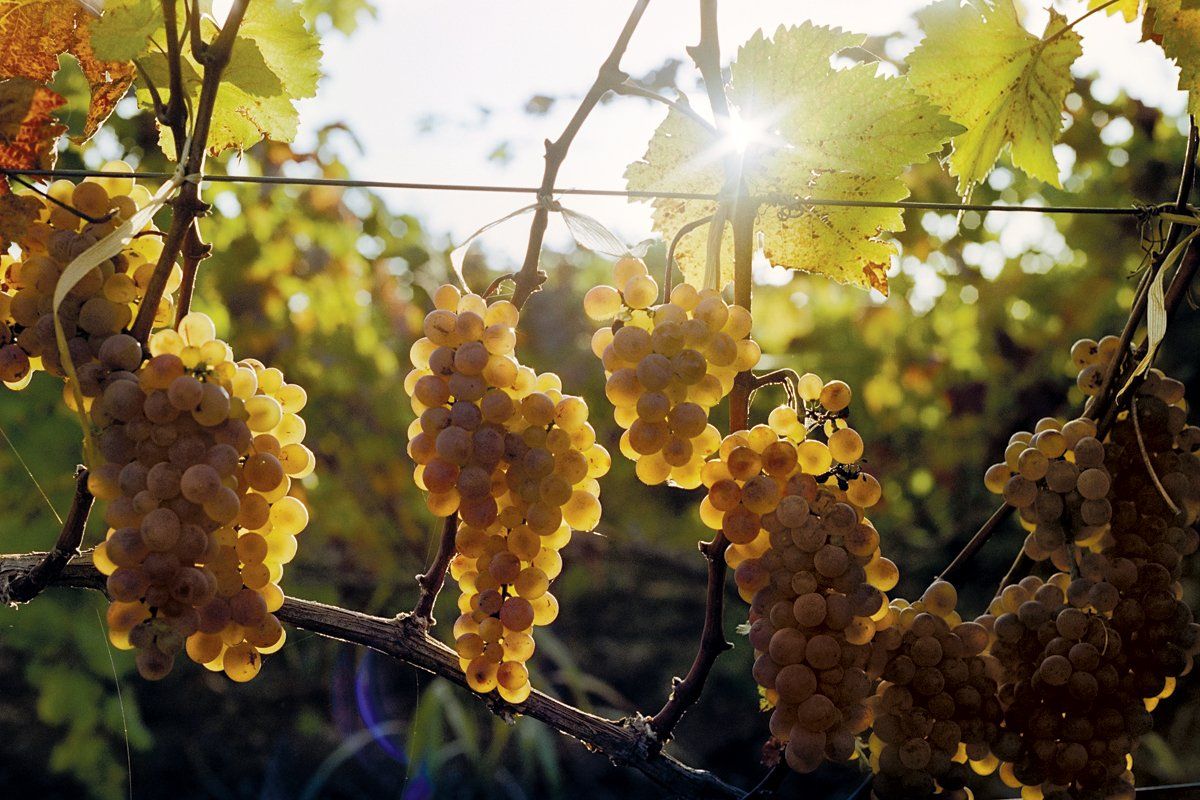 Georgia, the former Soviet republic of, is a land where autos share the road with pigs, sheep, and donkeys. The food pops with flavor, and wine is so knit into daily life that an extension devoted to its creation is as common in most homes as a kitchen. In these rooms, large amphorae called qvevri are planted into the soil and filled with fermenting grape juice. Often referred to as the original winemakers, Georgians have used the jugs in their vinification for eons, perhaps even as far back as 6000 B.C.
Yet it took an Italian to make qvevri chic.
The modern legend dates to the end of the last century. Friulian winemaker Josko Gravner had decided to pare back his own winemaking to the basics. His search for simplicity led him to Georgia. Qvevri—the Bentleys of the amphora family—seemed ideally suited to low-intervention winemaking. Burying them in the ground provided instant temperature control, perfect for natural fermentation. The point at the bottom of the vessel collected the grape crud, so no fining or filtering was necessary. And the ceramic material imparted little or no flavor to the juice.
Gravner first made his all-qvevri wine in 2000 and loved the results. The media treated his story as an oddity. Then he sold his wine for $120 a bottle. Other vintners in Italy, Slovenia, and Austria soon followed his example and snapped up the large ceramic containers. They also rubbed the Georgians the wrong way by referring to the jug as an amphora. Georgia would like the world to know, please, that qvevri refers to a specific citron-shaped clay vessel, lined protectively with molten beeswax and meant to be planted in the soil.
One of the new Italian converts to qvevri is Elisabetta Foradori. Pouring her rare white, floral wine made from the Nosiola grape, she explains why she loves the qvevri. "My wines find their identity in them so much sooner." All her production is now in qvevri, even though—don't tell the Georgians—she too calls them amphorae.
Others have added their own twist to the traditional style. Austrian Bernhard Ott makes a Grüner Veltliner labeled, simply, Qvevri. He picks his chemical-free grapes by hand. He crushes them without machinery. He pours the wine, complete with skins, seeds, and stems, into the qvevri, mimicking the way the Georgians vinify their reds. But instead of marinating his wine for a few weeks, he allows the juice to commingle with its parts for months, resulting in a slight orange color and some gritty tannin. After the wine is finished fermenting, he seals the qvevri hermetically with clay and dirt. He then forgets about the wine. Eight months later, he pries the lid open to find the crud sunk to the bottom. This is extreme hands-off winemaking. "The most pure, clear wine is left when the qvevri is opened up," he says. David Schildnecht, who covers Austria for The Wine Advocate, calls Ott's Qvevri "revelational."
A qvevri curiosity has now touched down in the New World—not in Napa, where you might expect, but in Virginia. And not for wine, but for cider. Here, too, all roads lead back to Gravner. When John Rhett, general manager of Castle Hill Cider, and cider maker Stuart Madany (both former architects) tasted Gravner's wine, they not only loved the flavor but were also attracted to the qvevri's egg shape. "Whenever nature wants to preserve life energy, it uses the same form, and that is the egg," Madney says. The two men persuaded Castle Hill's owners to shell out a hefty sum to import the vessels. This year they planted eight qvevri on Castle Hill's grounds. Perhaps the world's first qvevri cider, called Levity, is now available. Whether it's the egg shape or beginner's luck, their brew has more complexity, with a deeper flavor and more nuance, than conventional cider offerings.
If the results of qvevri weren't so impressive, one might write them off as a fad. But there is growing international interest, helped along by diehard qvevridevotees. Jonathan Wurdeman of Pheasant's Tears winery is an American expat who lives in the Kakheti region of Georgia. He organized the world's first international qvevri conference in September, with the help of the Alaverdi Monastery (making wine since 1011) and its qvevri-loving Bishop Davit. Two hundred people, from scientists and winemakers to archeologists, attended the conference. Wurdeman estimated that most qvevriwine is made for private consumption in Georgia. Only about nine wineries export bottles. There are a mere five artisans who manufacture the vessels, and all of them are older than 60. Wurdeman is hoping that the new international demand for qvevri will entice younger Georgians to keep the craft alive. Yet cost remains an impediment to qvevribecoming the hot new winemaking toy. The reach-in-and-clean size ofqvevri sets a winemaker back about $8,000 (10 times the price of a barrique barrel), and the jump-in-and-clean size runs about $14,000. Even though the jugs don't need to be replaced in a winemaker's lifetime, the outlay is steep.
Still, some vintners are willing to make the investment. Pax Mahle of the Sonoma winery Wind Gap believes his desire for a qvevri will eventually overcome the price tag. "Wines fermented in terra cotta taste more complex and more ethereal" Others are making due with substitutes until they can afford a real one. Australian Tom Shobbrook, who works in the Barossa Valley, had friends build a kiln and fire some 650-liter clay "eggs" to mimic the urns, in which he ferments sémillon.
The do-it-yourself attitude is catching on. Californian Kenny Likitprakong of Hobo Wine Co. tagged a local potter to throw a 230-liter vessel. He lined it with local beeswax and buried it close to his vineyard. Ryan Glaab of Ryme Cellars also had a friend "make the biggest one he could." He's made two vintages in a 27-liter object, really more of a vase than a qvevri. In explaining why he wanted to use the qvevri style, he says, "I'm intrigued by fermenting in the ground and the notion of bringing the grapes back in direct contact with earth as a vessel for elevage, even if that earth came from another continent."
If Texas-based potter Billy Ray Mangham has his way, there will be an American version of qvevri, made from U.S. clay, in time for the 2012 vintage. Mangham was one of the attendees at the monastery conference. After a request from a local winemaker, he traveled to Georgia to learn the secrets of the qvevri craftsmen. He came back energized by the connection between wine and pottery. Now back in the Longhorn State, he's decided to make wine himself, with a 115-liter prototype vessel (the reach-in-and-clean type). Having fallen in love with Georgian culture and ceramics, there's no doubt what he'll call his creations. "Qvevri," he says. "What else?"
New York City–based writer Alice Feiring's most recent book is Naked Wine, about letting grapes do what comes naturally.