A shop worker from Pennsylvania must hand back a $4.15 million winning lottery ticket after a court ruled it belonged to the supermarket where it was printed.
Beverlie Seltzer, who was employed by the Acme store in Doylestown, claimed the multi-million dollar slip was hers.
But a court ruled that the ticket—which it said was printed by mistake—was the store's property.
State judge Mary Jane Bowes wrote that Seltzer only found the winning ticket when she reported for work on March 21, 2019, after the lottery numbers had been announced.
She said Seltzer ran a new lottery ticket through the till, paying $10, but took the winning slip instead and claimed it as her own.
According to Penn Live, the disagreement centers on the system governing tickets printed accidentally. Stores must pay the lottery commission for each lottery slip mistakenly produced—but they are also allowed to keep any winnings.
The judge said CCTV footage showed Seltzer taking the winning ticket rather than leaving it for the store to claim.
A Bucks County judge ruled against Seltzer during an earlier hearing and a Superior Court panel agreed on Tuesday that Acme was the true owner of the successful ticket.
"Acme became the owner of the mistake ticket as soon as it was printed," Bowes said, adding that Seltzer's case was "devoid of merit" and included "nonsensical musings."
"When Ms Seltzer in this instance deviated from the Acme procedures that she usually followed, she acted surreptitiously and was not forthcoming about the circumstances of the purchase," Bowes wrote.
"Even viewing the evidence in the light most favorable to Ms Seltzer, no reasonable fact-finder could conclude that Ms Seltzer acted with the good faith belief that she was permitted by law or by Acme's policies to give Acme $10 in exchange for $4,150,000. "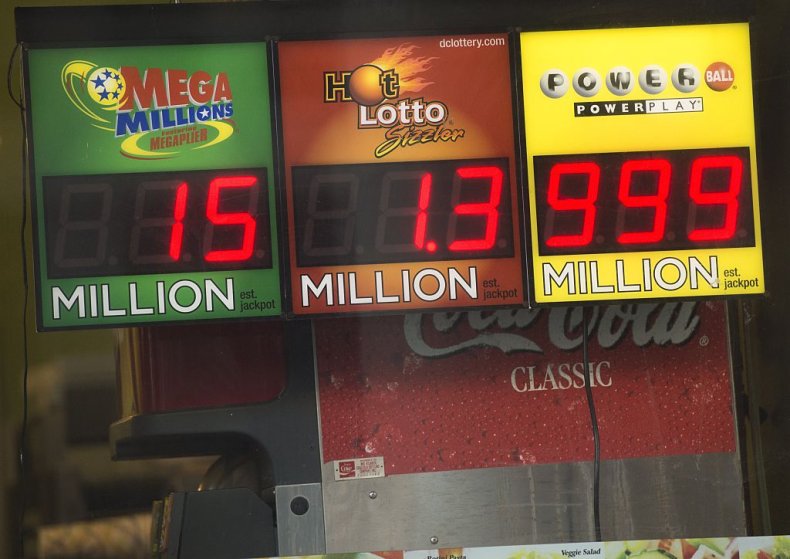 In August, a man from Florida was arrested for trying to cash in a winning lottery ticket at the same store that he had stolen it and several others from, according to police.
The man identified by police as Herbert McClellan, 27, of Clearwater, Florida, was accused of stealing 13 scratch-off lottery tickets from a Speedway convenience store. One of the tickets was a $30 winner, police said.
Shortly after going back to the same store, Speedway employees, who remembered him from before, called the Clearwater Police Department. He was arrested shortly after officers arrived at the Speedway, according to police.
Following the arrest, McClellan was charged with petit theft and dealing in stolen property, authorities said.