A Winning Soccer Coach Welcomes Sport's Revival in New York City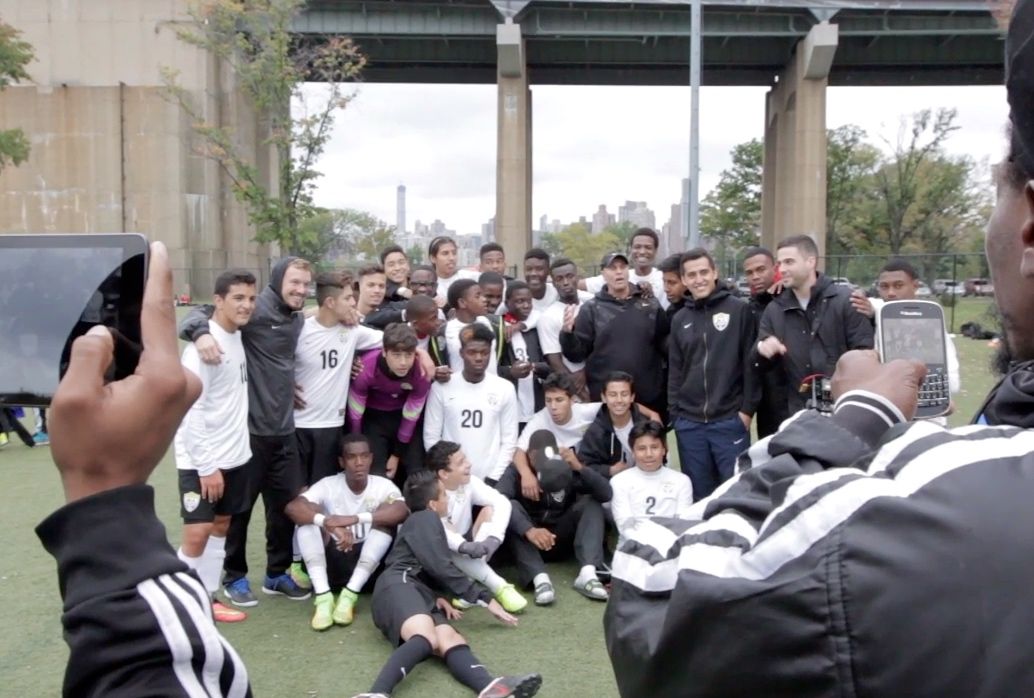 The arrival of New York City Football Club in Major League Soccer is part of a revitalized soccer culture in New York City, and the coach of the city's most successful public high school team, for one, is excited about the local possibilities surrounding the beautiful game.
More than 43,000 people attended NYCFC's first home game at Yankee Stadium last week, and the club has sold more than 15,000 season tickets. Its supporters' group, The Third Rail, had around 2,000 members before the first game was even played. NYCFC is not the only area professional team competing for fan loyalty: It will have to share the limelight with a MLS rival, the New York Red Bulls, whose stadium is in Harrison, N.J., and one from the North American Soccer League, the New York Cosmos.
The Cosmos in 2009 created the Cosmos Copa, a tournament with a World Cup format exclusively for amateur teams across the five boroughs. There are also many local recreational leagues, including those at Chelsea Piers, Asphalt Green and Urban Soccer.
At the youth level, programs such as Manhattan Soccer Club, Brooklyn American Youth Soccer Organization, Downtown United Soccer Club and South Bronx United give opportunities to children who want to develop their skills. NYCFC has inked affiliations with a number of these youth soccer clubs in an effort to promote and develop local talent. Some of these players could even end up at NYCFC's official academy, with the dream of one day becoming professionals.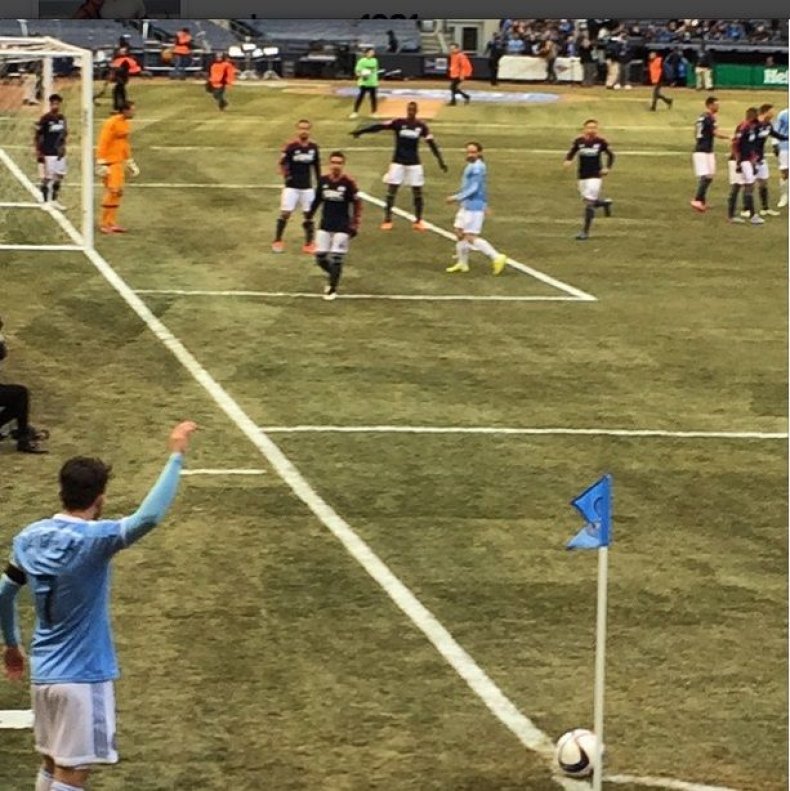 One likely source for this youthful talent is Martin Luther King Jr. High School, a public institution on New York's Upper West Side where the head soccer coach, 68-year-old Martin Jacobson, is affectionately known as "Coach Jake." Since 1994, when he took over the program, the team has won 400 games while losing less than 20.
MLK has won 15 of the last 19 PSAL city championships, and through the years has produced a large number of college and professional players, including the Cosmos's David Diosa and Malian international Bakary Soumare. The team's biggest challenges could be said to be off the field.
"All my kids come from immigrant backgrounds. This has always been the case," says Jacobson. "You name it: West Africa, Caribbean, South and Central American. This always has been the makeup of my team."
Most are from working-class families who moved to New York to find better lives. Jacobson's own background has helped him relate to the hardships the kids face.
His family arrived in America when his grandparents fled anti-Semitic violence in Russia. His parents were born on Manhattan's Lower East Side, and Jacobson was brought up in Brooklyn. When he was 10 his parents would send him to a local recreation center to keep him out of trouble. It was there that his love affair with soccer began.
"I learned the game early from a refugee of the Holocaust, who emigrated from Brazil," Jacobson says. "That is when I knew soccer would become my life."
The Fall Kings from Luis Miguel Echegaray on Vimeo.
After playing soccer in high school, he moved to Indiana to play at Ball State University, where he earned a master's degree in guidance counseling. Despite this early success, Jacobson had trouble settling down, living and working in many places across the South and Midwest before finally settling down at MLK in 1994.
Along the way, Jacobson became a heroin addict. He says he kicked that habit in the 1980s, but has been living with Hepatitis C for more than 20 years. "I am lucky to even be on Earth, considering my past and addiction and disappointment," he says. "These kids have helped me just as much as I have hopefully helped them."
His passion for coaching is what keeps him motivated. "Winning," he says. "That's my drug."
He says he sees the same mentality among his players, and so views coaching as a series of life lessons: "My true job is less about the boys' skills and agility and more about creating pride."
Jacobson's website is filled with statements encouraging his players and others to work hard and never give up: "Life is about hope and survival, recovery and redemption. Regardless of our backgrounds, striving to win has become our universal language. It's personal--losing is not an option!"
Despite all its success, the team receives no funding, doesn't have a home field and often finds it difficult to practice. The players' daily commutes can be difficult, as many live far from the school's Upper West Side location. Some start their days as early as 5.30 a.m.
The team's senior captain, defender Amando Sanchez, says such obstacles have only created a stronger bond among his teammates. "We know we can rely on each other," he says. "On and off the field, and all this just helps me grow as a better person."
He sees soccer as more than just a game, saying it has helped him "see things and places I never thought I would see.... This team has people from all over the world and I love how we just learn from each other. Playing the game and playing for this team has helped me become the man I am today."
For Jacobson, the arrival of NYCFC and the local growth of soccer not only confirm the game's popularity but show how it can inspire young people. "Our kids in New York are not new to soccer--they root for teams from all over the world," he says. "But now with some great players here in the Bronx, they can have a local team to support and root for. In city schools, there are more high school soccer teams than there are American football teams. We have now over 140 boys' teams and 100 girls' teams across New York, and this will only continue to grow in popularity. The soccer culture is strong."
Luis Miguel Echegaray is a sports documentary film-maker and a social journalism student at CUNY J-School in New York City. You can follow him on Twitter at @lmechegaray.