László Krasznahorkai Wins Man Booker International Prize for Fiction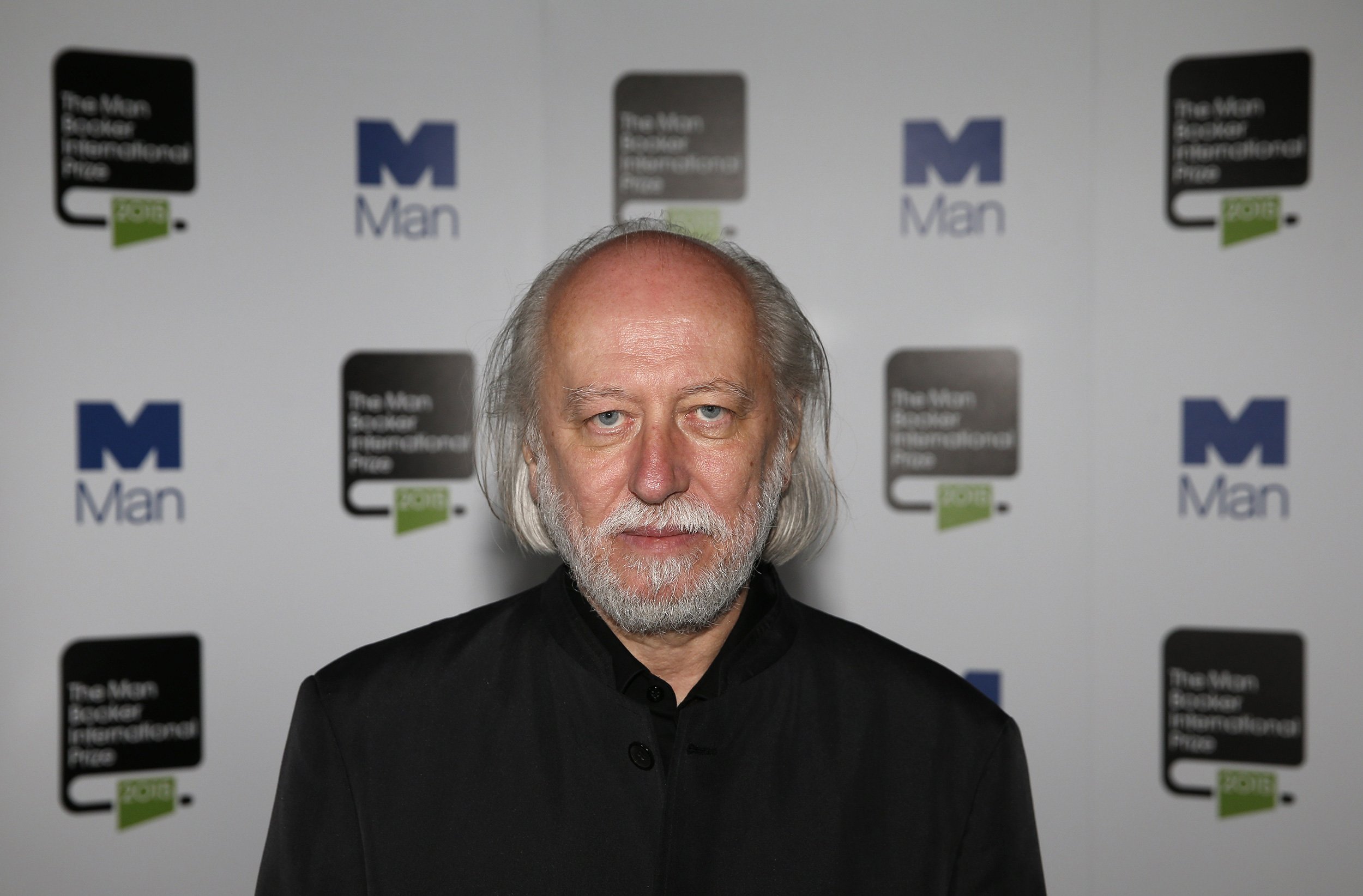 Hungarian writer László Krasznahorkai has won the 2015 Man Booker International Prize, the judges announced Tuesday at the Victoria and Albert Museum in London.
"Laszlo Krasznahorkai is a visionary writer of extraordinary intensity and vocal range who captures the texture of present-day existence in scenes that are terrifying, strange, appallingly comic, and often shatteringly beautiful," said Marina Warner, chair of this year's judges. "Krasznahorkai, who writes in Hungarian, has been superbly served by his translators, George Szirtes and Ottilie Mulzet."
Krasznahorkai, born in Hungary in 1954, has collaborated with film director Béla Tarr on several movies, in addition to writing novels and shorter works. His books The Melancholy of Resistance and War and War were his first to be translated into English, in 1998 and 2006 respectively. In a 2011 New Yorker profile of Krasznahorkai titled "Madness and Civilization," James Wood referred to him as "the difficult, peculiar, obsessive, visionary Hungarian author of many works of fiction." Recently, Krasznahorkai won the Best Translated Book Award twice in a row, for Satantango in 2013 and Seiobo There Below in 2014.
Launched in 2005, the Man Booker International Prize goes out every other year to a living author whose work is widely available in English, whether originally written in English or translated. Unlike the Man Booker Prize—which is given for a specific novel, published in English, in the United Kingdom that year—the international prize honors "one writer's overall contribution to fiction on the world stage." Previous winners were Lydia Davis (2013), Philip Roth (2011), Alice Munro (2009), Chinua Achebe (2007) and Ismail Kadare, who won the first prize, in 2005. Winners receive a financial prize of 60,000 pounds.
The list of 10 finalists for this year's prize, which the judges announced at the end of March, included César Aira (Argentina), Hoda Barakat (Lebanon), Maryse Condé (Guadeloupe), Mia Couto (Mozambique), Amitav Ghosh (India), Fanny Howe (U.S.), Ibrahim al-Koni (Libya), Alain Mabanckou (Republic of Congo) and Marlene van Niekerk (South Africa).
"The judges have had an exhilarating experience reading for this prize; we have ranged across the world and entered the vision of writers who offer an extraordinary variety of experiences," Warner said in a March press release announcing the finalists.
"Fiction can enlarge the world for us all and stretch our understanding and our sympathy," she said. "The novel today is in fine form: as a field of inquiry, a tribunal of history, a map of the heart, a probe of the psyche, a stimulus to thought, a well of pleasure and a laboratory of language."