Winston Churchill's Grandson Gives Emotional Speech after Being Expelled from Party by Boris Johnson for Defying U.K. Government over Brexit
British Prime Minister Boris Johnson is fighting tooth and nail in his bid to deliver Brexit—whether with a deal or not—by October 31. This week has been yet another historic one in the U.K.'s corridors of power, the ferocious legislative battles leaving multiple casualties on the sidelines.
Twenty-one Conservative Party MPs lost the party whip—effectively meaning they were expelled from the party and will not be allowed to stand as Conservatives at the next election—for voting against the government on Tuesday evening to block a possible no-deal departure from the European Union.
The purge was immediate and merciless. Within minutes of Johnson's defeat, Tory MPs began receiving phone calls notifying them that the whip had been withdrawn. Neither reputation or experience saved the rebels—among those stripped of their party affiliation were two former chancellors, eight former Cabinet ministers and even the grandson of legendary wartime Prime Minister Winston Churchill, Sir Nicholas Soames.
Soames, a former defense minister who has sat as a Tory in the Commons for 36 years, delivered an emotional speech to his colleagues on Wednesday, lamenting the Brexit chaos that has left "the mother of parliaments" gridlocked.
"I am not standing at the next election and I am thus approaching the end of 37 years service to this house, of which I have been proud and honoured beyond words to be a member," Soames said, his voice breaking slightly.
"I am truly very sad that it should end in this way, and it is my most fervent hope that this House will rediscover the spirit of compromise, humility and understanding that will enable us finally to push ahead with the vital work in the interests of the whole country that has inevitably had to be so sadly neglected whilst we have devoted so much time to wrestling with Brexit."
Turning to Brexit, Soames dismissed suggestions that he had tried to block Britain's departure from the EU. "I want to make clear that I have always believed the referendum vote must be honored," he explained.
Referring to former Prime Minister Theresa May's failed deal, he added drily, "Indeed I have voted for the Withdrawal Agreement on every occasion it has been put before the house—which is more than can be said for the prime minister, the leader of the House, and other members of the Cabinet whose serial disloyalty has been such an inspiration to so many of us." The quip drew loud laughter from Soames' colleagues, particularly his fellow Tory rebels.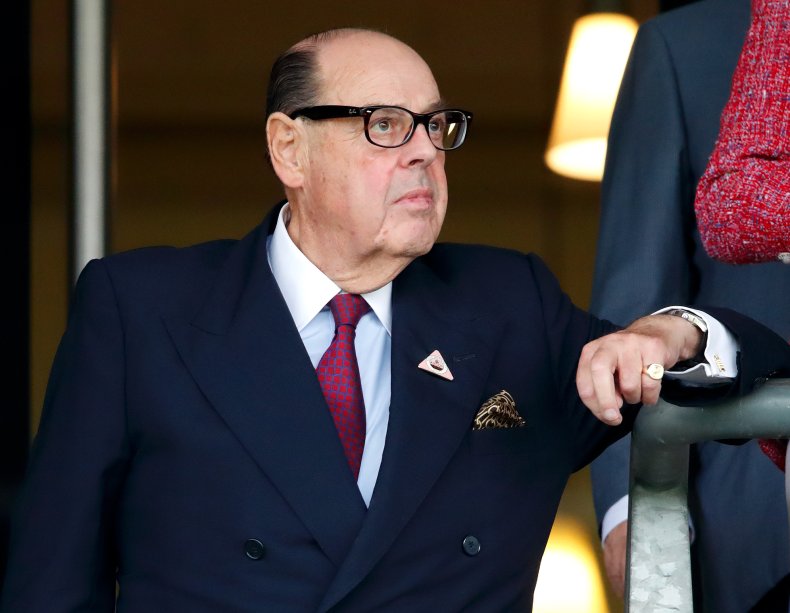 Those fighting against parliament's attempts to block no deal—which will be hugely damaging to the British economy and is expected to cause severe port congestion, food, fuel and medicine shortages—have argued that the option must remain open as part of negotiations with the EU.
But Soames warned that history will not remember them kindly. "I think history will in due course favor the view...that a threat to commit an act of self harm, if your counterparts in the negotiation do not do exactly as you wish, is not exactly likely to be an effective or successful negotiating strategy."
Wednesday's speech could be Soames' last in the Commons. Johnson is pushing for a snap general election in a bid to regain a majority in the House, allowing him to pursue his divisive Brexit strategy. Opposition parties have refused to bow to his demands, insisting that the legislation blocking a no deal must pass into law before an election is called.
Soames said the legislation "is modest in its ambitions but powerful in its mandate. It merely seeks to avert the immediate risks of a disaster of a no-deal Brexit on the 31st of October and it thereby seeks to give the government and this House a further opportunity to to achieve a resolution of this profoundly difficult issue."