Is Winter Coming Early? Colorado Gets First Snow of the Season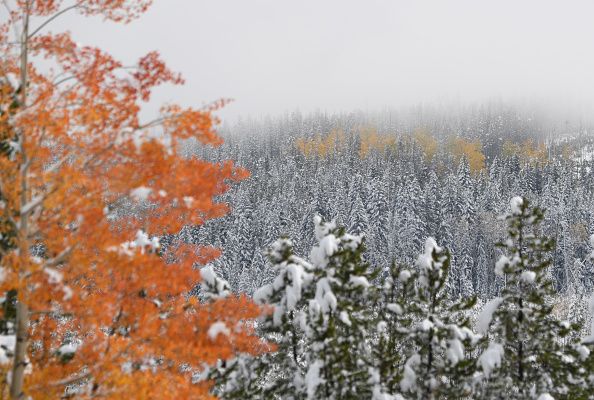 Forget autumn: Winter is coming for the slopes of Colorado.
The slushy season kicked off early in the Denver area, with four to seven inches of snow forecast to fall by Monday afternoon. More than a foot is expected in the Rocky Mountains after temperatures dropped and strong winds brought in late-night snow.
The sudden storm surprised Coloradans and led to highway closures and car crashes in the area, though no injuries or deaths were reported. Trees fell and knocked out electricity lines in the region, leading to power outages across the city. The early storm in Colorado follows a Montana blizzard that set a record for the heaviest two-day October snowfall.
For most Colorado residents, the first snow is expected after Halloween, not the first week of the month. Does this mean the 2017 winter will be particularly bad across the country?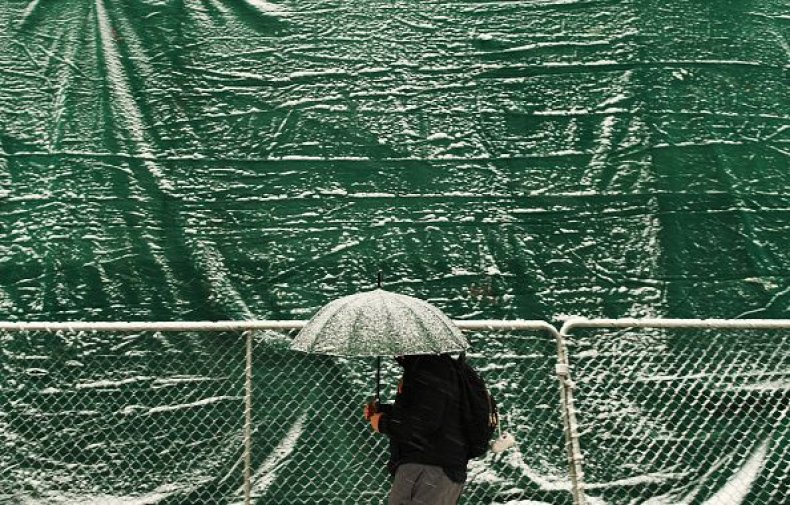 "We're going to have a really early ski season out in the west," said Dan Leonard, senior meteorologist with the Weather Company. Leonard told Newsweek that forecasters are confident they will see a warm winter for the Southeast region and a cooler winter in the Northwest.
If you believe long-range forecasts by The Old Farmer's Almanac, this winter will be colder than last year's but not unusually chilly. Snow is predicted to reach "above-normal levels" throughout the U.S., though Canada is expected to be spared the worst of winter's rain and snow.
The early Colorado and Montana snowstorms could be tied to La Niña, which results from unusually warm water in the Pacific Ocean, according to Accuweather. "With a weak La Niña predicted to develop this winter, the Northwest and the Rockies are set to receive an abundance of precipitation," reported Accuweather.
"This time of year it's difficult. We're a little early in the game, but the preliminary guess is that we'll have a moderate La Niña," Leonard told Newsweek. "La Niña winters can be very profitable on the snow standpoint. Last winter was an exception when it was so unusually warm."
Regardless of the winter forecast for your region, you can vicariously enjoy the early snow in Colorado:
Temperatures in Colorado are expected to return to normal Tuesday. The early snowstorm follows a series of notable recent natural events, with Hurricane Harvey and Hurricane Maria striking the mainland U.S. and Puerto Rico, and a powerful earthquake in Mexico killing 58 and moving fault lines. Wildfires in Napa Valley Monday caused devastation and strong winds caused them to spread rapidly in Northern California.