Winter Olympics: New Plastic Ice Turns Bobsledding Into A Year-Round Sport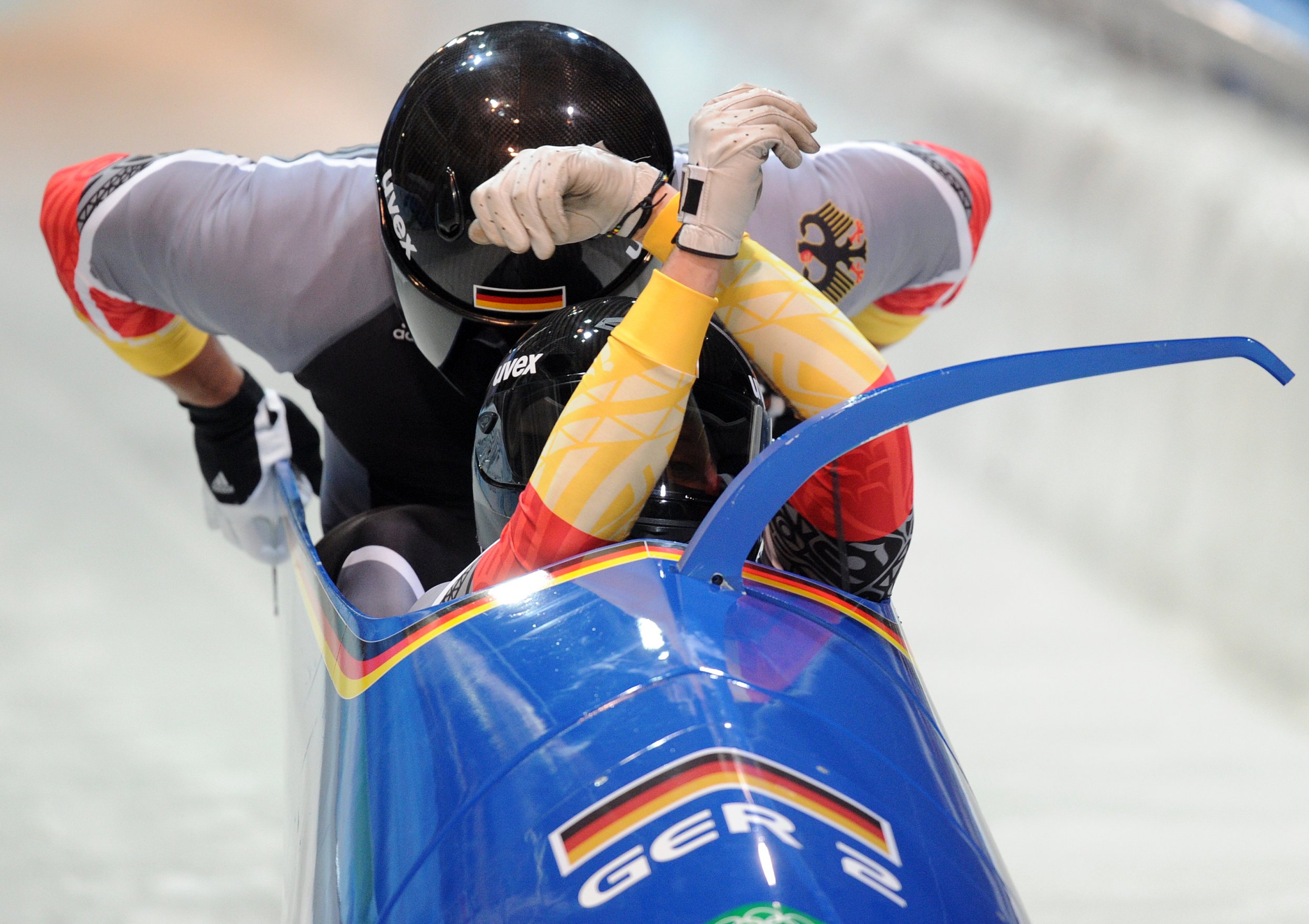 Imagine a Winter Olympics with no ice and no snow. That's the future that Jan-Anders Mansson, a chemical engineer from Purdue University, sees—particularly for bobsledding tracks. Mansson has developed a so-called "plastic ice" that could be used for future bobsled tracks. The goal, said Mansson, is to make the sport more accessible, less expensive and more environmentally friendly. Bobsled tracks made from a lubricated plastic surface could mimic the icy tracks—which ultimately could make the sport more accessible.
"There is no sport that [has] survived if we can't get youth into it," Mansson told Newsweek. "The sport also has to have a connection to you." He explained that most people don't turn to bobsledding for recreation, but rather biking or running, for example. But, making bobsledding more accessible to children and families would help the sport in the long run.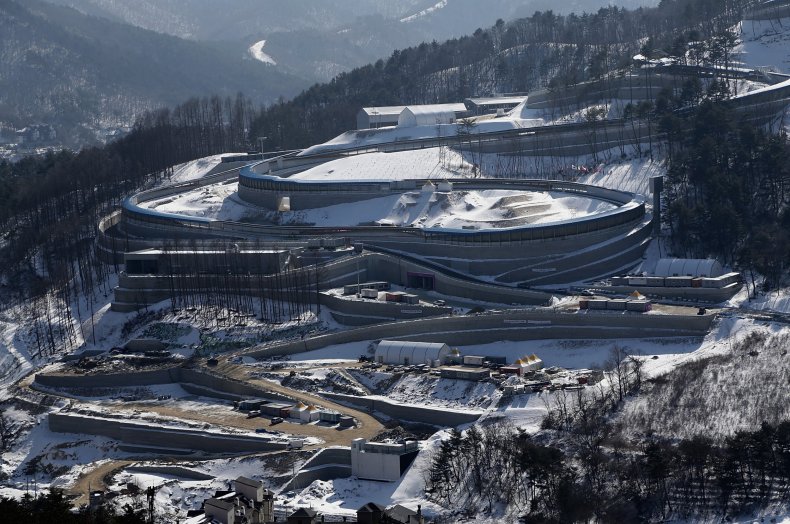 Traditional bobsledding tracks are expensive—the track built for the 2006 Turin Olympics cost $100 million alone and $1 million each year to maintain afterwards. The plastic track would cost an estimated $4 to $5 million, according to Mansson.
Tracks are often already built on artificial ice, requiring a constant cooling system, which uses energy and adds to the tracks' environmental impact. Mansson estimated the plastic track would reduce the environmental impact by 60 to 70 percent, in terms of factors including human health and greenhouse gas emissions.
Plus, some tracks are carved into a natural, icy environment, which means tracks are located far from cities, making them difficult to get to. The plastic track could be broken down into separate plastic modules, allowing it to be set up and taken down closer to cities.
The material Mansson developed is made from a plastic called polyethylene, which is the same material used in plastic bags. But long molecular structures make polyethylene more sturdy, slippery, and long-lasting under strenuous conditions, such as repeated rounds of bobsleds running over it. This plastic track didn't deteriorate after 1,000 bobsled runs, according to Mansson, and the polymer heals itself quickly. Similar plastics are already used in artificial hip joints and on the bottom of racing skis.
Mansson has been studying the material for nearly three years while at the University of Switzerland, École Polytechnique Fédérale de Lausanne (EPFL), and he submitted the executive summary of the research to the International Olympic Committee. Mansson said this type of bobsled track is promising for the committee's goals under the Olympic Agenda 2020, which aims to reduce costs of Olympic sports. The material could also be used for skeleton, luge and other ice sports.
How elite athletes would respond to an ice-less bobsled track is an obvious concern. Current athletes who are successful under the traditional model are often the most resistant to any changes to the sport, according to Darrin Steele, the chief executive officer of USA Bobsled and Skeleton and vice president of sport for the International Bobsleigh and Skeleton Federation.
"That's where the challenge lies," Steele told Newsweek. But for the future of the sport, "we need to be strategic in the long term. … [It] makes sense not to focus on 'should we make the change,' but focus on 'how we can make the change' and 'how quickly,'" he said. Steele did not previously know about this technology in particular, but welcomed any change that could improve the sport in terms of ensuring the sport stays sustainable and relevant.
For Mansson, who combines his expertise in chemical engineering and sports technologies, the key goal is to make the sport more family- and kid-friendly. That, in turn, ensures its future.
"We have to reach the kids," he said. "[Bobsledding] has a lot of fantastic features to it. … But, the accessibility is way too low."