When Will It Start Snowing This Weekend in NYC? Expected Snowfall Totals Along East Coast Vary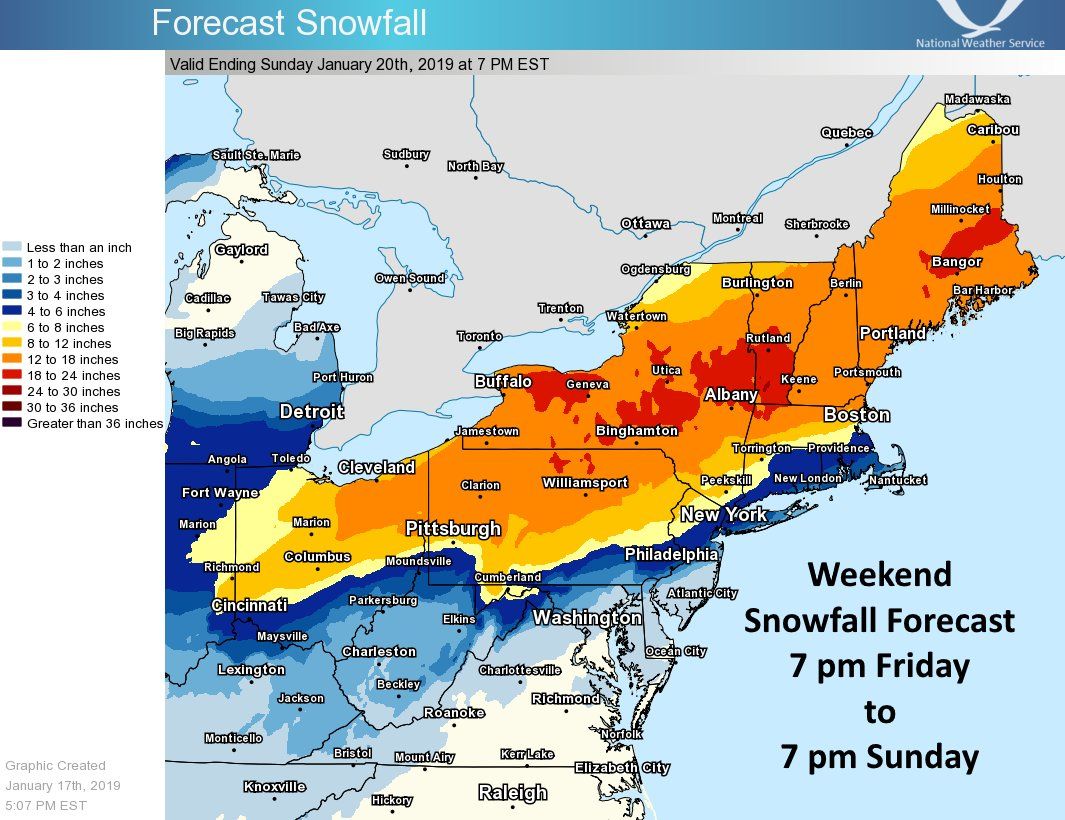 Some areas of the Northeast and the mid-Atlantic got a taste of the winter weather expected this weekend on Thursday night and during their Friday morning commutes. Some snow fell overnight and was kicking off the weekend weather Friday that was expected to bring snow storm conditions.
The storm was making its way across the Great Plains Friday and was causing severe weather across the midwest and to the Northeast. The worst of the storm is expected to hit Saturday night and into Sunday morning for most areas. The National Weather Service issued winter storm watches and winter storm warnings for most of the Northeast. "Near and to the south of the storm track, much milder air from the south will keep the precipitation as rain," said the NWS forecast. The NWS was warning that the certainty around the storm was fairly low so it was hard to know exactly what it would bring.
The winter storm warnings were expected begin Saturday and last until Sunday with the exact times varying depending on the area. The NWS office in Albany, New York, was warning that there could be six to 12 inches of snow in Litchfield County, Connecticut, and eastern Ulster and Dutchess Counties in New York.
In New York City about three to four inches of snow was expected to accumulate while areas north like Poughkeepsie would likely see upwards of eight inches and maybe even a foot of snow accumulation. The more inland the areas is the more snow is likely accumulate there.
The NWS issued a map that showed the expected snow accumulation through the weekend and the areas most at risk for high accumulation. The areas indicated in red on the map were though that would likely see about 18 to 24 inches of snow, any area indicated with a shade of blue would see six inches or less or snow.
Following the weekend winter weather, temperatures were expected to drop significantly in some areas. Those temperatures were expected Sunday night into and through Monday. Temperatures in many places could be in the single digits and in the negative degrees with the windchill factored in. Maps from the NWS show the high and low temperatures for the day as well as the wind chill expected temperatures.
Those in the path of the storm should check their local forecasts regularly on the NWS website or on social media and should act on any warnings issued by their local authorities for their safety. "Conditions over interior New England could approach blizzard criteria as the storm brings very strong northerly winds together with heavy snow," said the short-term forecast from the NWS.