Snow Storm to Bring Wintry Weather Mid-West to East Coast Through Weekend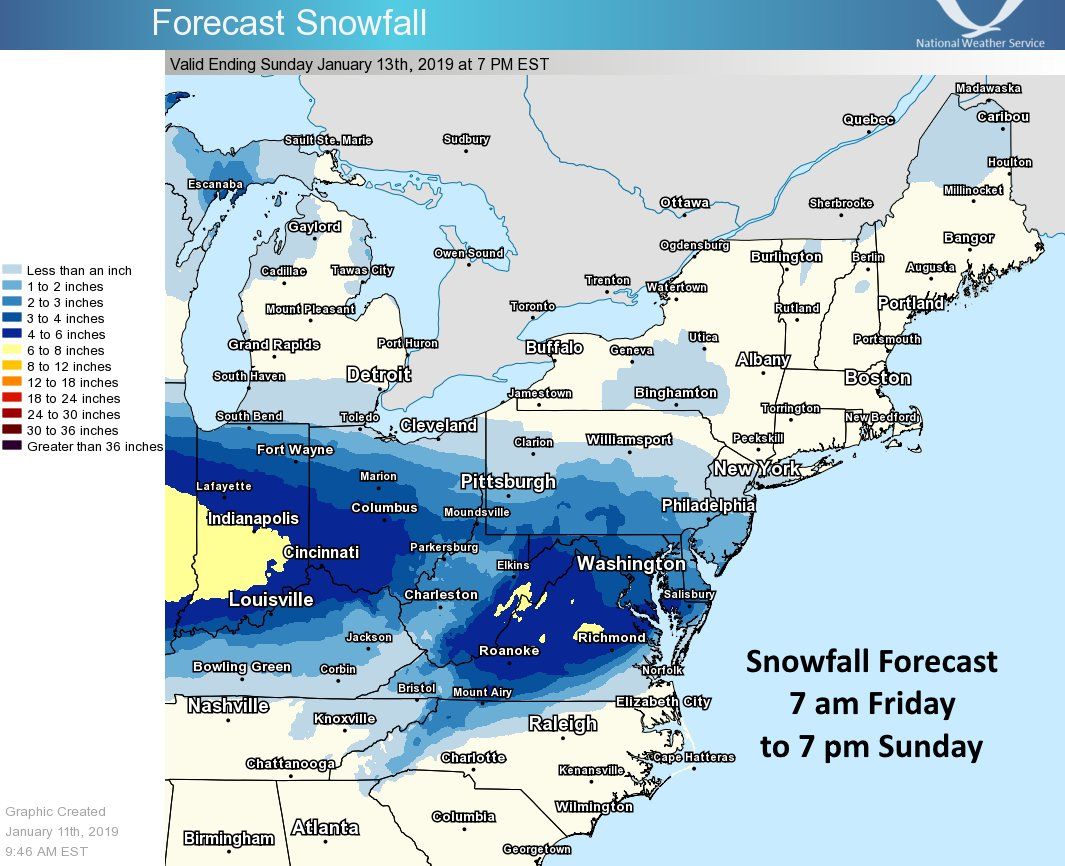 A winter storm is poised to make a great impact on millions of Americans across the country Friday and through the weekend.
The storm, dubbed Winter Storm Gia by the Weather Channel, was prompting winter storm warnings and winter weather advisories across most of the central plains Friday. Some areas were expected to get eight inches to about 14 inches of snow, specifically in the Southern Foothill and Palmer Drive. The Denver area could expect three to six inches of snow and the weather was expected to impact the evening commute.
The winter weather was expected to spread East after bringing the wintry weather to Colorado. The central plains stretching to the Ohio Valley was expected to see widespread snow Friday into Saturday. "The heaviest snowfall accumulations with this event are currently anticipated across northern Missouri and central Illinois, with amounts in excess of 8 inches possible," said the warning from the NWS.
By Sunday morning the storm and its impacts were expect to reach the mid-Atlantic bringing snow to West Virginia and Virginia and even some snow to northern Maryland, according to the NWS.
While the United States government was shut down the forecasts and weather predictions from the NWS are not expected to be interrupted or stopped. Snow removal was also expected to continue as normal during the storm despite the partial shutdown because it's mostly dependent on state funding rather than federal. Only federal lands, like national parks, were suffering a lack of snow removal.
Parts of Virginia and West Virginia could see six to eight inches of snow but the surrounding areas will likely see less accumulation. If New York City gets any snow it will likely be about an inch or less and the most of Connecticut, New York and Massachusetts likely won't see snow at all, the map from the NWS showed. Much of interior Virginia can expect to see four to six inches of snow accumulation
Some areas may see a mix of sleet and wintry conditions instead of snow accumulation. The weather may cause difficult travel conditions for some through the weekend so those along the storms path should check their local news stations and forecasts before heading out. In some areas it could be best to avoid travel altogether.
​