Winter Storm Live Updates: 'No People Stranded' Along I-95, After 24+ Hours Standstill
States across the Mid-Atlantic are digging out from a massive snowstorm that left a traffic nightmare on roadways, cancelled flights and forced schools, government buildings and COVID-19 test sites to close.
Hundreds of drivers were stranded for hours along a 50-mile stretch of I-95 in Stafford County, Virginia overnight. U.S. Sen. Tim Kaine was among those caught in the shutdown, he was on the road for 27 hours.
More than 250,000 customers are still without power Tuesday, including 208,000 in Virginia. Dominion Energy urged customers to prepare for the possibility of being without power for "multiple days."
Many states are again urging drivers to stay off the road amid hazardous conditions.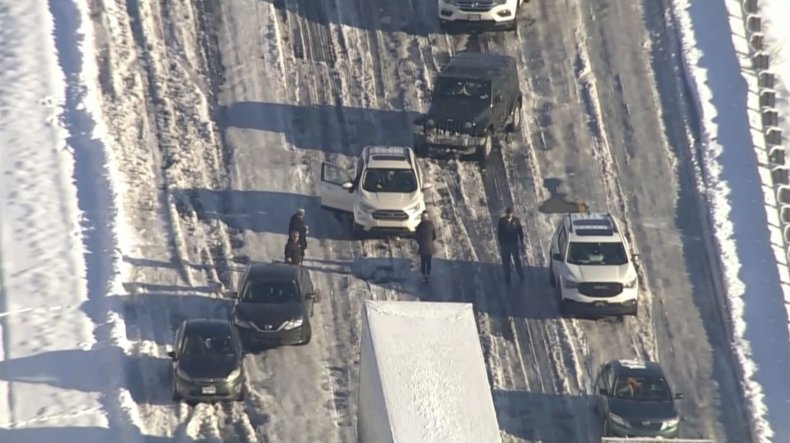 Live updates for this blog have ended.