Winter Storm Bessie Path: How Much Snow Will Colorado, Montana, Other States Get?
A late October snowstorm is expected to hit the Midwest this week. Areas of the Rockies, Plains, and Midwest will receive their second snowfall of the season, as the storm, dubbed Winter Storm Bessie, rolls through the region later in the week.
A cold weather pattern has entered the Midwestern region, and as of Tuesday morning, the storm is lurking over the Rocky Mountains. Parts of Montana are expected to receive almost five inches of snow. The storm is expected to move through the Rockies and affect parts of Nebraska, Kansas, Missouri, and Iowa, after hitting Utah, Wyoming and Colorado.
While most of the snow can be expected in the mountains, most regions affected by Bessie will see fewer than six inches of snow, including parts of Michigan, Oklahoma, Kansas, Nebraska, Missouri, Illinois, and Iowa—but Denver can expect six to 12 inches.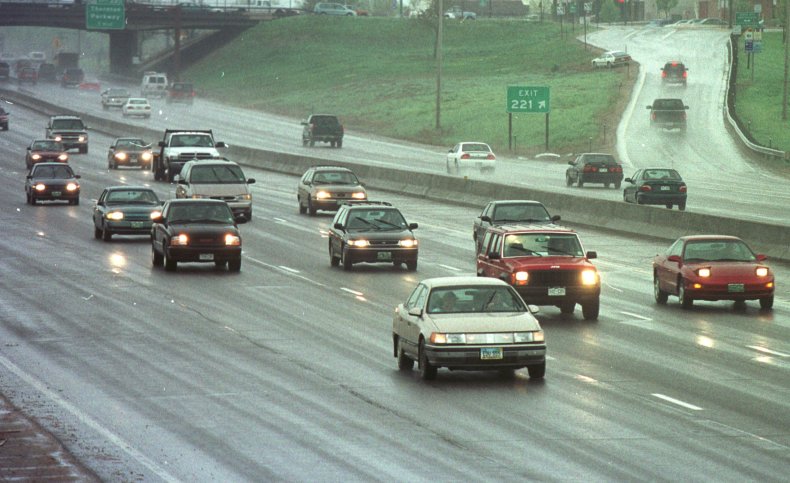 Winter storm warnings and winter weather advisories also have been issued from the Rockies to parts of Nebraska, Kansas, Iowa, and Missouri.
Snow is expected to hit Denver during morning commutes on Tuesday, offering drivers slippery, snow-covered roads. Freezing drizzle is expected to land in northern Texas, southern Nebraska, northwest Illinois, northern Missouri, and Kansas.
By Wednesday, snowfall is expected to lighten up in the Rockies in the morning. Some snow can still be expected in parts of Colorado and Texas and will head through Nebraska, Missouri, Iowa, Illinois, and Kansas, although this weather is not expecting to be as severe as Tuesday's storm. The Weather Channel is forecasting light to moderate snow in the day.
Thursday could see parts of the Midwest receiving rain turned to snow. Chicago could receive snow on Halloween, while parts of Indiana, Michigan, Ohio, and Pennsylvania could also receive snow, but rain remains a strong possibility in these regions.
The Weather Channel also reported that Arctic cold has entered the region, causing temperatures in the Rockies and Plains to drop low below average. Midwesterners can expect the temperature to fall between 7 and 20 degrees, or about 20 to 40 degrees below average, with temperatures dipping below record lows in Denver, Salt Lake City, and Albuquerue.
While this snowstorm will affect parts of the Midwest, Kansas City, Green Bay and Cedar Rapids experienced their first snow Monday evening with some tree damage and power outages throughout Green Bay.
The East Coast will see similar temperature drops over the weekend or early next week.