Winter Storm Grayson: The Last Snow Hurricane Was Sandy and it was Deadliest Storm of 2012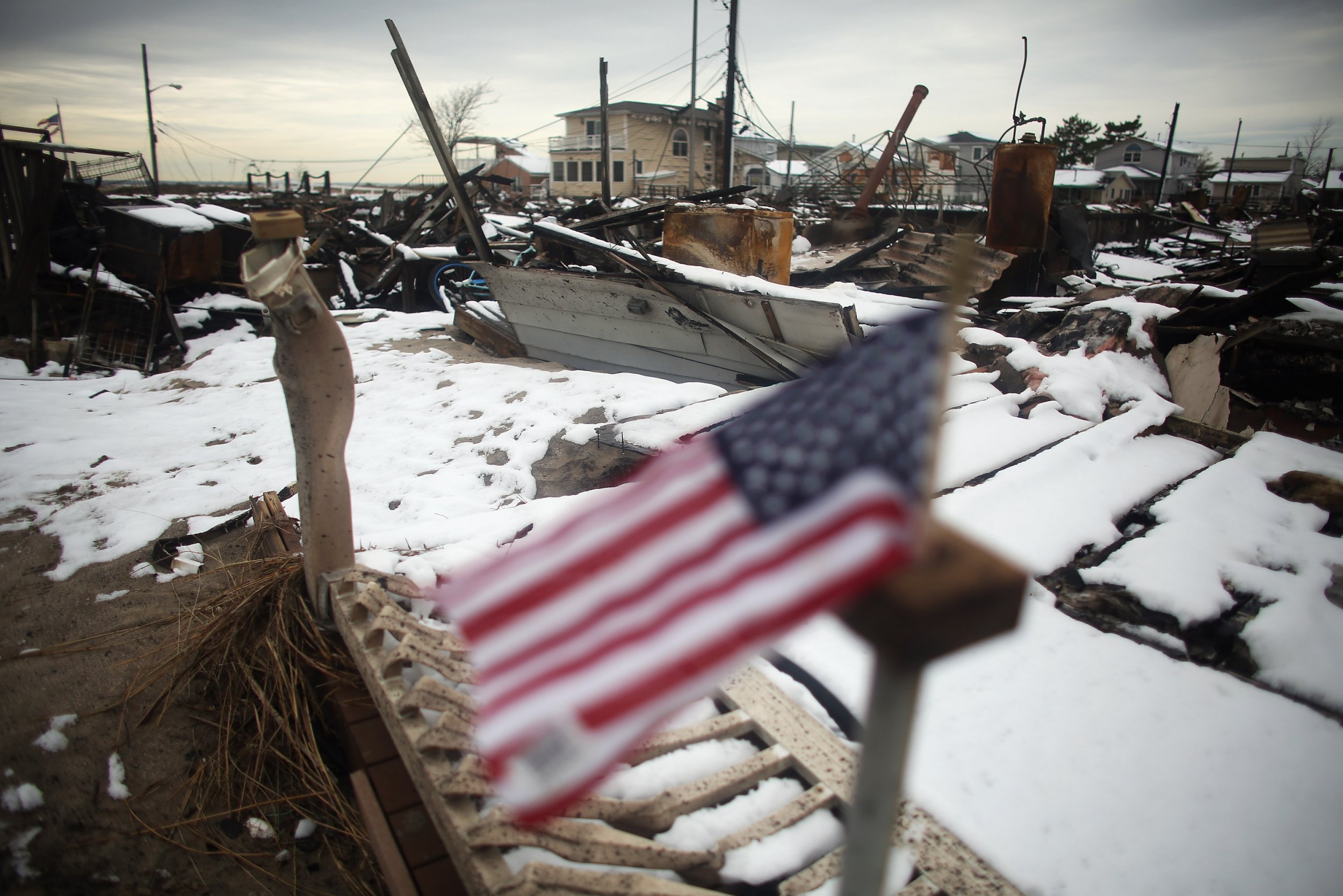 Winter Storm Grayson is a rare snow hurricane and the first to hit the U.S. since Hurricane Sandy — which wound up becoming the deadliest and most destructive U.S. hurricane of 2012, and the fourth costliest to date.
One of only a few tropical cyclones that produced snowfall, Sandy plowed through the northeast in late October 2012 and killed at least 147 people, making it the deadliest cyclone outside of the southern states since 1972, according to the National Hurricane Center.
Sandy, which some called "Snowicane Sandy," was the costliest hurricane of 2012, causing about $65 billion in damage in the U.S. and surpassed only by Hurricane Katrina in 2006 and hurricanes Maria and Harvey last year.
Sandy formed from a tropical wave in the western Caribbean Sea and grew into a tropical storm within six hours. It became a hurricane and made landfall in Jamaica, then hit Cuba as a Category 3 hurricane before weakening to a Category 1.
Near the end of October, Sandy hit Brigantine, New Jersey, as a post-tropical cyclone with winds of hurricane force, causing severe damage there and in New York. It hit 22 other states from Florida to Maine. The storm surge struck New York City, flooding the subway system, streets, tunnels and cutting the power grid. New York, New Jersey and Connecticut experienced unprecedented flooding, while parts of Maryland, Virginia, West Virginia and Tennessee got buried in two feet or more of snow.
Winter Storm Grayson — which, like Sandy, developed through artic air colliding with a post-tropical cyclone — brought an ice storm to north Florida and southeast Georgia on Wednesday. It is expected to make its way up the northeast after midnight and bring heavy snow in the daytime Thursday, with strong winds of 25 to 50 miles per hour in the afternoon and evening.
A winter hurricane is also called a "bomb cyclone" because its pressure drops as low as hurricane winds. Few snow hurricanes have been recorded besides Grayson and Sandy. Hurricane Ginny hit New England in 1963 and plummeted northern and central Maine with 13 inches of snow. The so-called Great Snow Hurricane of 1804 layered snow on Vermont, western Massachusetts, New Hampshire and Connecticut.