Winter Storm Grayson Photos: Major Flooding in Boston As Bomb Cyclone Pummels East Coast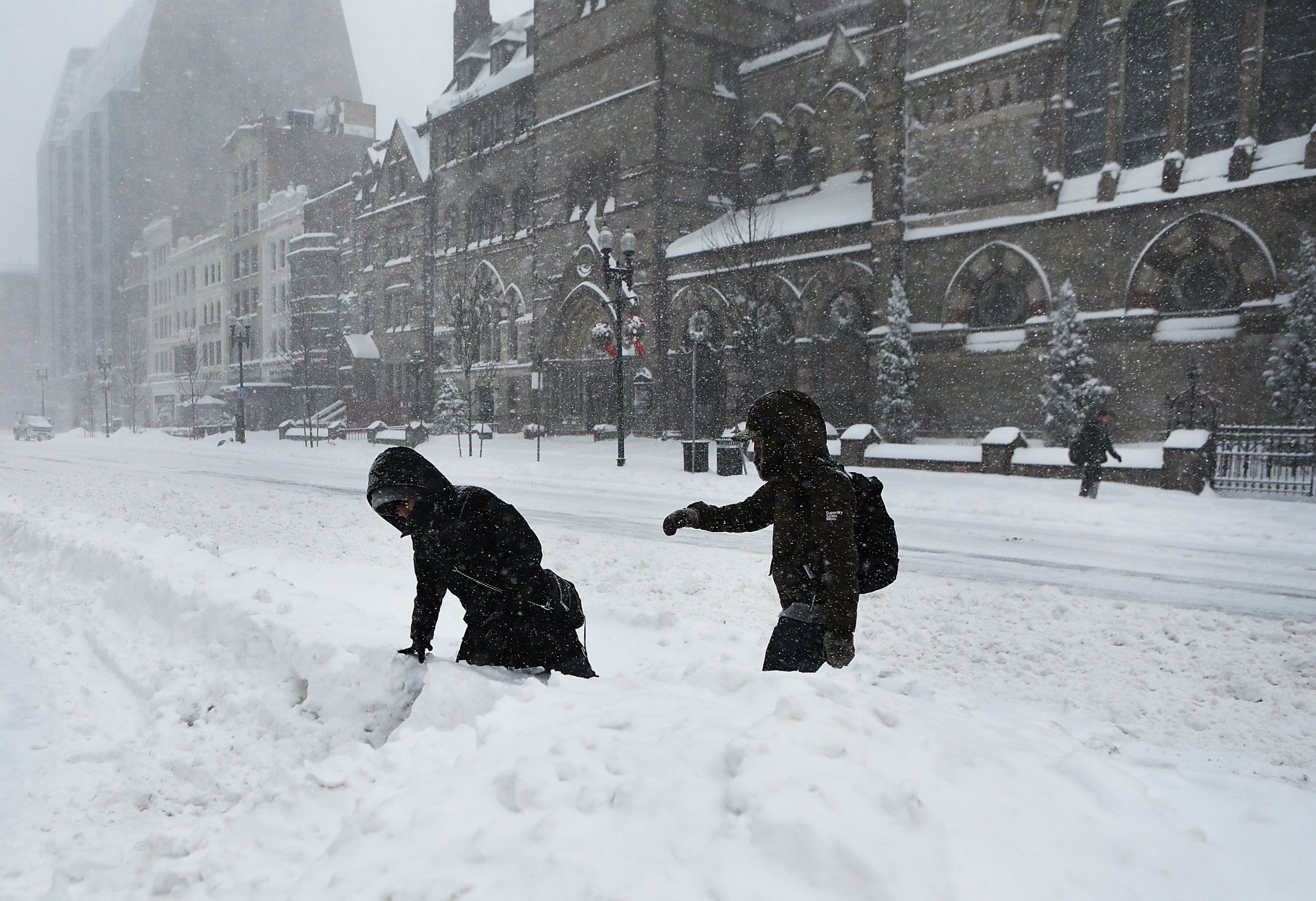 As Winter Storm Grayson barreled up the East Coast Thursday, the bomb cyclone pummeled the Northeast, causing dangerous floods in Boston. The high water carried dumpsters down streets, trapped drivers in vehicles among floating pieces of ice, and had rescue workers wading waist-deep in floodwaters.
The winter storm caused an icy tide from the Boston Harbor to rise and flood, and it could drop up to 18 inches of snow in the area.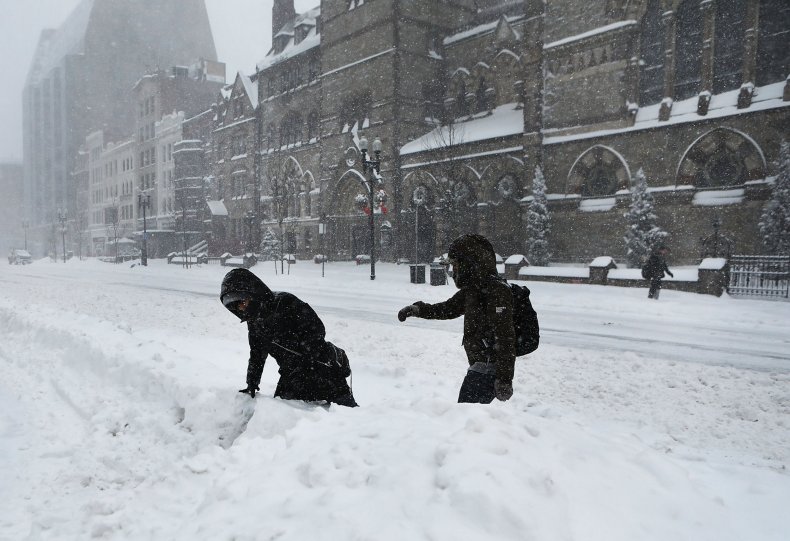 Boston-area residents shared shocking photos and videos of the flooding on social media.
The area saw wind gusts of up to 70 miles per hours, and by 2:30 p.m. about 13,700 homes in the greater Boston area were experiencing power outages, WCVB reported.
The National Weather Service issued a blizzard warning in Boston until 7 p.m. Thursday and a winter storm warning until 1 a.m. Friday. Winter Storm Grayson also dropped snow in the southern United States, causing governors in Florida, Virginia, North Carolina and Georgia to declare a state of emergency.
Boston's fire and rescue workers were hard at work rescuing people in the area that were trapped in cars on the flooded streets. Ferry services in the Boston Harbor were suspended by the Massachusetts Bay Transportation Authority as worker continue to try to clear snow on the roads and public transit lines.
Boston Mayor Marty Walsh urged people to stay off the streets and to keep kids indoors. The mayor also closed Boston public schools on Thursday and Friday.
"This is winter in New England, as our first big storm of the season makes its way across the Commonwealth, we ask residents to look out for each other," Massachusetts Governor Charlie Baker said in a press conference Thursday morning.
Winter Storm Grayson led to about 4,000 canceled flights on Thursday and delayed more than 2,000 more due to harazrdous conditions. The dangerous weather and cold across the U.S. has been blamed for at least 20 deaths as of Thursday.