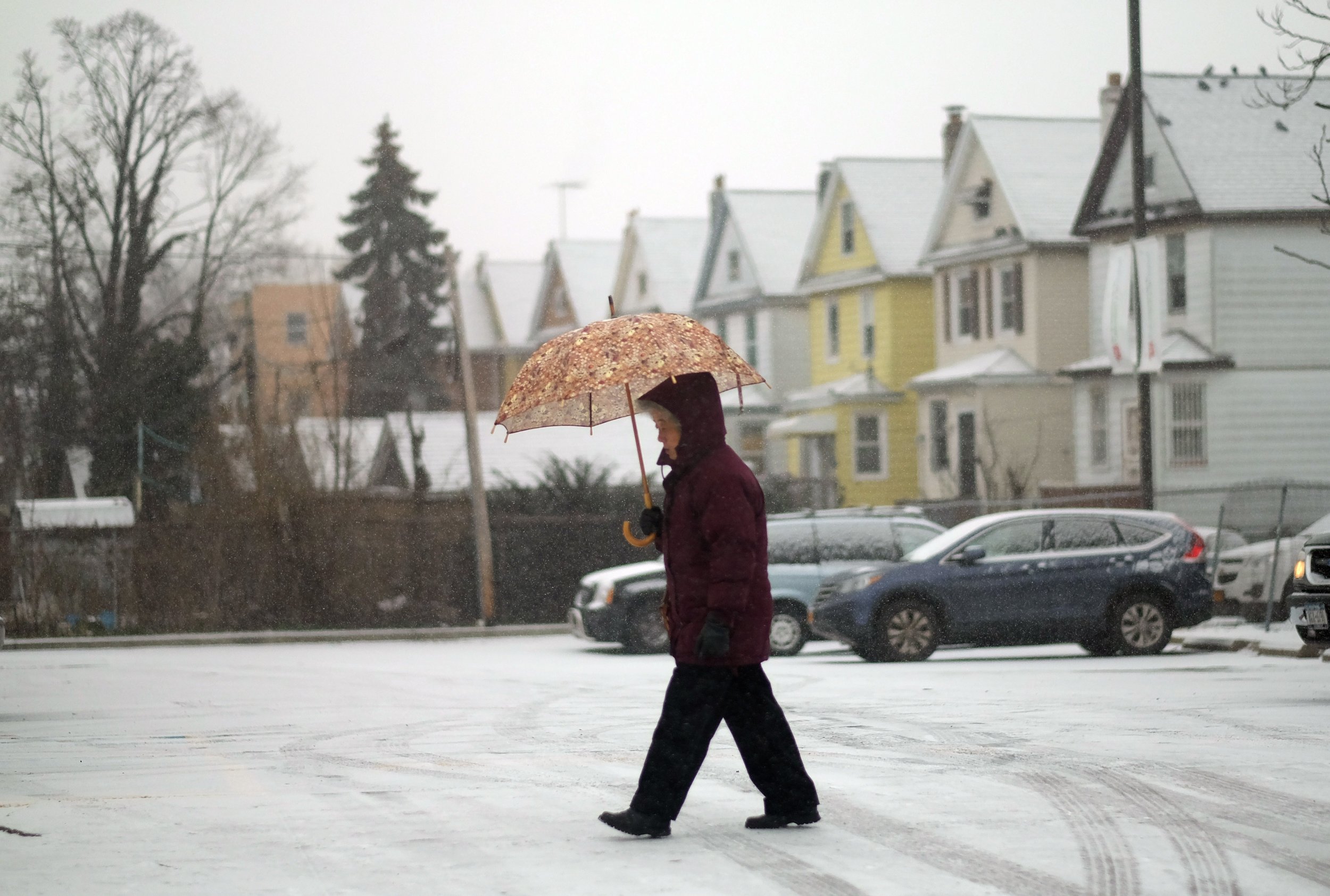 Winter Storm Grayson has already started to hit the southeastern coast, with flurries of snow in Tallahassee, Florida. The massive winter storm system, dubbed a "winter hurricane" or "bomb cyclone," is expected to move through the coast of Savannah, Georgia, and Charleston, South Carolina, before slamming New England on Thursday.
Tallahassee received .1 inches of snow accumulation by Wednesday morning, according to the National Weather Service. The weather service said precipitation in the Florida city had nearly ended by 9 a.m., but places to the east were still receiving freezing rain, sleet and snow.
"Dangerous driving conditions persist," according to the weather service's Tallahassee office.
Wednesday's winter storm warning in Tallahassee was the first in almost four years, reported The Weather Channel. Valdosta, Georgia, was getting slammed with snow Wednesday morning as well.
South Georgia had a blanket of snow by Wednesday morning. The state's public safety department requested drivers slow down and buckle up—if people had to drive at all.
Wednesday-morning driving conditions in the Charleston, South Carolina, area were becoming "rapidly dangerous," according to the weather service. There were 31 reported incidents between Jasper and Charleston along 95, with some related to ice, according to South Carolina's highway patrol. "Wintry precipitation" of freezing rain and sleet were arriving in the area, and Charleston's weather service office said: "Travel is not advised and travel conditions will only continue to deteriorate."
Block Island, Rhode Island; Martha's Vineyard to Cape Cod; eastern Massachusetts to coastal New Hampshire; and Maine have blizzard warnings, according to the channel. The timing of the storm is expected to bring snowfall from the Virginia Tidewater to New York City and New England during the day.
Thursday morning through late evening, wind gusts are likely to reach over 50 miles per hour along the coastline. Wind gusts of 60 to 70 miles per hour are possible on Cape Cod and the Massachusetts islands. In New England and eastern Long Island, near-blizzard conditions are expected. Thursday night, snowfall will likely be centered on parts of New England.