Winter Storm Grayson Update: Bomb Cyclone Brings 'Whiteout Conditions' to New Jersey, Delaware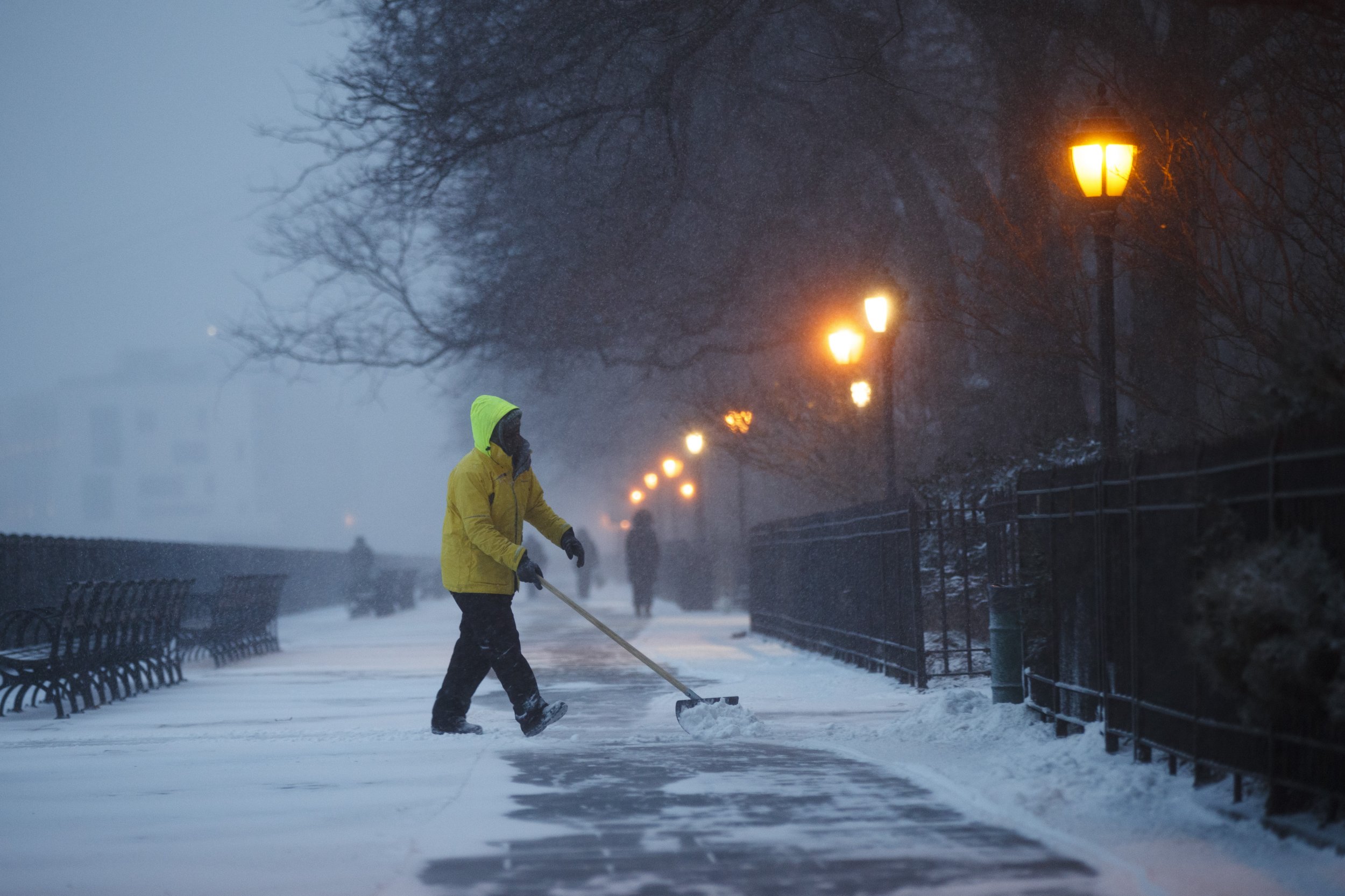 Winter storm Grayson—classified as a "bomb cyclone"—slammed nearly the entire East Coast on Thursday, engulfing many Mid-Atlantic and New England states in whiteout conditions and coating multiple southern states with rare snowfall.
The first major winter storm of 2018 has left many areas of the coast with blizzard warnings including Portland, Maine, all the way down to northeastern North Carolina, The Weather Channel reported. So far, several locations in North Carolina and Delaware have been buried under 6 inches of snow, and Newville, Virginia, recorded at least 8.5 inches.
It's expected to continue to snow between 1 and 3 inches per hour in parts of New Jersey and Delaware and eventually taper off around mid to late afternoon, according to the National Weather Service. However, "considerable blowing and drifting snow" will occur into the night.
In addition to the heavy snowfall, strong wind gusts—which hit over 70 miles per hour in eastern North Carolina and Nantucket—have worsened the effects of the storm, causing travel warnings in some areas.
"Whiteout conditions occurring this morning along coastal New Jersey and Delaware and unnecessary travel is highly discouraged this morning," the National Weather Service advised on Thursday morning.
In the Hampton Roads area of Virginia it's likely to be "impossible" to travel, the New York Times reported. And those who are expecting to fly away from the frigid conditions should check twice before heading to the airport, considering thousands of flights have been canceled across the country—a majority involving hubs impacted by the storm.
Among the nearly 3,000 canceled flights, 900 involved travel either to or from Newark Liberty International Airport, according to FlightAware, a global aviation company that tracks flights. Boston's Logan International Airport had about 700 cancellations and New York City's LaGuardia Airport had more than 500.
Using the Flight Aware's free "Misery Map," users can take a look at how the winter storm is affecting travel. More cancellations are expected for Friday, with at least 150 confirmed thus far, The New York Times reports.