Snow at Last: East Coast Braces for Winter Storm Jonas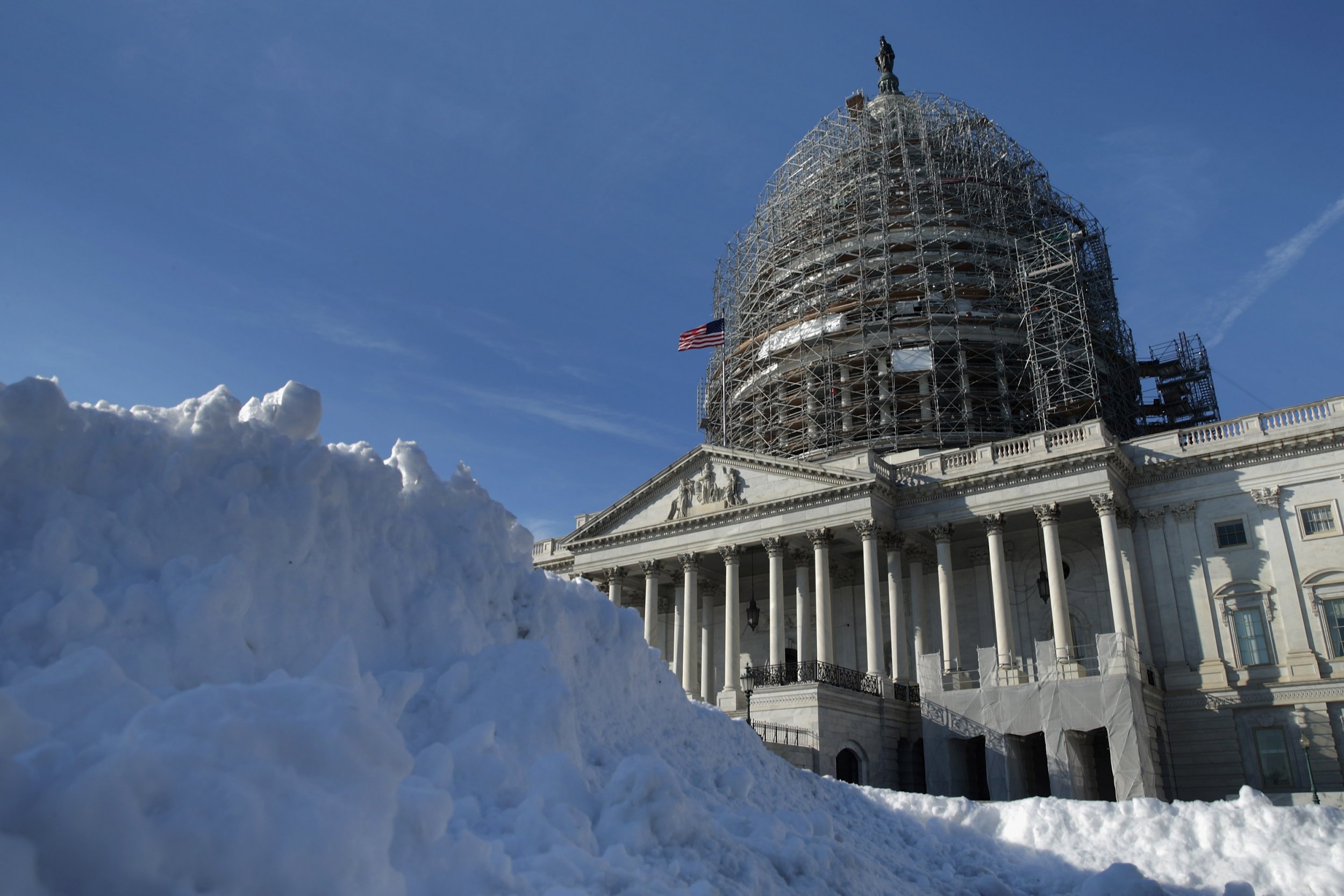 Updated | After a record-breaking warm start to the winter season, it's now time for East Coast residents to stock up on bread and milk, as a winter storm that could affect up to 50 million people is set to bear down on the region this weekend.
Two deaths have already been reported in North Carolina after two women died in separate car accidents on Wednesday when both lost control of their vehicles on slippery roads, according to the office of North Carolina Governor Pat McCrory.
After some snow came on Wednesday night in Washington, D.C., a fully fledged winter storm—dubbed Jonas—still looms and is forecast to hit the capital on Friday. CNN predicts it will be "one nasty snowstorm" that could leave the city covered in a couple of feet of snow. The storm will start in the south and the Ohio Valley on Friday before moving north on Friday night and into Saturday morning, Accuweather reported. By Sunday night, it will be over.
Washington and Baltimore were put under blizzard warnings lasting from Friday afternoon until Sunday morning as cities along the East Coast prepared for the storm, which could bring up to 30 inches of snow. Schools and local government offices in the capital will close at noon on Friday, Washington Mayor Muriel Bowser said on Thursday.
A National Weather Service forecast predicts Washington, northern Virginia, southern Maryland and eastern West Virginia could receive up to 2 feet of snow, and states as far south as Georgia, Alabama and Mississippi could get several inches. High wind speeds combined with snowfall could cause whiteout conditions in some states and the potential shutdown of highways and airports, AccuWeather reported.
The New York area will have to wait until early Saturday for its first winter storm of the season and could see up to 8 inches of snow by Saturday night. Temperatures in the city are forecast to drop into the high 20s to the low 30s, according to the National Weather Service.
New York City Mayor Bill de Blasio said during a news conference on Thursday that anyone in the area who planned to take "big trips over the weekend, get that out of your mind" and urged motorists to stay off the road.
New England will be spared the worst of the storm—although parts of Maine, New Hampshire and Massachusetts will still see several inches of snow.
Just remember: Don't forget the bread and milk.
This story has been updated to reflect the two deaths in North Carolina and new snow accumulation predictions.