Winter Storm Names 2018 Released by The Weather Channel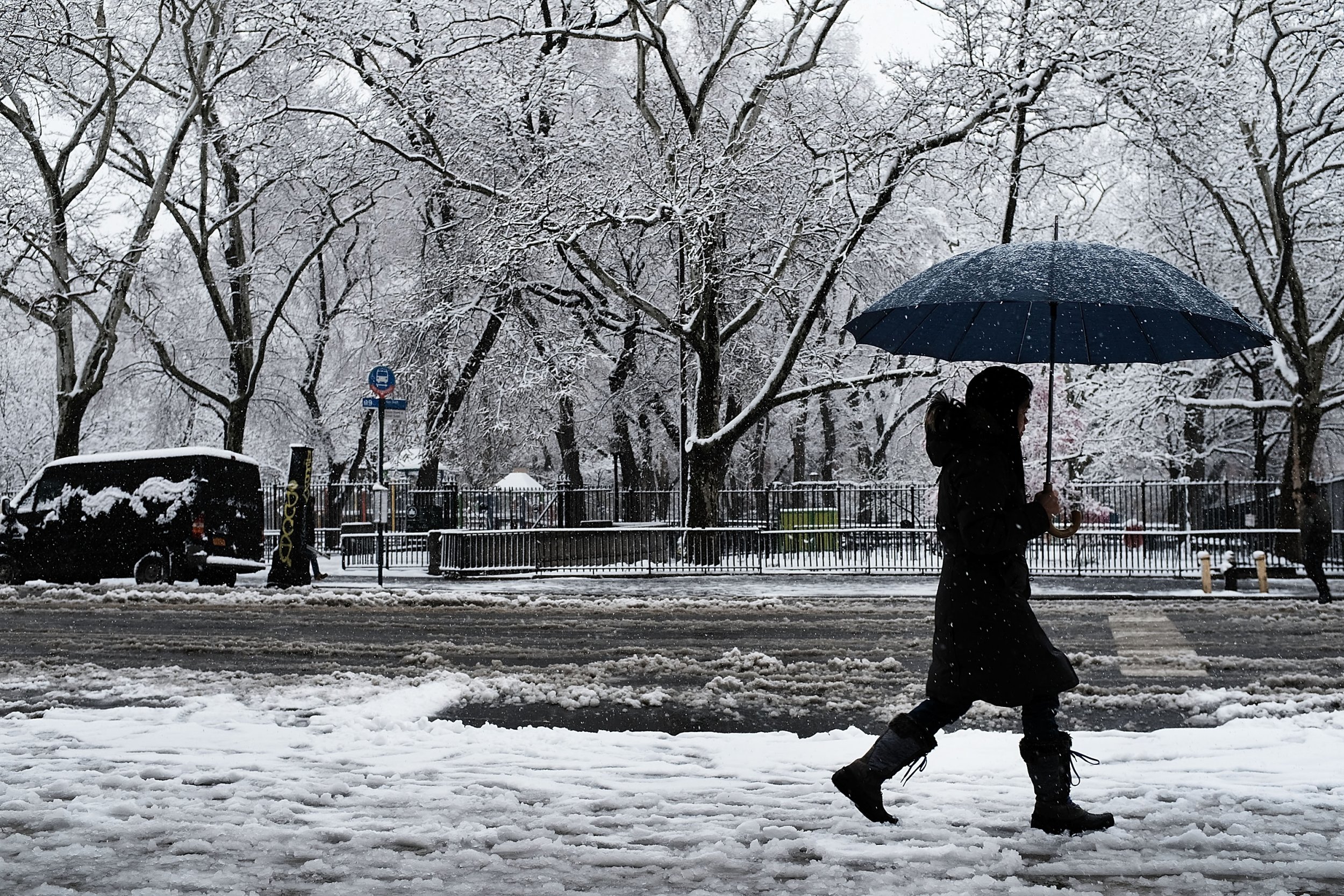 With winter just a few months away, the Weather Channel released its 2018-2019 list of winter storm names. The National Weather Service doesn't name winter storms but the Weather Channel is embarking on its seventh year of naming the storms.
For a storm to be named it has to meet one of two classifications set forward by the Weather Channel. The channel will name a storm if the NWS issues winter storm, blizzard or ice storm warnings for a minimum of 2 million people, or if the NWS issues one of those warnings for an area of more than 154,440 square miles. The Weather Channel officially announces the name of the storm once it reaches one of those magnitudes and then the name is used to refer to the storm in forecasts, to avoid any confusion around different storm system developments.
Storms that are expected to cover those requirements and even be larger are named earlier in the storm tracking process. Usually, the first named storm doesn't happen until October or November and they can happen as late in the season at May. Hurricane season in the Atlantic basin happens until November 1 so they two can sometimes even overlap.
Lake-effect storms do not get names and the impacts those storms may have aren't included when the channel is deciding whether to name a storm or not. Usually there ends up being between 22 and 26 named storms a season and the storms that earn names usually occur in the New Year, sometime in January or February, according to The Weather Channel.
The United Kingdom's weather service, the Met Office, released its list of winter storm names in September. This will be the fourth year the office names storms and it adopted the practice of naming storms to help raise awareness around the more dangerous ones before they hit when necessary.
This list of names in the United States is set in alphabetical order and the names were chosen by the team from The Weather Channel TV and weather.com.
2018-2019 Winter Storm Names:
Avery
Bruce
Carter
Diego
Eboni
Fisher
Gia
Harper
Indra
Jayden
Kai
Lucian
Maya
Nadia
Oren
Petra
Quiana
Ryan
Scott
Taylor
Ulmer
Vaugh
Wesley
Xyler
Yvette
Zachary