Winter Storm Riley Path: Deadly Nor'Easter 'Weather Bomb' Smashes Into East Coast
Winter Storm Riley is wreaking destructive havoc as the nor'easter smashes into affected areas—home to tens of millions of Americans—bringing with it high-speed winds, flooding and heavy snow.
The storm system's pressure is dropping so low, in a process called "bombogenesis," that it is becoming a so-called "weather bomb."
And worse is yet to come, according to experts. The National Weather Service station for the Boston area urged residents to "take this storm seriously." "This is a LIFE & DEATH situation for those living along the coast, esp those ocean-exposed shorelines," it tweeted.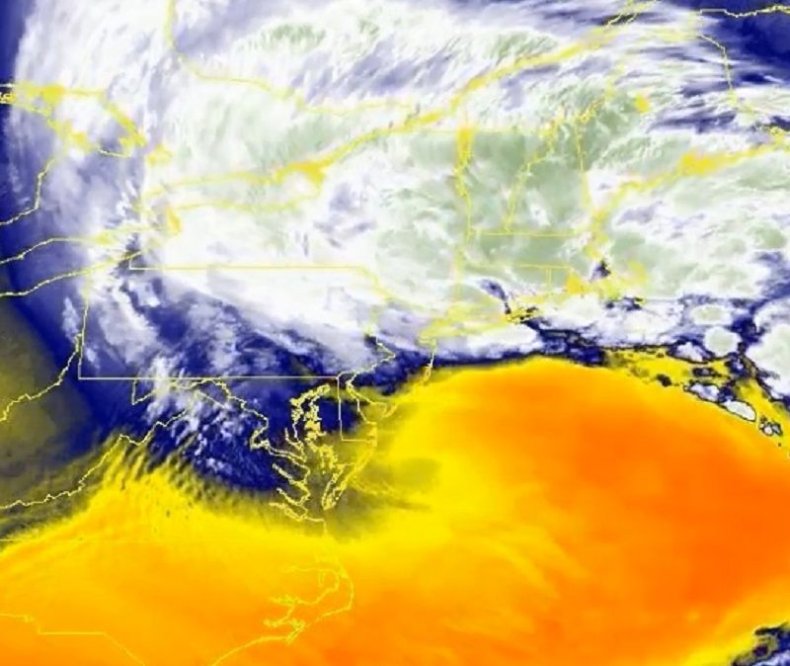 Friday morning, at least 400,000 homes were without power from Michigan down to North Carolina, reported Weather.com. Homes along the coast were being boarded up by their owners. Flights are being canceled. At New York City area airports alone, LaGuardia canceled 400 flights, Newark 260 and JFK 250.
The New Jersey Office of Emergency Management said it will "activate the State Emergency Operations Center in order to monitor the nor'easter conditions expected to last through Saturday." It added, "If you are told to evacuate from a flooded area, GO!"
The latest update from the National Weather Service said, "Widespread snow, rain and strong winds developed overnight as a winter storm rapidly developed over the Northeast and northern Mid-Atlantic regions.
"Heavy snow across portions of New York have already exceed a foot in a few locations, with more forecast today," the update continues. "Heavy rain is expected for southern New England, especially for coastal areas from New Jersey to eastern Massachusetts. Wind speeds have increased in response to the strengthening of the main low-pressure system offshore New Jersey. Widespread high wind speeds will persist through the late morning and afternoon hours today as the system moves offshore the East Coast."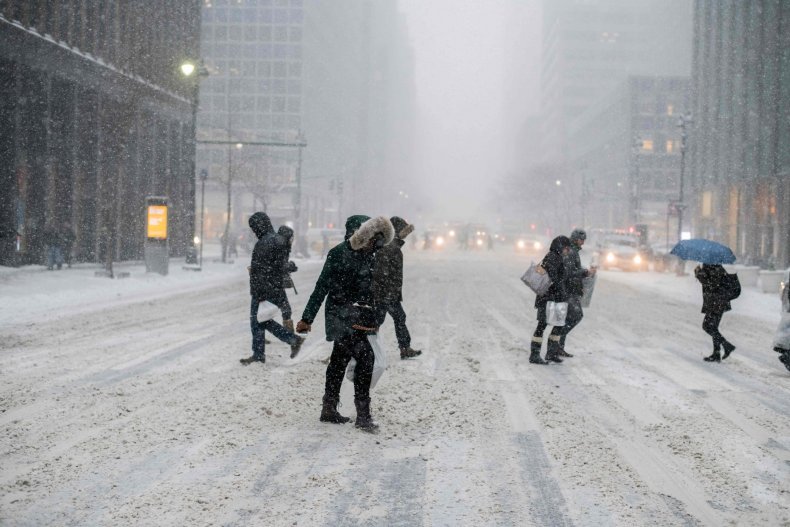 The update goes on: "Inland flooding from the excessive rainfall and coastal flooding from high seas/storm surge will impact much of the area from New Jersey to Massachusetts. Numerous warnings are in effect for the Northeast and Mid-Atlantic, including winter weather advisories, winter storm warnings and high wind warnings. Snow and rain will taper off by late Friday/Saturday morning as the system tracks further out into the Atlantic Ocean."
Massachusetts Emergency Management Agency Director Kurt Schwartz pleaded with residents of coastal areas to evacuate before Winter Storm Riley reaches shores.
"It will be dangerous to remain in the homes," he said at a news conference. "Not only may rescue not be possible, but homes will be subject to significant structural damage. We expect to lose homes during this storm. If you're in one of those areas, you need to get out."