Winter Storm Stella: A Major Nor'easter in Photos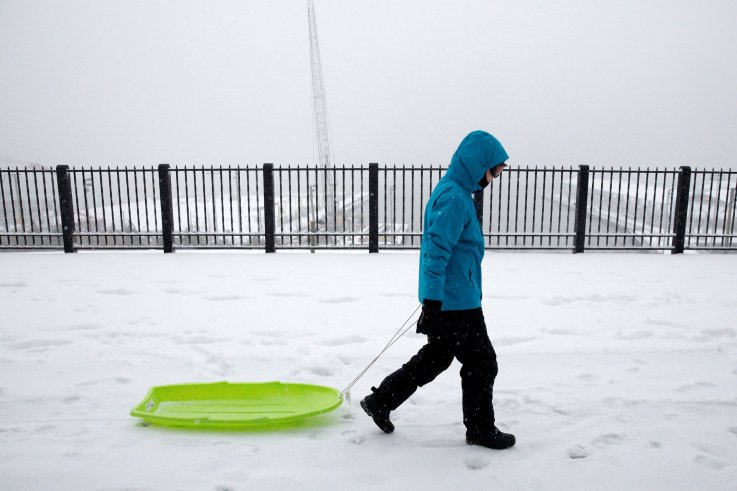 Winter storm Stella slammed the Northeast and Mid-Atlantic Tuesday with wet, heavy snow and what appeared to be hail. The regions were all but shut down, as schools were closed, public transportation operated on a limited schedule—or stopped completely—and thousands of flights were canceled.
Related: How to make the best of a snowpocalypse
There were blizzard warnings for parts of nine states in the Northeast, from Pennsylvania to Maine, according to the Weather Channel. Officials urged drivers to stay home as the monster storm hit. They expected tens of millions of residents to be affected.
Snowfall rates of 1 to 4 inches per hour were possible. Authorities warned that strong winds of up to 50 miles per hour and accumulating ice may cause power outages and tree damage in parts of the Northeast.