Winter Storm Threatens Thanksgiving Travel; East Coast Could Get 6 Inches of Snow Wednesday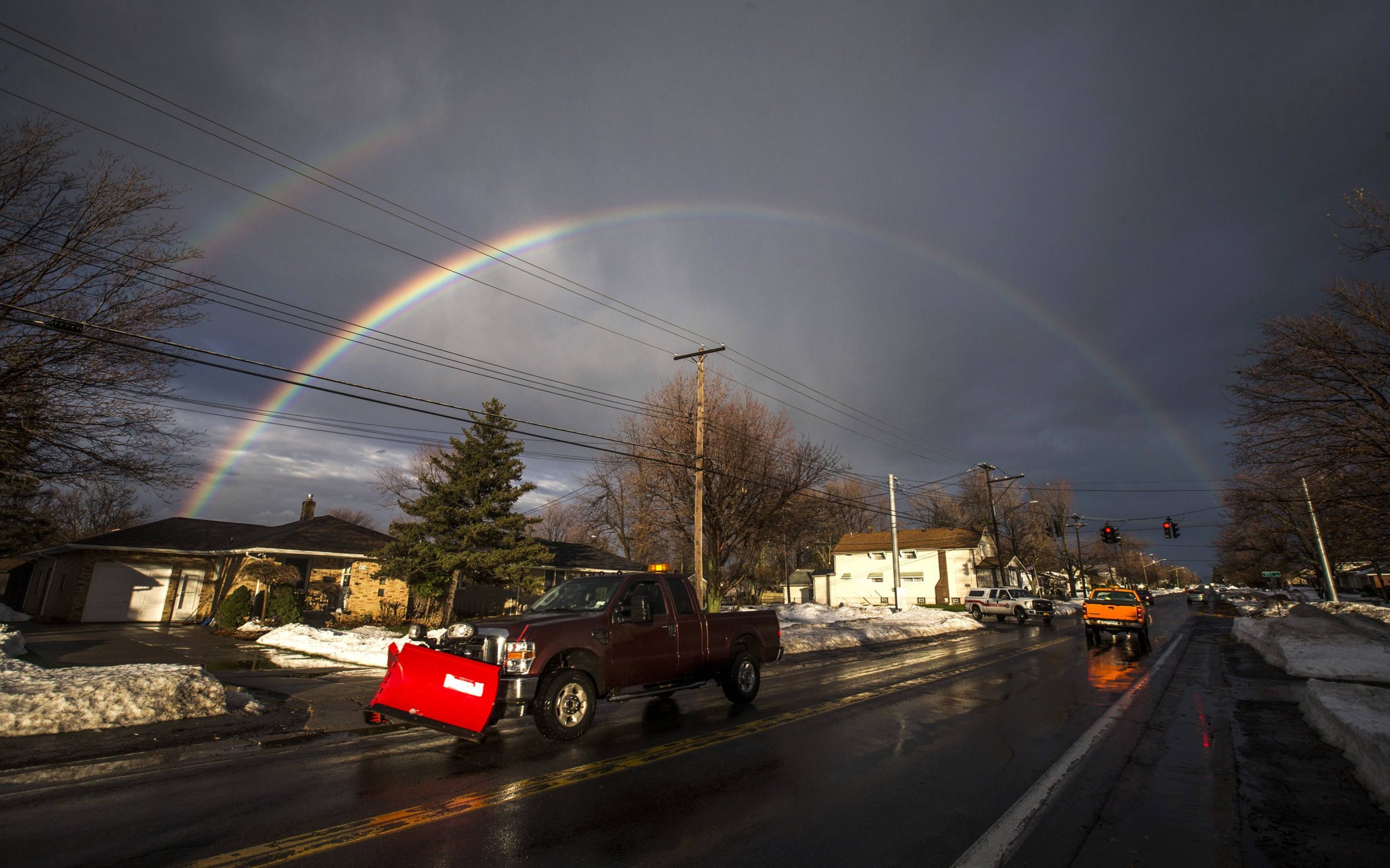 A winter storm is threatening to disrupt the holiday plans of East Coast travelers on one of the busiest travel days of the year, according to weather reports.
The Weather Channel reports that "Winter Storm Cato" is likely to begin with a cold front off the East Coast on Tuesday, before bringing a heavy mix of snow and rain that will engulf the Eastern Seaboard Wednesday. Several inches of snow could build up along the I-95 corridor, The Washington Post reports.
The National Weather Service has issued a winter weather warning for the New York area, including parts of New Jersey, Pennsylvania and Connecticut, from 7 a.m. Wednesday to 7 a.m. Thursday, predicting a heavy, wet snowfall. Between 4 and 10 inches of snow are expected, and by noon Wednesday the rain and snow mix will turn into just snow in cities including Boston, Baltimore and Philadelphia.
"The storm is poorly timed considering it is the busiest travel day of the year for the United States," Chris Vaccaro, spokesman for the National Weather Service, told Newsweek. "[It's] in the process of developing as we speak and will be tracking up the Mid-Atlantic and into the Northeast tomorrow."
Large East Coast cities like Washington, Philadelphia, New York and Boston will likely see some snow from the storm, but the heaviest snowfall will occur west of them. Rain will fall along the immediate coastline and points along I-95.
Parts of the Hudson Valley in New York and western Massachusetts will see between 8 and 14 inches, said Vaccaro.
He advised postponing travel until Thanksgiving morning, which will be difficult for many people. If you do decide to face the storm, Vaccaro says to exercise caution and carry emergency supplies. Those traveling by plane should check with flight carriers first to check on delays or cancellations.
An estimated 46 million people around the country travel 50 miles or more on Thanksgiving, most by car. A number of apps can alert travelers about lengthy delays, whether they're traveling by road, plane or train.
The worst time to travel this week will be on Wednesday, during the day and at night, according to AccuWeather meteorologist Elliot Abrams. Traveling on Tuesday and Tuesday night will avoid some of the worst weather, he said.
Despite Monday's spring-like temperatures on the East Coast, by Wednesday morning they could drop to be "cold and strong enough to qualify as a nor'easter," NBC News reports.
In the Washington and Baltimore area, an inch or two of wet snow is expected to fall. Warmer weather that followed heavy snowfall in Buffalo, New York, last week prompted concerns about flooding and further snowfall, but the city will escape tomorrow's storm, Vaccaro said.
On Tuesday, New York Governor Andrew Cuomo criticized weather forecasters for what he saw as misjudged weather predictions. Cuomo accused the National Weather Service of being "off" when it forecast lake effect snow last week, even though its prediction was correct.
Rain and snow will affect Northeastern airports such as Washington's Dulles International Airport, Philadelphia International Airport and New Jersey's Newark Liberty International Airport on Wednesday, according to the Weather Channel.
By Thanksgiving morning, the storm and the snowfall it brings should be over.