Winter Storm Warnings in Effect as 'Dangerous Avalanche Conditions' Hit Washington, Oregon and Montana
The western coast of America and northwestern Montana has been issued with an urgent winter weather warning by the National Weather Service (NWS) for today, due to heavy snow and strong winds.
Issued by NWS Seattle, the warning originally came into effect until 6:00 a.m. PST today for anyone above 3,000 feet. It is expected, according to the alert, that additional snow accumulation of six inches to three feet will hit the Cascade mountains and the valleys of Whatcom, Snohomish, King and Skagit Counties. These include Mount Baker Ski Area, Stevens Pass, and Snoqualmie Pass. NWS Pendleton, in Oregon, has also advised that a "plume of Pacific moisture" will continue over the south of Washington and the northeast of Oregon through tonight.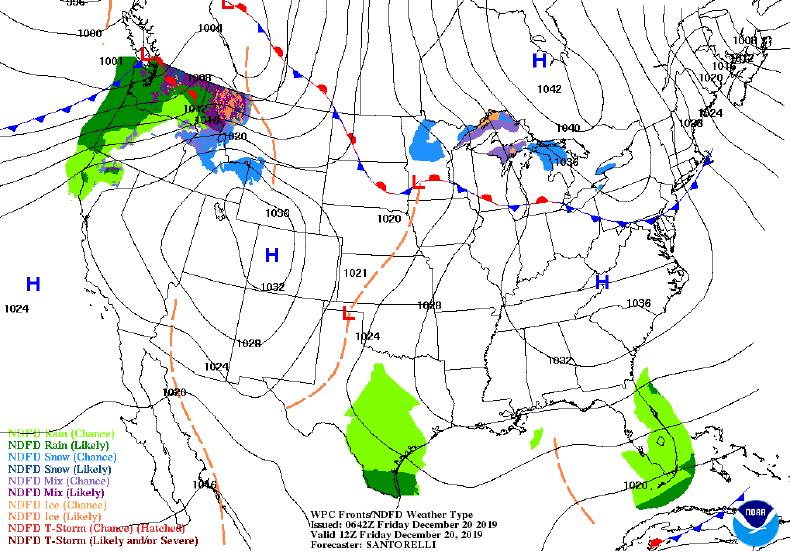 Also, the Northwest Avalanche Center (NWAC) has warned that "dangerous avalanche conditions" will develop in many mountain locations through to tomorrow. Its latest forecast explains that the winter storm impacting the area is bringing large amounts of water and "warming temperatures", as well as additional low density snow. With strong winds also prominent, "natural slab avalanches" are expected, and with the rising freezing temperatures, which creates rain, natural avalanche activity below 4,500 feet will be more widespread, according to NWAC.
Moving through the day, heavy mixed precipitation, including additional snow of two to three inches and wind gusts as high as 50 miles per hour (mph), will affect areas such as:
Sandpoint
Bonners Ferry
Priest River
Eastport,
Schweitzer Mountain Road
Colville
Northport
Deer Park,
Chewelah
Newport
Kettle Falls
Springdale-Hunters Road
Orin-Rice Road
Flowery Trail Road
The Okanogan Highlands, Washington, and the Okanogan Valley, British Columbia in Canada, will also be affected, especially the following locations:
Republic
Inchelium
Wauconda
Chesaw Road
Highway 20 Wauconda Summit
Boulder Creek Road,
Sherman Pass
Omak
Okanogan
Brewster
Bridgeport
Oroville,
Nespelem
Disautel Pass
Treacherous driving conditions are expected due to a combination of snow and light freezing rain accumulations, according to NWS. Further, heavy wet snow could cause tree falling and breaking as well as cause power outages tonight.
Both NWS and NWAC have warned that traveling today should be avoided in and below all avalanche terrain. Anyone planning to make a journey today can call 511 to get the latest travel and road updates. The organizations also advise keeping an extra flashlight, food, and water in vehicles in case of an emergency.
Winter storms hit Montana
In Montana, specifically the Lower Clark Fork region, heavy snow and freezing rain, with "accumulations of 12 to 16 inches for Lookout Pass and two to five inches elsewhere, is expected today. Travelers using the I-90 Lookout Pass or the Highway 200 Trout Creek to Heron, and Evaro Hill, should check the latest forecast and travel updates ahead of starting their journey.
The following roads are also affected:
Highway 2 Kalispell to Libby
Highway 37 Eureka to Libby
Highway 56 Bull Lake Road
Highway 93 Eureka to Whitefish, and Yaak
The Northern Rocky Mountain Front, including Logan Pass and Marias Pass, will be hit with snow and freezing rain at above 4,500 feet, according to NWS. Total snow accumulations of two to six inches are possible at pass level, with six to 12 inches in the mountains forecast, and winds gusting as high as 80 mph.