Midwestern United States Snow Storm: Lake Effect Brings Record Snow To Great Lakes, With More To Come Across New England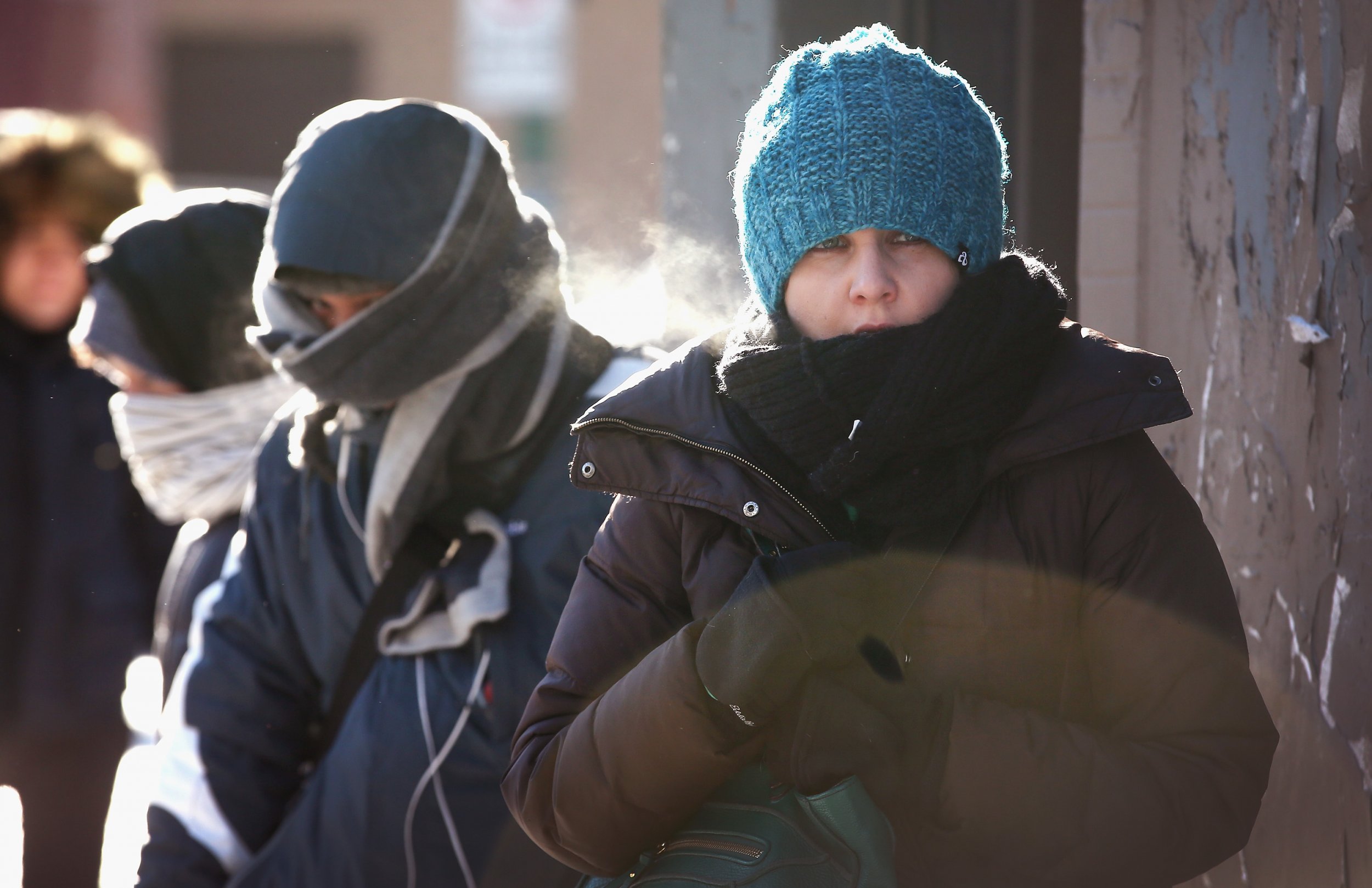 Bitter cold air is expected across much of the country following Christmas Day. The National Weather Service predicts freezing rain over parts of the Pacific Northwest, snow across the Cascades and northern Rockies and lake effect snow over the Great Lakes. There's a chance of rain over much of the deep South, and some parts have a chance of ice.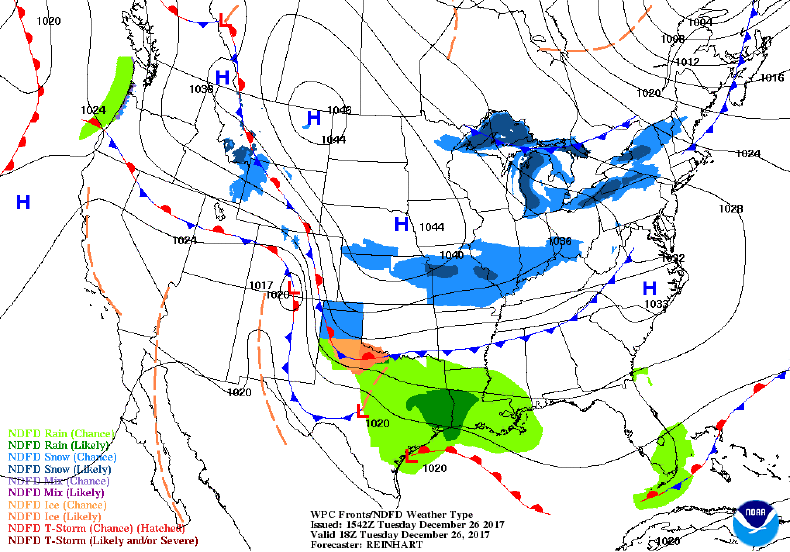 The cold front has settled across the Pacific Northwest to the Central Rockies, causing coastal rain and mountain snow. The rain and snow are expected to persist through midweek, according to the weather service's Tuesday morning update. Freezing rain is expected in some valleys of Washington and Oregon. Northern Idaho and western Wyoming are expected to see snow. Seattle already saw one inch of snow on both Christmas Eve and Christmas Day—the first time in over 120 years of records, according to the weather service.
Frigid air will stay in place in the Dakotas, Upper Mississippi Valley and the central U.S. through Thursday, and wind chill advisories and warnings are in effect in the northern states, according to the weather service. The Great Lakes region has already seen record-breaking lake effect snow, reported Forbes, which is when snow falls from clouds created by cold air, often from Canada, meeting the relatively warm waters from the Great Lakes. Already, Erie, Pennsylvania has received 53 inches of snowfall in two days, which is a Pennsylvania state record for two-day snowfall. A lake effect snow warning was in place along Lake Erie and Ontario as of Tuesday morning, according to the weather service.
The South and Gulf states will have rain through at least Thursday from the warm and moist air off the Gulf of Mexico. Freezing rain and mixed precipitation could fall across a narrow stretch of land from southern Arkansas to southern North Carolina. Rain and temperatures in the 40s are expected in southeast Texas, reported ABC13. There's a chance of light snow Thursday night in southeastern North Carolina, but in the central part of the state, the chances are slight to low, reported the News & Observer.
New England, according to AccuWeather, could see several inches of snow this weekend, including Philadelphia and New York City to Boston and Portland, Maine. Chances of snow depend on whether the southern storm and Midwest storm converge quickly or not.
"If the storms converge quickly, near the New Jersey or Delaware coasts, then accumulating snow would be thrown across both the mid-Atlantic and New England," according to Kristina Pydynowski, AccuWeather's senior meteorologist.