Winter Weather Updates: New England Braced for Deep Freeze
One day after Punxsutawney Phil predicted six more weeks of winter, a sub-freezing polar vortex is moving through the eastern U.S. this weekend.
A burst of freezing temperatures is passing over New England and the mid-Atlantic after a unseasonably warm winter.
Wind chills are expected to hit -10 degrees in New York City, -33 degrees in Boston and -60 degrees in northern Maine.
Wind gusts averaging 15 to 25 mph are forecasted in the mid-Atlantic, while gust can reach between 40 and 60 mph in New England Friday, according to AccuWeather.
The National Weather Service warns the brief but "impressive Artic blast" can be dangerous. The extreme cold can cause frostbite and hypothermia.
Meanwhile, parts of Texas are still dealing with ice and power outages following a winter storm that swept through the central and southern U.S. earlier this week.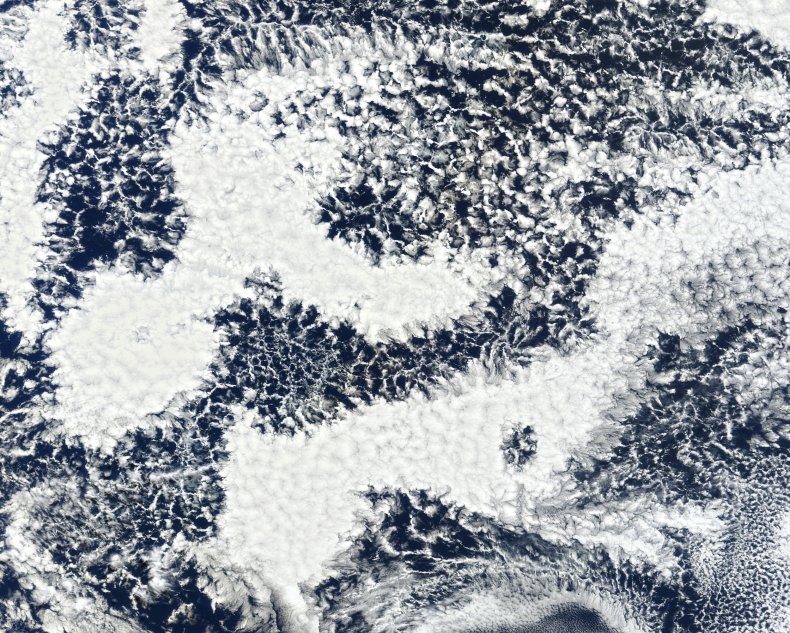 Live updates have ended.
First Responders in Maine Preparing for Cold Weather
Fire departments in Maine are preparing their staff for the cold temperatures hitting the state amid this weekend's arctic blast.
That preparation involves "significant resources" and "additional personnel," Westbrook Fire Rescue Chief Steve Sloan told WCSH-TV.
Sloan recalled how freezing temperatures have in the past caused ice buildup on fire helmets and frozen coats worn by firefighters. To help firefighters keep warm, the department will bring in additional personnel so crews can rotate and have the chance to get warm while responding to calls for help.
Westbrook fire officials will have ambulances on hand so that crews can warm up inside, Sloan said. Robert Martin, the deputy chief with the Saco Fire Department, told the station that his department will be able to use a bus from nearby Biddeford for warmth.
"Obviously our crews can't perform their work if they're cold to the point where they can't feel their fingertips," Martin told WCSH.
In addition to keeping crews warm, Martin and Sloan said their crews will also have to be careful about the risk of fire hoses freezing.
"Dangerously cold weather has arrived in Maine," Governor Janet Mills warned Friday afternoon. She said it is likely temperatures will drop below 0 degrees later Friday as "high wind gusts and arctic wind chills" blow into the region.
Maine's Emergency Operations Center will be assessing weather developments, Mills said. She urged residents to avoid going outside when possible and directed those in need of warming centers or charging stations to the state's website, which has a list of locations.
Boston, Buffalo Close Schools Friday
Many schools in the northeast are closed Friday due to the the below-zero temperatures.
Boston Mayor Michelle Wu declared a cold weather emergency through Sunday, closing all Boston Public Schools Friday.
"With extreme weather conditions and many of our students commuting to and from school, walking, and waiting for public transportation outdoors, we have made the decision to close for the day," Superintendent Mary Skipper said in a statement. "Due to the low temperatures and strong wind gusts, there is an increased risk of hypothermia and frostbite."
All afterschool activities and programs were canceled Friday and Saturday and 13 food access locations were set up to make meal available for families until 1 pm Friday.
In New York, Buffalo Public Schools decided to close schools on Friday "due to concern for the safety of our students, families, and staff with the anticipated severe low temperature and low wind chill."
The district said Thursday that Friday classes would be remote and all athletic competitions Friday and other school activities Saturday were canceled.
TSA Warns of Travel Delays in Texas
The TSA urged people flying in and out of Dallas airports to be patient as airport workers continued facing impacts from the ice storm that hit parts of Texas this week.
Early Friday morning, the TSA instructed people passing through the Dallas Fort Worth International Airport and the Dallas Love Field Airport in particular to arrive two hours before their scheduled domestic flights and three hours before their scheduled international flights as TSA officials dealt with weather impacts and worked to "meet the needs of [the] traveling public."
The TSA later tweeted an encouragement for people flying in and out of the Dallas area to "#packyourpatience," with a "large number" of travelers expected.
Winter weather could impact several airports outside of Texas, as well. The FAA warned in its daily air traffic report on Friday that winds could impact airports in the Washington, D.C. area, as well as in New York, Boston and Philadelphia. Central Florida was also bracing for thunderstorms Friday, which the FAA said could impact the Orlando International Airport, while clouds "could slow flights" at the Seattle-Tacoma International Airport and the San Francisco International Airport.
By 12:30 p.m. ET, more than 1,900 flights traveling into, out of or within the U.S. had been delayed and another 168 flights were canceled, according to the flight tracking website FlightAware.
Ski Resorts Limit Operations Amid Freezing Temperatures
Ski resorts in New England are limiting operations this weekend as the burst of cold temperatures move into the region.
Sub-zero temperatures and strong winds will make mountain peaks feel as cold as -70 degrees, according to AccuWeather.
Killington Resort in Vermont said it will open with "limited operations" Friday and Saturday. All lifts besides K-1 Express Gondola, Snowdon Six Express, Ramshead Express, Snowshed Express and Progression Carpet 1 at Ramshead will be closed due to the weather.
The Tubing Park, as well as Bear and Skyeship Base Lodges will be closed on Friday and Saturday and the Peak Lodge will be open with limited services.
"As condition permit, we may try and open more lifts on Saturday," the resort said in an update on their website.
Sunday River Resort in Maine said temperatures would be "frigid" Friday, with temperature starting at zero degrees and dropping.
Additionally, the resort said "winds are impacting our ability to operate lifts safely, and are expected to continue to do so throughout the day."
Due to terrain limitation, Jordan 8 will be operating as a semi-independent lift today, with no ski-in access to the Jordan Bowl.
All Uphill Access will be closed Friday and Saturday and night skiing is canceled over the weekend.
At Maine's Sugarloaf Mountain Resort, strong winds are expected to limit lift operations Friday morning.
"No sugar coating it: It's quite cold and windy today," the resort said in an update. "Due to the extreme cold temperatures forecasted for today and tomorrow, we will be scaling back lift operations."
The resort expected full lift operations by Sunday. Skiers are advised to dress appropriately for the cold and cover all exposed skin.
"Even if you're just 'going outside briefly,' prepare as if you were going out for longer," the resort said. "You can get frostbite anywhere, in a short amount of time, including on your lip."
Hochul Warns of 'Dangerously Cold' Temperatures
New York Governor Kathy Hochul is urging New Yorkers to be prepared as an arctic blast brings "dangerously cold" temperatures to the state.
Hochul's office said Thursday temperatures could drop to -15 degrees in parts of New York, and wind chills of -25 to -50 degrees are also possible. With dropping temperatures raising the risk of hypothermia and frostbite, which Hochul's office said can occur "in minutes," the governor instructed New Yorkers to spend as little time outside as possible until the weather changes.
"Now is the time to prepare: plan to limit your time outdoors this weekend and know where to take shelter," she said Thursday. "Take all necessary precautions to ensure your residence is safely heated and use caution if you plan to use an alternative heat source, such as a space heater."
Temperatures began to drop Thursday night and are not expected to change until Saturday. The National Weather Service has said this arctic blast could bring the lowest wind chills experienced in about three decades to some parts of New York.
Hochul's office provided a list of precautionary guidelines for state residents on Thursday. The list includes how people can avoid frostbite and hypothermia, and how they can protect their water pipes from freezing. The list also urges New Yorkers to be wary of the risk of carbon monoxide poisoning and the risk of fire associated with improper space heater use.
Hochul repeated her call for New Yorkers to protect themselves from the chilly temperatures in a Friday morning tweet. She said her office is working with local officials "to ensure they have what they need to keep New Yorkers safe."
Windchill Expected to Hit -110 Degrees at Mt. Washington
The Artic blast hitting the northeast is bringing dangerously cold windchill across the eastern U.S.
While temperatures are expected to dip below freezing in much of the northeast, the windchill will make it feel way below zero in many areas.
AccuWeather RealFeel temperatures are projected to range between 40 and 60 degrees below zero in northern New York and New England through Friday night.
Several counties in Maine have already hit windchill readings between -10 and -40 degrees by 9 am ET, according to the National Weather Service in Caribou, ME.
In mountain areas, RealFeel temperatures could dip down to 70 below zero.
The RealFeel temperatures at the 6,288-foot-tall summit of Mount Washington in New Hampshire may reach between -80 and -110 degrees.
Windchill readings had already hit -80 degrees at Mt. Washington, according to the National Weather Service.
Over 240k Texans Remain Without Power
After a winter ice storm hit the central and southern U.S. earlier this week, many Texans are still without power.
There are 244,323 customers without power in Texas, according to PowerOutage.us as of 10:30 a.m. ET.
Governor Greg Abbott has assured his constituents that the state's power grid has "maintained ample supply" throughout the winter weather and that any outages are due to "local issues" like fallen trees and downed powerlines.
The power outages have impacted the greater Austin, Texas area. Austin Energy said full restoration will take longer than initially anticipated due to the ice.
"We had hoped to make more progress today," Jackie Sargent, general manager of Austin Energy, said at a news conference. "And that simply has not happened."
She added that the majority of outages from this storm are "complex" and involve heavy construction equipment in areas that are sometimes impassable due to downed trees and power lines.
Local leaders and residents have expressed their frustration with the company's response and are calling for oversight for Austin Energy.
A boil water notice has been issued for West Travis County Public Utility Agency customers following outages at the Uplands Water Treatment plant.