'I'm a Wedding Planner. Here's What You Should Wear to a Winter Wedding'
Becoming a wedding planner wasn't something that I planned to do. In 2006, I began a business running craft fairs across the U.K., but, over time, they declined in popularity. So I decided to facilitate wedding fairs because weddings happen all year round.
In 2010, I trained as a wedding planner to gain more knowledge about the wedding event industry before I went into it. I graduated with a diploma in wedding planning and event management a year later and began organizing wedding fairs. Then I chose to become a freelance wedding planner.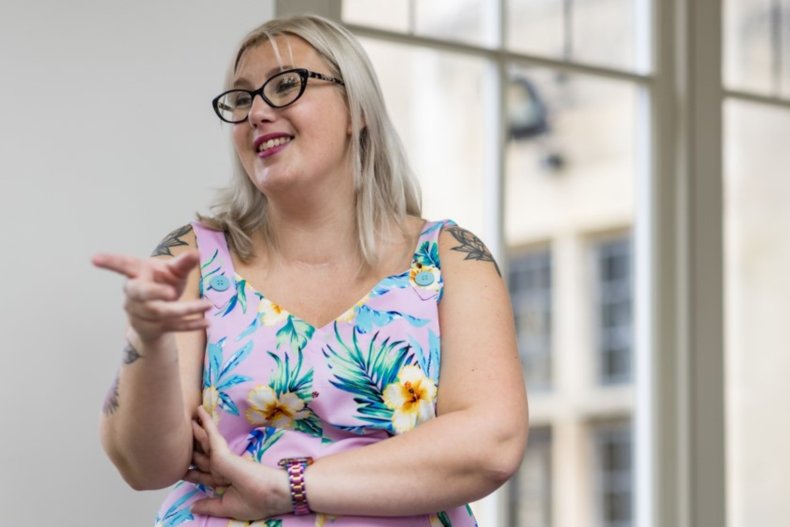 How I plan a wedding
Usually, I create a vision board on Pinterest and another visually pleasing platform, which details all of the elements of how the couple wants their wedding to look. It's an exciting time because allows them to contribute lots of ideas.
I use the vision board to liaise and maintain contact with a number of suppliers, to put together a day as beautiful as they had imagined. Typically, when the couple walks into their venue for the first time, their faces light up; it's like magic.
Over the years, I've realized that I can't plan for everything that might happen. I must always have a plan B because, on the day, no matter how well I have organized the wedding, there will be something that may not go as planned.
From the flower arrangements not being right to the suppliers showing up late, I have dealt with many mishaps. But having a plan B allows me to fix the circumstance immediately, without the couple becoming stressed. This allows them to enjoy their day.
Winter weddings versus summer weddings
I have found that most couples want to get married in the summer. But I love winter weddings because we can plan them in glass houses and create such amazing, sumptuous looks. A winter wedding can still be beautiful, even out of season.
Whilst I am very busy planning weddings from May to September, I do believe that couples can have stunning weddings at different times of the year.
There are many reasons why a couple may choose to get married outside of summer. Some people don't like the heat that comes with the season, and some venues are cheaper out of season. So, I find that people who are on a budget usually want to get married out of season. But still, we find ways to make their wedding just as special, regardless of the size of their budget.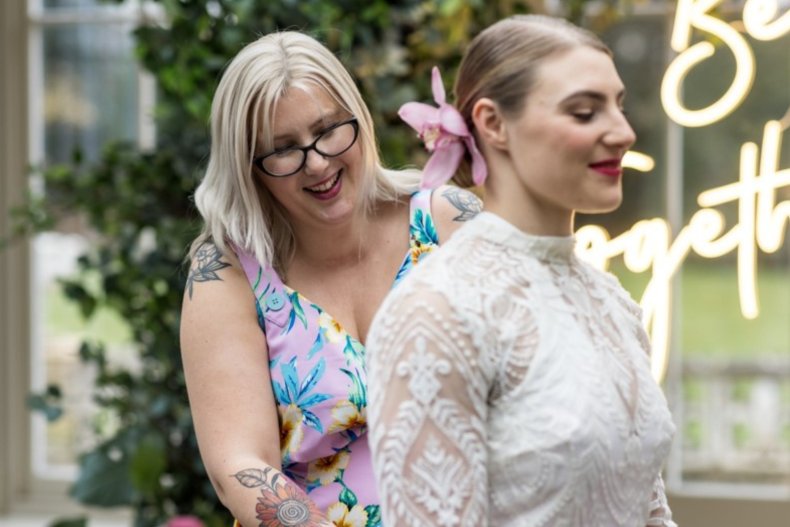 For winter weddings, I believe that lighting is key to creating a good ambiance. Winter is usually gray and dark. So, fairy lights and candles can twinkle off of the glassware, which creates a lovely, wintry feel. Rich textures like velvet materials and roses, as well as spiky textures in flowers, also suit the winter aesthetic.
Having a continuous dark red and dark green color can be overpowering for a winter wedding, so, incorporating hints of metallic colors against darker colors typically brightens up a wedding, which is good for winter.
What to wear to a winter wedding
I would personally recommend richer colors; like emerald green and dark red, and maybe gold, to suit the season. To give an example, I have a dark green, knee-length dress. It's very comfortable, and I can dress it up with black tights and heels for a winter wedding.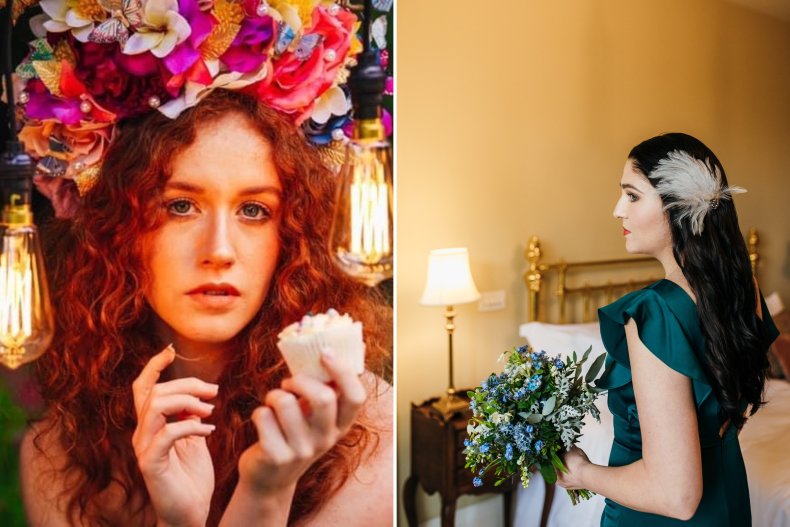 Preparing for the fact that you will be outside to take photos is also important. That's why I suggest wearing something that is comfortable and warm. A summer dress wouldn't do the trick; I suggest a classic look—a sleek dress, or a tailored jumpsuit.
With accessories, anything that sparkles will add some light to your outfit. I love thin bracelets or classic, long earrings. Whatever you choose to wear as your accessories, having jewelry that sparkles is good for a winter wedding because the light will catch the small details.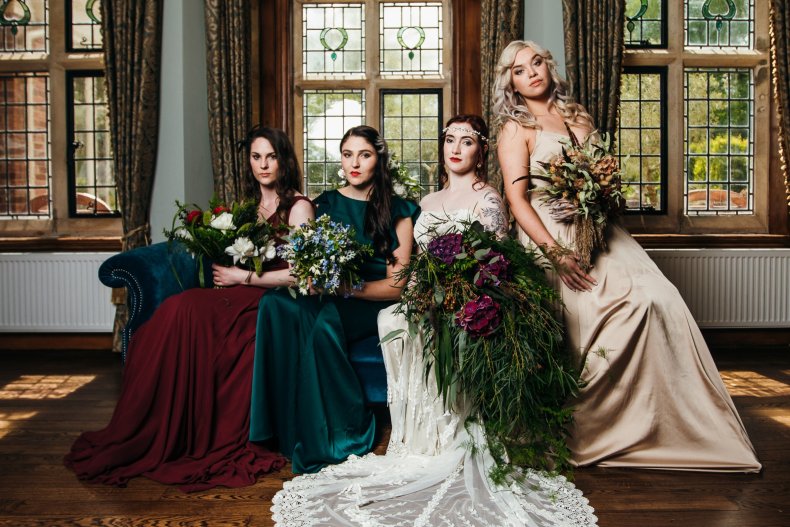 For the bride, anything made of a lighter material, like a lace dress, is typically suited for a wedding summer dress. A lace dress may not suit the setup of the bride's venue for a winter wedding, either. That's why heavier materials typically look gorgeous for winter weddings.
For example, satin dresses and dense materials go well against big, bold flowers. In November 2021, I planned a Peaky Blinders-themed wedding. The bride's bouquet was very big. It flowed down to the floor, giving the illusion of a waterfall. It also had dark purple and pale blue flowers, with some thistles. This was matched against the bride's understated wedding dress, which was perfect for winter.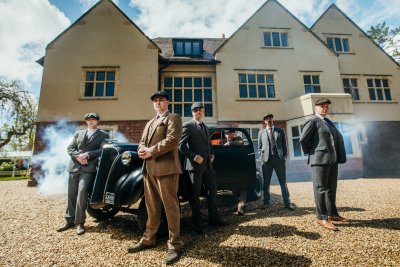 Wearing a trouser suit or a jumpsuit also looks very good for winter weddings. They keep you covered up for the winter and still have a feminine edge to them. A jumpsuit would be my personal choice if I was getting married in the winter.
Over the years, I have planned over 120 weddings and I have had many memorable moments. Of course, aside from the obvious, which is not wearing white to a wedding, being yourself is the most important thing.
Beckie Melvin is an award-winning wedding planner with over a decade of experience in planning weddings. She is based in Bedfordshire but plans weddings in the U.K. and in other destinations. You can find out more about her here.
All views expressed in this article are the author's own.
As told to Newsweek associate editor, Carine Harb.