'The Wire' Creator David Simon Promises to Write Letter of Apology for Killing Any of Your Favorite Characters—If You Get Out and Vote
Despite being the mastermind behind crime drama The Wire, it seems that David Simon has a soft spot for voters. The writer extraordinaire took to Twitter, encouraging all to get out and vote this election. To sweeten the deal, Simon offered a written letter, apologizing for killing off your favorite TV character.
"Desperate times, absurdist measures: If you voted Trump, or 3rd party, or sat out 2016 and are now willing to end vile misrule by voting for Biden, send a photo of you in voting line or your mail-in ballot and I'll send a written apology for killing any TV character," Simon wrote with the hashtag #HonorSystem.
"To be fair and to serve the mission, don't give me writer's cramp if you were a Clinton voter in 2016," he continued. "Let's deliver our thank-yous where they can most matter; notes sent to addresses in swing states will be especially solicitous."
Simon also joked that he is anticipating "a deluge of Stringer Bell-related requests from suburban women," the drug kingpin from The Wire played by Idris Elba.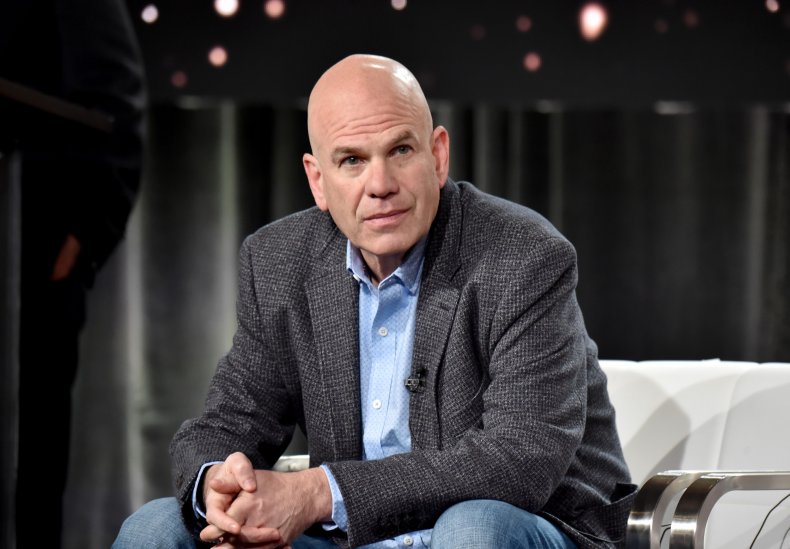 After Simon posted his proposal, he was greeted with many replying with pictures of them voting and of their mail-in ballots. He responded to them, asking fans to DM him with their snail mail address, which is a hopeful sign for anyone looking to get a letter from Simon.
Over 100 characters died throughout the course of the series, between onscreen and offscreen kills. Christopher Partlow (portrayed by Gbenga Akinnagbe) was responsible for 14 of them. Additionally, the episode with the most killings (racking up 14 deaths) was the second season's premiere episode, "Ebb Tide."
So, there are plenty of requests for fans to send to Simon, once they send him proof that they participated in this year's presidential election.
During a 2018 interview with Rolling Stone, Simon criticized the Republican Party for not standing up to President Donald Trump. "The Republican Party has shamed itself in so many fundamental ways that I don't quite know what to say about it," he said. "I used to be able to disagree with some of the core values of conservatism and still recognize it as being within the realm of a political argument."
"This seems to be so empty of principle and ethos that I don't know what you do if you're a Republican. Unless winning at all costs is a viable stance," Simon continued. "If you've got half a brain, you've got to be looking at what's going on and saying, 'This is untenable in the long run, for all of us.' You wouldn't want to see this on the left. What the Republicans did with the Supreme Court, you wouldn't want to see those tactics on either side. And yet here we are."
Simon's writing credits include The Plot Against America, The Deuce, The Corner and Homicide: Life on the Streets. He's won two Primetime Emmys for Outstanding Writing in The Corner, and along with an award from Writers' Guild of America for The Wire as Best Dramatic Series.