'The Wire' Star Michael K. Williams Found Dead at 54 In His Apartment
Star of The Wire and Boardwalk Empire Michael K. Williams was found dead in his New York City apartment Monday. He was 54 years old.
Police confirmed his death to Newsweek. His cause of death has not been publicly released.
"It is with deep sorrow that the family announces the passing of Emmy-nominated actor Michael Kenneth Williams," his longtime representative, Marianna Shafran, said in a statement. "They ask for your privacy while grieving this insurmountable loss."
Williams played numerous roles in HBO series and films. In a statement marking his death, the cable network wrote, "We are devastated to learn of the passing of Michael Kenneth Williams, a member of the HBO family for more than 20 years.
"While the world is aware of his immense talents as an artist, we knew Michael as a dear friend who was beloved by all who had the privilege to work with him," the statement said. "We send our deepest condolences to his family for this immeasurable loss."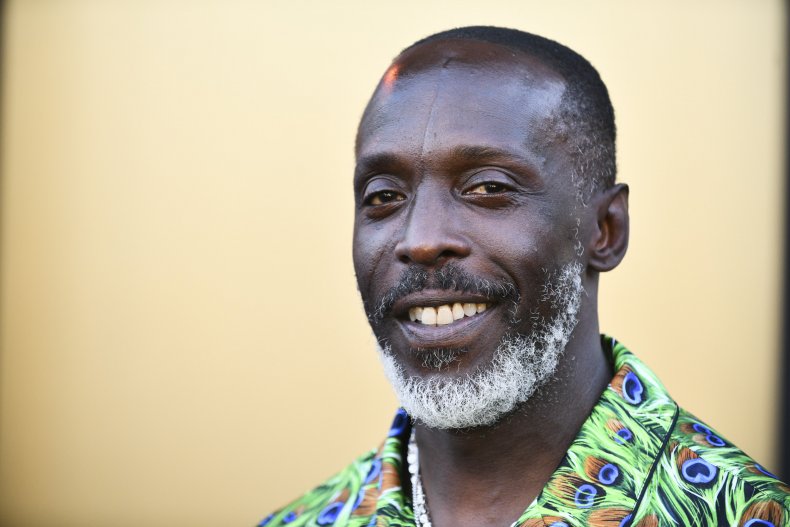 Williams was born in 1966 and grew up in the Brooklyn projects. In his young adulthood, he danced on-tour with musicians George Michael and Madonna. He then pursued acting with New York City's National Black Theatre.
The actor later guest-starred on episodes of The Sopranos, Alias and Boston Legal before landing his larger breakthrough roles. He went on to play Albert "Chalky" White, a powerful Black gangster, in the HBO 1920s drama series Boardwalk Empire, in addition to numerous supporting roles in various movies and TV shows.
However, Williams is perhaps best known for playing Omar Little, a gay street criminal in the HBO municipal drama The Wire. Little robbed drug dealers at gunpoint while evading hitmen and avenging his murdered lovers. However, Little also had a strong moral code, refusing to do drugs, spend lavishly, harm civilians or use swear words. The character's alternating toughness and tenderness challenged stereotypical portrayals of gay men on TV.
Williams said he identified with Little's role as a sensitive outcast, adding that regarded the role as a healing "alter ego." However, Williams also said that he developed a habit of using marijuana and cocaine while portraying the character. After the role ended, he said he personally "crumbled" and felt "clueless" about how to handle all the fame the character brought him, The Hollywood Reporter wrote.
Numerous TV critics praised the character as one of the series' finest. In 2008, then-Democratic Illinois Senator Barack Obama called The Wire his favorite television show and called Omar his favorite character.
"He's not my favorite person, but he's a fascinating character," Obama said. "He's the toughest, baddest guy on the show."
Williams also appeared in well-known movies such as 12 Years a Slave, Inherent Vice, Assassin's Creed, the 2016 Ghostbusters remake and the 2018 remake of the 1972 Blaxpolitation action film Superfly. Additionally, he starred in two yet-to-be released films, a drama entitled Surrounded and a thriller entitled 892.
He was nominated for Emmy awards for his performances in the cable series Lovecraft Country, When They See Us and The Night Of. He was also nominated for his role in the HBO TV film Bessie, a biopic about early 20th century bisexual blues singer Bessie Smith. He never won the award, despite his numerous nominations.
Last week, Williams signed on to play Doc Broadus, the trainer and mentor of renowned American boxer George Foreman in a Sony Pictures biopic of Foreman's life.