Wireless Festival Overcrowding Prompts AstroWorld Comparisons
Safety concerns at a U.K. festival over the weekend have prompted comparisons to the AstroWorld tragedy.
Police were called to London's Wireless Festival on July 10 amid reports that revelers were climbing over gates to avoid being "trampled."
One Twitter user shared footage showing overcrowding at the event which took place in Finsbury Park with the caption: "Awful scenes at #wireless #finsbury park today. People passing out and being trampled on, clearly no organization at all. Traumatised @WirelessFest."
Meanwhile, a TikToker called aaron.oi shared footage of overcrowding and said the "scenes at Wireless were absolutely crazy."
The video has amassed more than 3.2 million views at the time of writing.
Legions of other fans took to social media to share their safety concerns, with another tweeting: "wireless will never see me again? why did we nearly get trampled on."
The Metropolitan Police issued a statement on the situation, saying: "A small number of people tried to get through an entrance to Wireless Festival while others were queueing.
"As a result of this, security staff put in place a brief hold on people being admitted to the event to ensure the safe flow of people into the site. This caused a large crowd to form in the area around the site."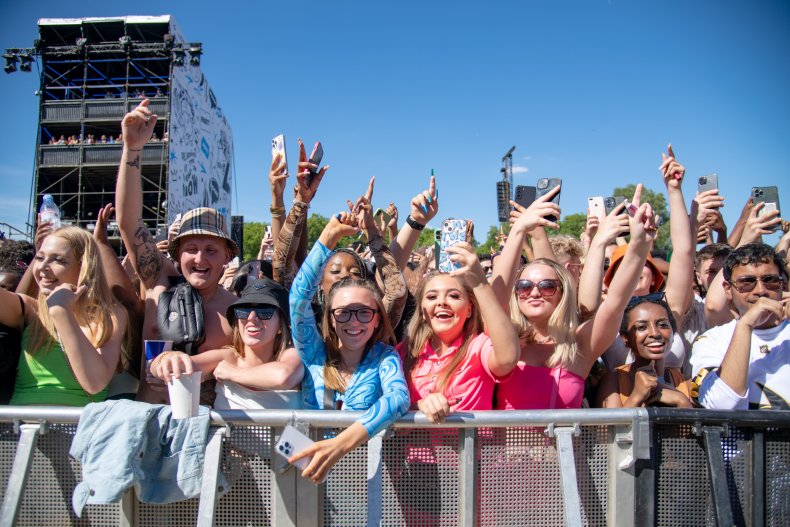 The statement continued: "Officers assisted security staff with managing the crowd to keep people safe.
"We continue to work closely with the event organizer and other partners to prevent further disruption and we thank people for attending for their patience, particularly in the hot weather."
The scenes have prompted comparisons to Texas festival, where 10 attendees died and hundreds more were left injured after a crowd surge led to a deadly stampede at Houston's NRG Park Stadium on November 5, 2021.
"Did we not learn anything from Astro world???" reads one TikTok comment.
While another added: "Reminds me of astro world."
On Twitter, one person tweeted: "Wireless is shaping up to be Astroworld part 2. PLEASE BE FKN SMART..."
While another tweet reads: "After seeing how this years wireless festival nearly turned into astroworld 2.0 I never want to go."
Newsweek has reached out to the Wireless organizers for comment.
In the months following the AstroWorld tragedy, headliner Travis Scott announced his new charity project that will focus on a number of community initiatives, including making things safer for future concertgoers.
"Over the past few months I've been taking the time and space to grieve, reflect, and do my part to heal my community," Scott announced on Instagram in March.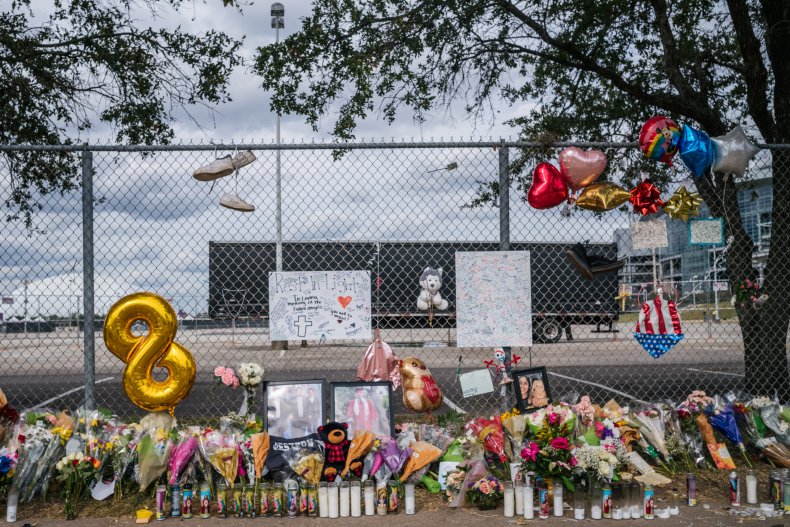 "Most importantly, I want to use my resources and platform moving forward towards actionable change. My team and I created Project HEAL to take much needed action towards supporting real solutions that make all events the safest spaces they can possibly be.
"I will always honor the victims of the Astroworld tragedy who remain in my heart forever. Giving back and creating opportunities for the youth is something I've always done and will continue to do as long as I have the chance."
He concluded: "This program will be a catalyst to real change and I can't wait to introduce the rest of the technology and ideas we've been working on."