Wisconsin Announces Gender-Neutral Birth Certificate Options for Parents
Wisconsin Gov. Tony Evers announced on Monday parents in his state will soon have gender-neutral options for identifying themselves on the birth certificates of their children.
Evers, along with the Wisconsin Department of Health Services (DHS), released a statement about the move, which will begin on July 1, 2021. The news release explained the birth forms used to generate birth certificates will include the new options "parent-parent" and "parent giving birth" in addition to the current "mother-father" choice for identifying parents.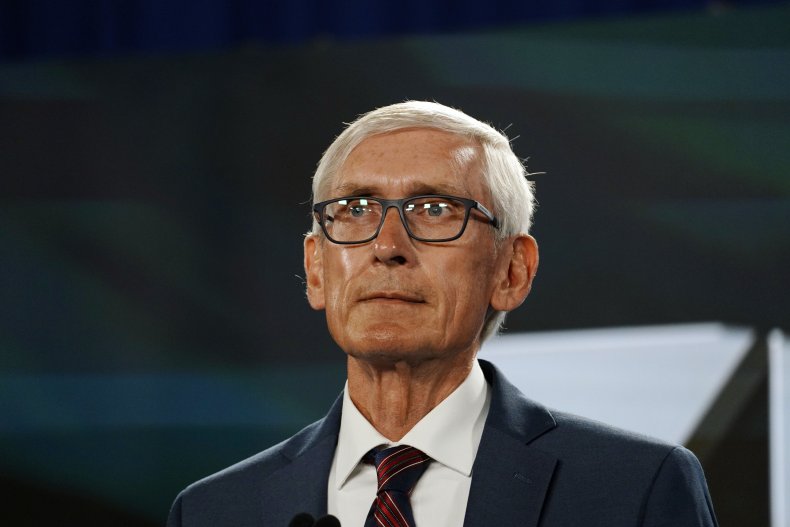 In the statement, Evers wrote: "This change reflects my and my administration's commitment to gender-neutral terminology and to recognizing that Wisconsin families are diverse and should be valued and respected. I am glad to see this change being made as we continue to update our state policies and procedures to better reflect the Wisconsinites we serve."
The governor also shared the news on his official Twitter account, while noting the change comes during LGBTQ+ Pride Month.
The release from the governor's office notes such "changes are consistent with other public-facing forms within Vital Records that use spouse-spouse and other gender-neutral language." Evers recently signed an executive order on June 1 that directed state agencies to include gender-neutral language in their external communications.
DHS Secretary-designee Karen Timberlake also shared a statement in Monday's news release. She said, "We are working hard to make Wisconsin a more inclusive, equitable, and just state and this update ensures our LGBTQ Wisconsinites are seen and heard when welcoming a child into the world."
"Updating our birth certificate forms is one important step on the long road to adopting gender-neutral language in all of our external documents," Timberlake added.
According to the Milwaukee Journal-Sentinel, Rep. Gae Magnafici, the Republican chairwoman of the Assembly Family Law committee, criticized the action by the Democratic governor. She called Evers' policy "something that even the best satire writers cannot imagine."
"As the Assembly chair of Family Law, a nurse, and a mom, I am insulted. I'm calling on Gov. Evers to stop downplaying womanhood, stop downplaying motherhood, and stop downplaying settled science," Magnafici was quoted as saying to the paper.
In addition to the birth forms including the gender-neutral phrase options, another change will be to make the forms available in Spanish and Hmong starting on July 1.
Anyone who wishes to change the gender identifier on their child's birth certificate can also do so after July 1. Individuals can contact the state's Vital Records Office by email or phone and request that the label on their or their child's existing birth certificate be amended.