High Winds, Storms Lead to 131-Car Crash in Wisconsin, Leaves One Dead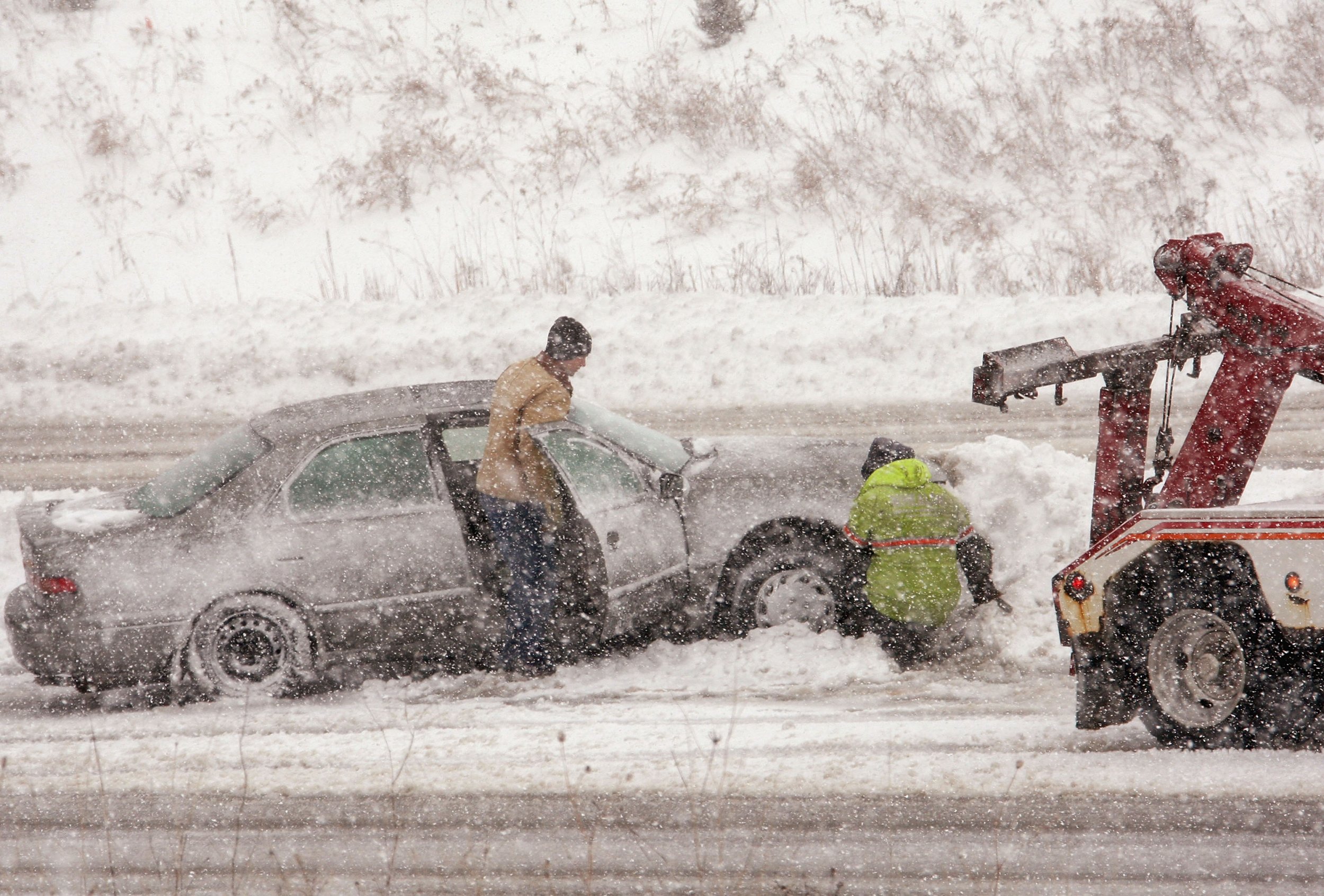 One person was killed and dozens treated for injuries after a 131-car crash in Wisconsin on Sunday.
Whiteout conditions led to the crash in Neenah, Wisconsin, a town that sits in the eastern part of the state next to Lake Winnebago, the Appleton Post-Crescent reported.
The "chain reaction crash" on Interstate 41 took place late Sunday morning. Winnebago County Sheriff's Department Chief Deputy Todd Christopherson said Sunday afternoon that 71 people were taken to hospitals for treatment, and 66 had been released.
"I've been in the law enforcement business—this is my 27th year," Christopherson said on Sunday. "On-scene, that was the worst condition I've ever seen."
The police department said in a press release that it would need time to determine the sequence of events.
On Monday morning, a patrol captain for the Winnebago County Sheriff's Office told Newsweek that there were no further updates on the conditions of those who remained in the hospital.
"As we are able verify details from each vehicle and involved individuals, we will begin releasing vehicles to their owners. The vast majority of the vehicles are a total loss and not drivable. This process will require much coordination and may take several days. Owners will be contacted once their vehicle is able to be released from impound," read the third press release published on Sunday.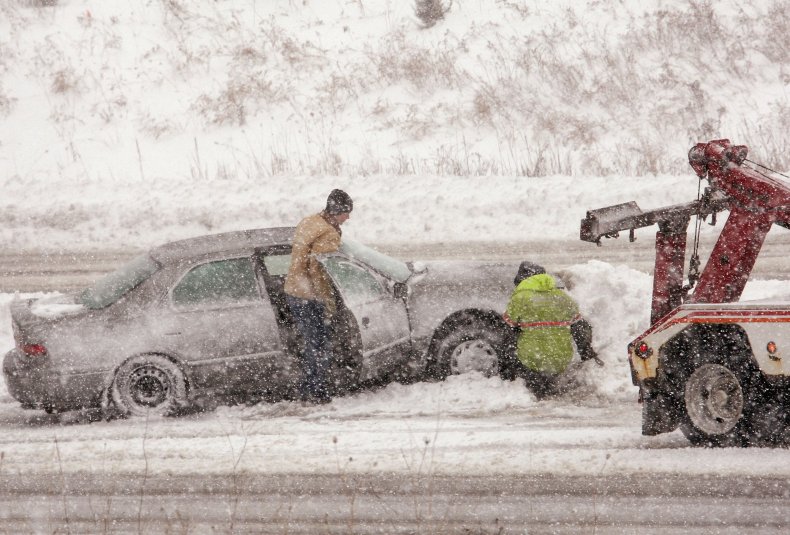 The crash came as severe weather spread across the state during the weekend. The Milwaukee Journal Sentinel reported that gale force winds, which reached up to 60 miles per hour at the Milwaukee airport, and blizzard conditions led to closed highways across the state.
County sheriffs in Wisconsin cautioned drivers against traveling on Sunday, and a hazardous weather outlook from the National Weather Service was in effect on Monday, warning of wind chills and, later in the week, snow.
The weekend weather followed weeks after Arctic air blasted across the U.S., bringing frigid temperatures to much of the country. Wisconsin and Michigan declared a state of emergency due to the plunging temperatures.
At least 12 people died during the recent cold spell, which brought temperatures in Chicago below zero for 52 hours. The chilly temperatures led the U.S. Postal Service to take the rare step of suspending service in Illinois, Indiana and Michigan.