Wisconsin College Outright Denies Claims It Banned 9/11 Memorial Posters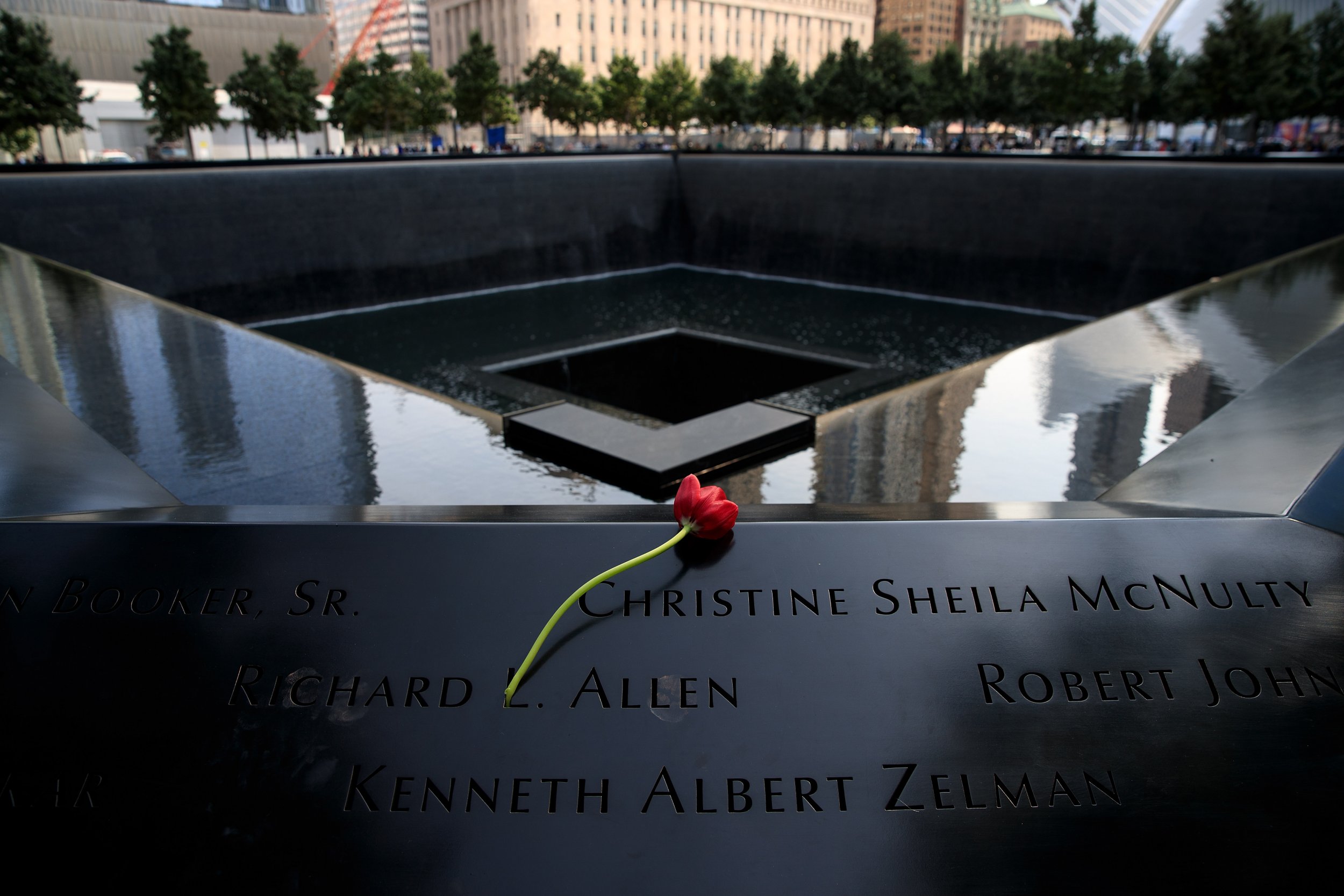 A Wisconsin college has outright denied claims it banned a group from posting a 9/11 memorial poster around campus because it would make Muslim students feel "singled out."
The Young America's Foundation (YAF) claimed that Ripon College told them they cannot distribute or hang flyers that commemorate 9/11 "or other victims of radical Islamist terrorism." In an article on the Young America's Foundation website, Spencer Brown wrote: "Ripon administrators will not allow the Ripon Young Americans for Freedom to hang the flyers."
But according to Ripon College, no ban has been put in place. "Ripon does not have a posting policy, and thus never requires prior approval for posting," communications vice president Melissa Anderson told Newsweek. "When these were posted last year, it led to a vigorous debate on campus, including counter postings."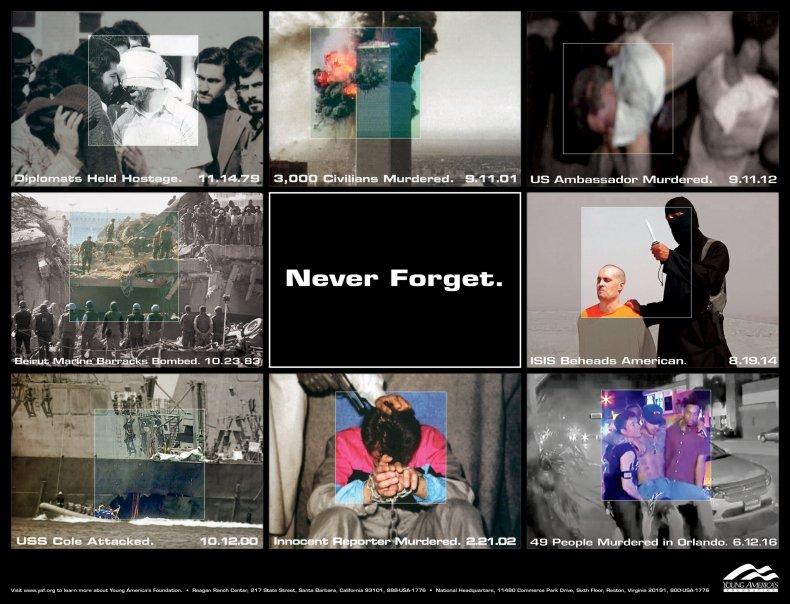 In response, Ripon College delegated its Bias Incident Team to investigate the issue. Anderson stressed it was not a disciplinary body. "It has no authority to require any sort of actions," she said. "Their only role is to investigate concerns and report finding to the appropriate vice-president for action. In this case, that report did not result in any action.
"The YAF group requested to meet with the Bias Team because YAF wanted to understand what concerns had been expressed by students—they were not called before any sort of hearing or disciplinary process. Nor were they required to meet; again, the meeting was requested by YAF."
The poster included eight pictures surrounding the words "Never Forget". The pictures included:
The World Trade Center on fire during the attack in 2001.
Journalist James Foley before he was beheaded by an ISIS soldier in 2014.
Reporter Daniel Pearl before being killed by Muslim terrorists in 2002.
The USS Cole before it was suicide bombed in 2000.
Americans being captured in Iran in 1979.
The murder of Christopher Stevens in 2012.
The aftermath of the Pulse nightclub shooting in Orlando in 2016.
The U.S. Marine barracks bombed in 1983.
YAF claimed it was told by adminstrators: "(The objections were) raised to the administration and the bias incident team about the environment that that (the poster) creates… That because of the focus, in this case relentlessly on one religious organization, one religious group, one religious identity—in associating that one religious identity with terrorist attacks which go back far before 9/11 and after 9/11— creates for some students here an environment which they feel like they are not able to learn."
Brown's article claims that YAF were told that aspects of the post had nothing to do with 9/11, such as Isis. "There is nothing that this poster, in particular, adds to the conversation about 9/11. Or about the politics of terrorism, or about national security or responses to it that couldn't be done easily and more constructively without it."
The Young America's Foundation said situations like this "prove the necessity" of groups like the 9/11: Never Forget Project. "The administrators' reliance on feelings rather than facts betrays their intention to cower from the truth rather than highlight the scourge of radical Islamist terror for what it is: evil," they said, according to the Washington Examiner.
"YAF's leadership in creating meaningful memorials on this important date in our nation's history ensures that the rising generation remembers the 2,977 innocent lives lost."
YAF has not yet hung any posters. YAF did not immediately respond to a request for comment.WISCONSIN COLLEGE BANS 9/11 MEMORIAL POSTERS SAYING THEY ARE BIASED AGAINST MUSLIMS
The story has been updated to reflect comments from Ripon College. It was originally published with the headline Wisconsin College Bans 9/11 Memorial Posters Saying They Are Biased Against Muslims.