Democrat State Senate Leader Says People Who Reject Higher Taxes Are 'Not Smart'
The Democratic leader of the Wisconsin Senate prompted a stern response from the GOP Speaker of the state's lower house for saying people who did not back an increase in sales tax to fund local services were "not smart."
State senator Janet Bewley later said she had used a "poor choice of words" during a virtual panel for the Wisconsin Counties Association.
Bewley, the state Senate's minority leader, had been arguing in favor of a proposal from Governor Tony Evers, also a Democrat, to let counties and some municipalities raise the sales tax, if this is approved via a referendum.
Wisconsin's sales tax is 5 percent but most counties have used a legal process to increase that to 5.5 percent. Evers' plan would let counties hold a referendum on whether it should be raised by an additional 0.5 percentage points, the Capital Times reported.
During the event, Bewley argued for an increase in revenue-raising capabilities to help pay for COVID expenses and essential services. She described how Ashland County could not find ambulance providers because of its lack of funds, according to the Milwaukee Journal Sentinel.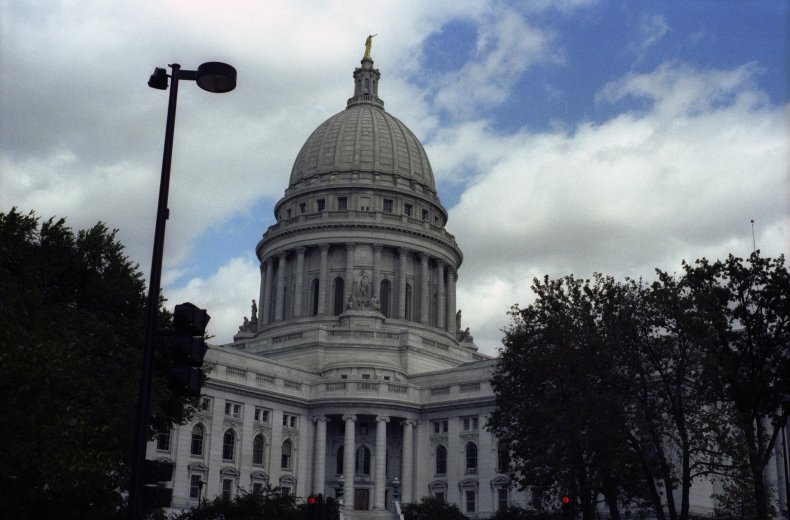 Robin Vos, Speaker of the Wisconsin State Assembly, asked if officials had tried to address the shortfall by raising money through higher property taxes, but Bewley said voters would reject such an idea.
"So, if the voters turn it down, doesn't that mean they don't support what you're advocating for?" Vos asked, prompting Bewley to reply: "Perhaps that means that they're not smart, you know?
Vos then asked the senator, "Do you want to rethink that?" adding: "You just basically said all constituents are dumb who disagree with you."
The comments were made last week but came to light on Wednesday. Bewley issued a statement saying she had been "responding sarcastically" to an earlier comment Vos had made about voters being "smart enough" to vote in a certain way.
"What I should have said, is that the voters of Walworth County are not smarter than the voters in my district, and that there's no good way to deal with a system that forces people to go to referendum in order to pay for essential services," Bewley said in the statement.
"It has nothing to do with being smart, it has everything to do with the Republican-controlled legislature starving local governments of the resources they need to protect their communities.
"I hope that we can focus on the serious issues that were discussed during the taping of this roundtable, and not on my failed attempt at sarcasm, and poor choice of words."
Newsweek has contacted the Democratic Party of Wisconsin for comment.
During the debate, Vos and state Senate Majority Leader Devin LeMahieu described the sales tax plan as "dead on arrival," adding that it was "never going to happen," The Capital Times reported.