Wisconsin Department of Justice Says 'Making a Murderer' Confession Contradicts Past Statement
The Wisconsin Department of Justice (DOJ) is investigating a new confession connected to the murder of Teresa Halbach but is not certain it is valid.
A comment from authorities claimed Joseph Evans Jr. previously gave contradicting information to his now-statement that he committed the crime publicized in the Netflix series Making A Murderer.
The Wisconsin DOJ issued a statement to Fox 11 News in Green Bay: "The Wisconsin Department of Justice has received the new information related to the case. DOJ takes all credible reports seriously, but it's important to note that this new information directly contradicts information previously provided by the same individual."
Evans Jr. is currently in prison for murder not connected to Halbach's death. Two men, Steven Avery and Brendan Dassey, are in prison for killing Halbach. Both claimed they are innocent.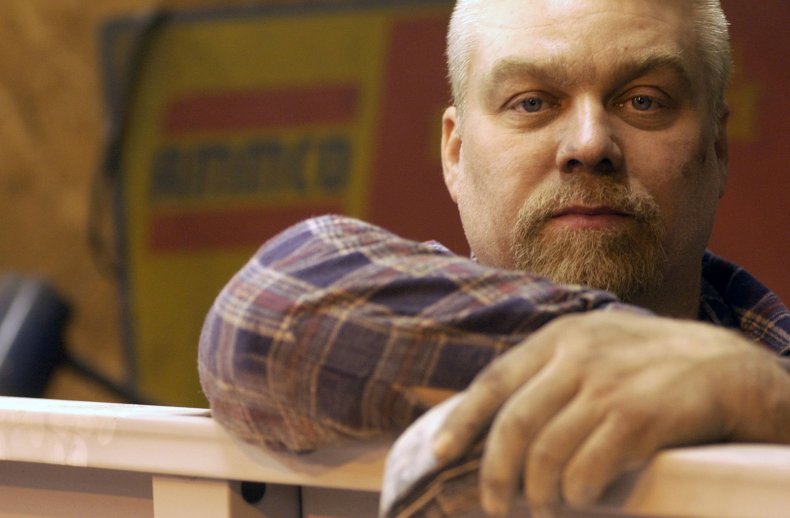 The new confession comes just weeks after Avery's lawyer, Kathleen Zellner, announced a private donor had set up a $100,000 reward for anyone with new information on Halbach's death. The amount will only be given to someone whose information leads to a new conviction.
Evans Jr. could benefit from the funding, it seems, as he sent a bank deposit slip with his written confession to Zellner's office. Zellner shared a photo of the slip on Twitter Tuesday.
Zellner told Newsweek it is likely the reward was Evans Jr.'s motivator. She also said Evans Jr.'s past connection to the Avery case was negative for the man currently seeking a new trial. "I think the Evans confession has been totally discredited by those who really know the case," she explained. "I do think his motives are very transparent, he is simply after the reward money. The only fortuitous thing for Mr. Avery out of all of this is that Evans has managed to discredit his 2016 snitch statement against Avery."
Evans Jr.'s confession was first reported by Newsweek on Monday. The inmate made the revelation to filmmaker Shawn Rech and the crew of the upcoming documentary series Convicting A Murderer during filming.
Rech told Newsweek the confession would be given to law enforcement. "We haven't confirmed the legitimacy of the confession, but seeing as it was given by a notable convicted murderer from Wisconsin, we feel responsible to deliver any and all possible evidence to law enforcement and legal teams," he said. "Having been in production for 20 months, we've uncovered an unfathomable amount of information and evidence that is leading us to the truth. Our investigation does not end here."