Wisconsin Father Dies After Lightning Strikes Tree and Branch Falls on His Tent
A Wisconsin man died while on a hunting trip, after lightning struck a tree and caused a branch to fall on his tent.
Chris Perow of New Berlin died instantly during the accident in Idaho on Wednesday, September 18, according to a GoFundMe Page set up to raise money from a memorial and to support his family. Perow was with his brother-in-law at the time.
The 33-year-old left behind his wife Lauren Perow, whom he married last June, and their two sons Hunter and Everett.
Police told Q13 Fox the lightning caused the branch to fall from the tree as Perow slept.
"There was no suffering," his GoFundMe page stated.
Perow's owned his own business: Perow Concrete and Landscaping, but didn't have life insurance, according to Fox 6 Now. So far, the GoFundMe page has raised $24,403.
"What has happened is beyond comprehension and the family are all still in shock," the GoFundMe page read.
"Lauren is struggling to cope with the loss of her best friend and husband."
Lauren thanked those who donated to the fundraiser, writing on the website: "I will never be able to express how much each and every prayer, kind words, shared memories of Chris, and every dollar of support mean to me and my family.
"The outpouring of support during this horrific time have been above and beyond what I could have ever imagined, and I thank everyone from the bottom of my heart."
Lauren told Fox 6 News: "Chris was the most amazing husband and the most amazing father to our two little boys. Our time together as a family has been cut far too short and our world is completely shattered."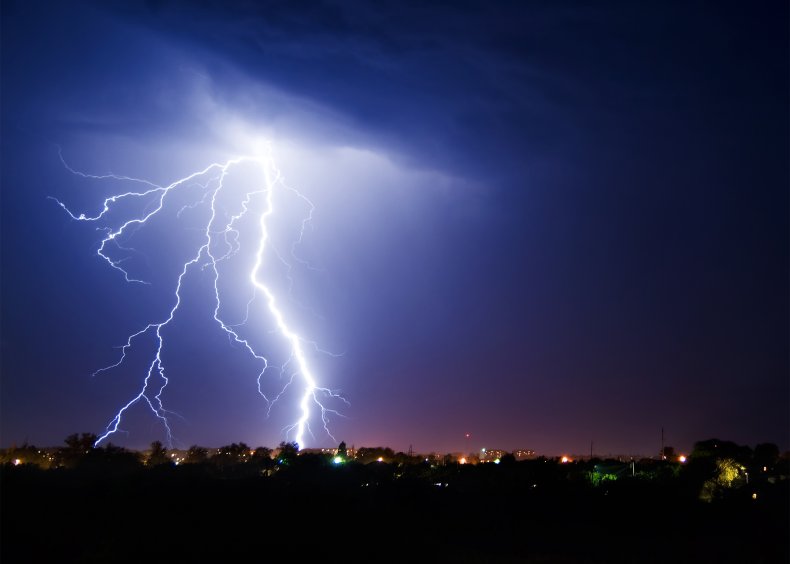 Friend Lee Mostowik asked Perow to join his soccer team a few years ago. That's where Lauren and Chris met.
Mostowik told Q13 Fox the pair had "an instant bond."
"You could tell. I think Chris fell for her right away," he said.
Paying tribute to his friend, Mostowik said: "Chris was always the one that would be there for you.
"You could call him up and he'd be like, 'What do you need?' We're trying to get through this together."
Of the hunting trip, Mostowik said: "It's tough to think about. It's been rough, he was excited to go and spend some time out there."
A memorial for the business owner and father will be held on Saturday September 28th in New Berlin, Wisconsin.
After the service, his loved ones will gather to share stories about his life, according to the GoFundMe page.