Wisconsin Father Accidentally Shoots 4-year-old Daughter and Himself
Update (10/22/19) - 10:50 a.m. ET: An investigation by Milwaukee Police Department has revealed a father accidentally shot himself and his daughter, after the authorities initially said the 4-year-old fired at herself and her parent.
The case will be referred to the Milwaukee County District Attorney's Office in the coming days, according to police.
Original report: A child in Wisconsin has accidentally shot herself and her father, according to police.
The 4-year-old found her father's handgun at a property in Milwaukee, on the 3600 block of South 61st Street, and fired it around 10:15 a.m. on Sunday, Milwaukee Police Department told Newsweek. Neither the father nor the child have been named.
The girl and her 33-year-old father received hospital treatment, but didn't sustain life threatening injuries and are expected to recover. The father was arrested after lying about the details of the shooting, and prosecutors are due to decide whether to press charges, according to police.
Local residents expressed their dismay at the incident.
Christina Williams, who lives nearby, told CBS58: "I think it's sad because first of all, if you're going to have a gun, OK sure, fine whatever. But you should have the proper storage container for it, like a lock box or some sort of something for it for the safety of yourself and your children."
Deborah Rodriguez, also a local resident, said she found the shooting which happened near a local school "really disheartening." She told CBS58: "It's really sad considering that we do have students that come in and out. It is a fairly safe and quiet neighborhood, so to hear that our children are being affected by the gun violence in our city. So as a school counselor, as a parent, it truly just tugs at my heart."
Lisa Klindt Simpson of Safe Kids Southeast Wisconsin, a non-profit organization which aims to reduce childhood injuries, offered advice to adults on how to keep children safe if there is a gun in the household.
She told Newsweek: "All firearms should be stored in a locked location, unloaded, and out of the reach and sight of children. Additionally, ammunition should be stored in a separate locked location and all keys and combinations should be kept hidden.
"When a gun is not being stored in a lock box, it should be in an adult's immediate control at all times. Never leave firearms on a nightstand, table or other place where a child can easily gain access to it. Lastly, all firearms should be equipped with effective, child-resistant gun locks."
She also urged gun owners to speak to their children about safety measures, and highlighted that around one third of households with children aged 17 or under have a firearm in the home.
Klindt Simpson said: "Whether you have a gun in your home or not, talking with your kids openly and teaching them what to do if they encounter a gun, can help prevent injuries and death. Teach your kids never to touch a gun and to immediately tell an adult if they see one.
"Explain how guns on television or a video game are different from a gun in real life. Also be sure to talk to extended family members and parents of your kids' friends to make sure they also practice safe gun storage practices. With safety steps, unintentional injuries from guns are preventable."
Milwaukee Police Department told Newsweek the investigation is ongoing, and it will not be releasing any additional information at this time.
In the U.S., eight children per day are killed by guns, as firearms are the second biggest cause of death among young people after car crashes.
The latest available figures from 2016 show 20,360 children and teens died in the U.S. that year, according to research published in the New England Journal of Medicine.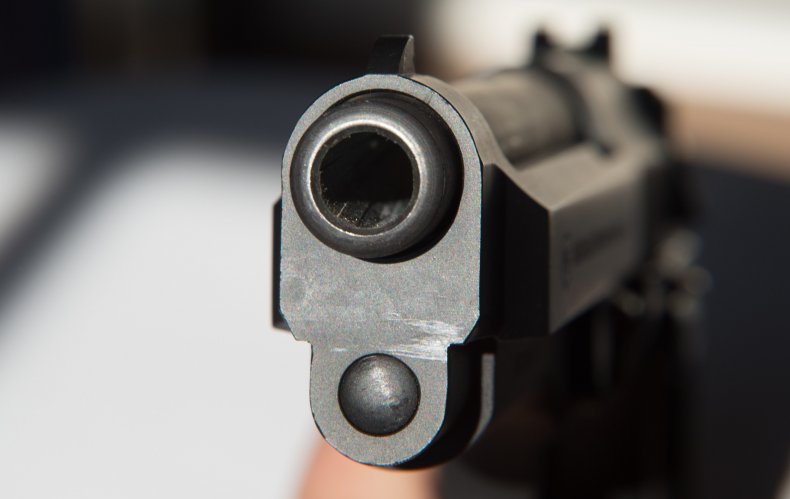 This article has been updated with comment from Lisa Klindt Simpson. This article was updated with comment from Milwaukee Police Department.