Wisconsin Republicans on Monday introduced legislation which would force the state's incarcerated prison population to pay restitution with any money they might receive from President Joe Biden's $1.9 trillion stimulus relief package.
State Representative Joe Sanfelippo, one of the Republicans who introduced the legislation, said the proposed bill is part of a wider move to curb "wasteful" spending included in the relief package. The GOP lawmaker issued a statement to the Associated Press Monday deriding Biden's "irresponsible stimulus package which sends stimulus checks to imprisoned murderers, rapists, and child molesters." Wisconsin GOP state senator Julian Bradley, who has promoted several "defend police" campaigns alongside Sanfelippo and co-sponsored the restitution bill, described it as a "common sense" piece of legislation.
"So, Rep. Sanfelippo and I are taking action to ensure the victims of these heinous crimes are paid restitution before criminals sitting in prison can profit," Bradley said in an email to the AP Monday.
Despite the GOP efforts to reduce the prisoners' potential relief payments, several inmates in the vastly overcrowded state corrections facilities say they were not aptly protected from the virus. An investigative local report revealed prisoners saying COVID-19 "ran rampant" systemwide, infecting at least 10,873 inmates and 2,500 staff members during the pandemic.
"When you bear that all in mind, being in prison really denies many prisoners the protections we as individuals outside in the 'real world' are afforded," WUWM-TV's investigative report found of pandemic conditions inside state prisons. "There's a huge concern that there would be retaliation if they requested more protection."
Newsweek reached out to the Wisconsin state Department of Corrections Monday afternoon for additional remarks on how COVID-19 has affected the inmates. Wisconsin Republicans are simultaneously promoting legislation that would largely decriminalize marijuana usage and possession.
For more reporting from the Associated Press, see below.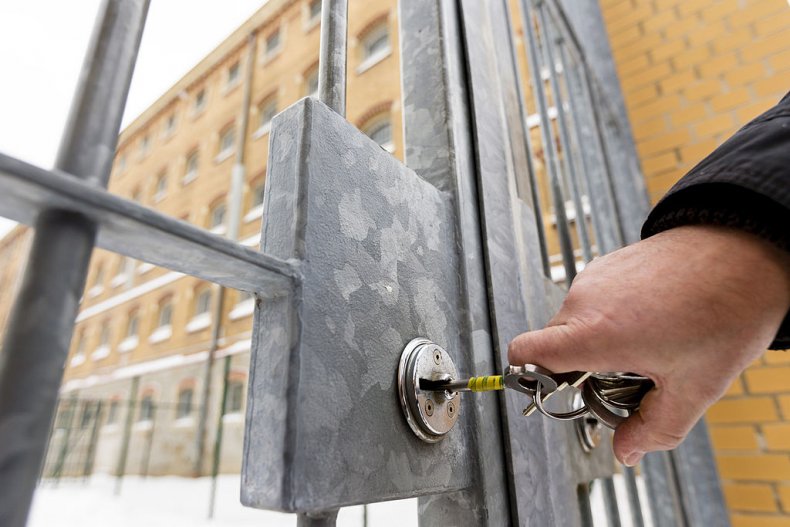 President Joe Biden signed a $1.9 trillion stimulus package last week that includes $1,400 checks for Americans at qualifying income levels. Democrats rejected a Republican amendment to the package that would have prohibited prisoners from receiving checks.
Under Wisconsin state Sen. Julian Bradley and Rep. Joe Sanfelippo's bill, any federal COVID recovery money sent to someone incarcerated in the state would have to go toward any restitution the prisoner owes.
A federal judge in September ruled that incarcerated people were eligible to receive stimulus checks from the federal CARES Act. Bradley called the bill "a common sense proposal" in an email to The Associated Press.