Wisconsin Inmate Makes a Run for it, Escapes From Jail While Taking Out the Trash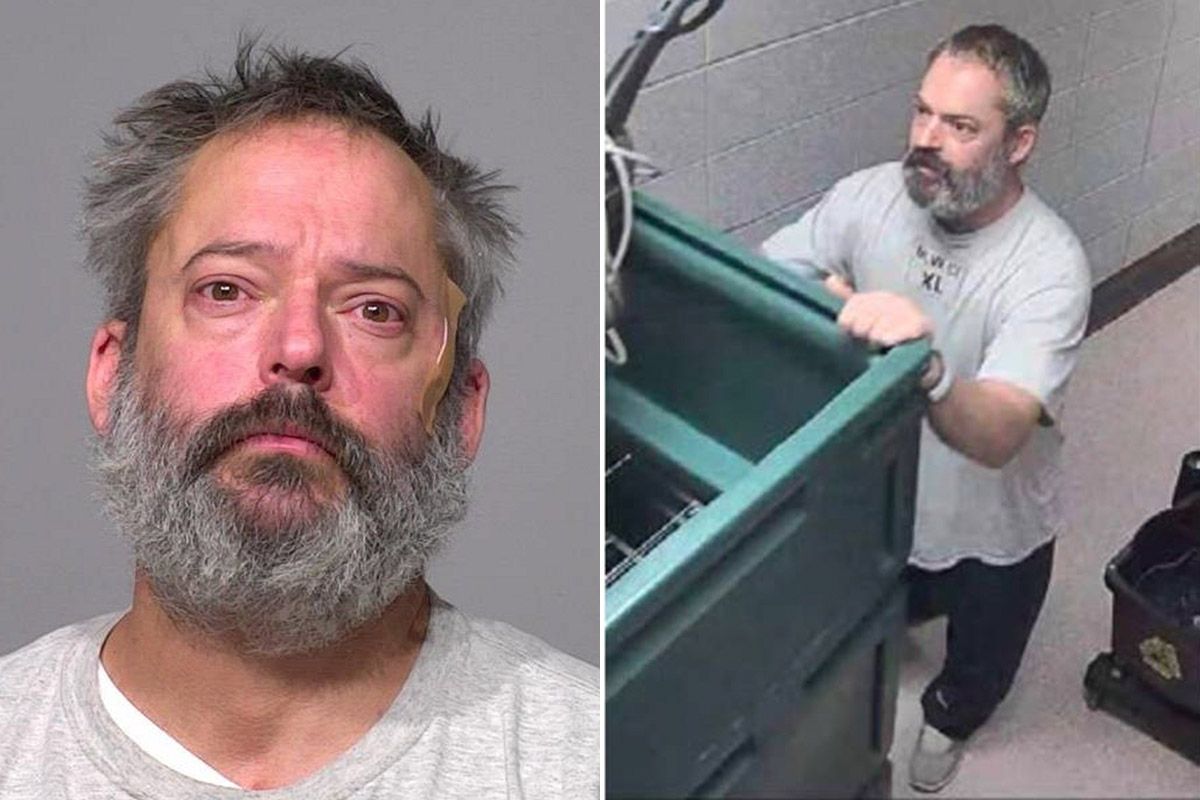 An inmate in Wisconsin has been captured after he escaped from jail by taking out the trash.
Douglas Slock II, who was being held at Milwaukee County Jail, was asked to take out the trash as part of an assignment at 4:50am on Wednesday, according to police.
Milwaukee County Sheriff's Office stated Slock ran from the dock of the jail where a correctional officer was overseeing the 45 year old and fellow inmates.
After he escaped, the U.S. Marshals Task Force and Milwaukee County Sheriff's Office launched a search operation to track him down. The MacArthur Square parking lot was closed as the search unfolded, before reopening at 7:00am.
Slock was at large in temperatures as low as 27F in the area for over a day. Officials found him in a residence in Cudahy at 9:15am on Thursday, around seven miles away from Milwaukee County Jail.
The inmate, from the village of Greendale, Wisconsin, has been in custody since September 30 over his fifth drink-driving Operating While Intoxicated, and is facing prior charges of burglary and bail jumping.
Officials have launched an investigation into Slock's escape, and Sheriff Richard Schmidt suspended the correctional officer overseeing the inmate.
Max Willamson, who lives next door the property where police officers apprehended Slock, told Fox 6: "I'm glad they caught him."
Residents of the area expressed shock to Fox 6 that their generally calm neighborhood found itself at the center of a manhunt.
Erin Daleccio, who lives nearby the property, told Fox 6: "He chose this neighborhood I'm not sure why."
He said the neighborhood is "very safe, very quiet."
Slock was charged with disorderly conduct earlier in the year, after his roommate requested "money in order to pay a drug debt," Fox 6 reported. And in May, he was charged with burglary after he allegedly stole a roll of wire and a paint sprayer from the Village in the Park apartments, Greendale . He committed his first OWI in 1998 in Tennessee, and again in 2015, 2011 and 2005 in Milwaukee.
During the alleged incident in September, Slock was driving at 60mph in a 35mph area. Officers found beer in a bag in the front seat of his vehicle.