Wisconsin Joins List of States Deploying National Guard Units on Election Day
Members of the Wisconsin National Guard will be assisting state election officials during Tuesday's U.S. presidential election, Wisconsin Governor Tony Evers's office announced on Thursday.
Some law enforcement officials have expressed concerns that some forms of unrest could surround the election between President Donald Trump and Democratic Presidential nominee Joe Biden. While some National Guard units are preparing for demonstrations, others will be focused on maintaining cybersecurity and ensuring that the voting process goes smoothly.
In a press release sent to Newsweek on Thursday, Wisconsin Governor Tony Evers's office said roughly 400 members of the state's National Guard would function as poll workers. Wisconsin has suffered a shortage of election workers, many of whom are senior citizens, because of the COVID-19 pandemic.
"As Wisconsin faces an urgent crisis with more than 200,000 positive cases of COVID-19 across the state," Evers said, "the help of the Guard will be needed to ensure that election day goes smoothly and that voters and election officials alike have the assistance they need."
National Guard members in Kentucky are also expected to be utilized at polling places as support for election officials.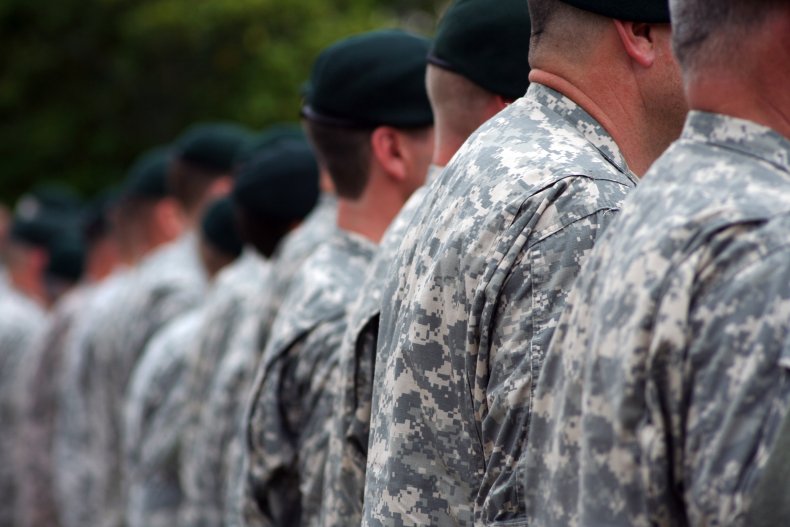 Cybersecurity specialists are also expected to be on guard against the hacking of computerized election systems in some states, including Colorado. In October, Colorado Governor Jared Polis issued an executive order calling for 10 members of the Colorado National Guard Defensive Cyber Operations Element to prevent voters' personal information from being compromised by "cyber actors."
Delaware will also utilize 20 members of the state's Cyberspace Operations Squadron to assist Delaware officials in developing plans to protect against election database hacking, according to an October executive order from Governor John Carney.
Illinois, Pennsylvania, Tennessee and Washington state are also expected to use National Guard members to bolster security around their election systems.
In the event of civil unrest, Alabama's National Guard is expected to provide units to the U.S. eastern region. In a statement published Tuesday by Military Times, the Alabama National Guard said that members chosen for that duty will "work in cooperation with local law enforcement in a supporting role."
In Texas, National Guard troops are expected to be sent to Austin, Dallas, Fort Worth, Houston and San Antonio before Election Day. During a Wednesday news conference, Texas Governor Greg Abbott said during a Wednesday event that the Texas National Guard were being deployed "in the event that there are any protests after the elections are concluded, that we will have adequate personnel in place to make sure that we will be able to address any protest that could turn into riots." Abbott declined to reveal the number of troops being sent throughout the state.
A final tally of votes may not be obtained until days after the election has officially concluded. On Wednesday, the U.S. Supreme Court allowed both North Carolina and Pennsylvania to count mail-in ballots received after Election Day. Pennsylvania election officials will be permitted to include absentee ballots received by November 6. North Carolina received a 9-day extension to its mail-in ballot deadline.