Wisconsin Lawmakers Ask Feds to Investigate Man's Death at Israeli Checkpoint
Two Wisconsin lawmakers are asking for an investigation into the death of a Palestinian American who lived in Milwaukee for years but died after Israeli troops stopped him on January 12 at a West Bank checkpoint.
The Israeli military said that Omar Assad, 78, was detained during a routine check, during which the military said he resisted and refused to cooperate, according to The New York Times. An autopsy conducted by Palestinian Authority doctors found he died of a heart attack brought on by stress due to injuries, including bruises on his head and redness on his wrists where he was allegedly bound.
Other individuals who were also detained at the checkpoint told Assad's family members that soldiers dragged him from a car, threw him to the ground and zip-tied his hands and feet together, according to the Associated Press.
One witness told The New York Times that the soldiers abandoned him when they discovered his condition, without giving him any medical attention. Israeli troops maintain that Assad was released alive after the check.
In a letter to U.S. Secretary of State Antony Blinken, U.S. Senator Tammy Baldwin and Representative Gwen Moore asked for an investigation into Assad's death to determine if the soldiers involved used equipment that had been provided via U.S. aid, the AP reported.
"We strongly support human rights and the rule of law as the foundation of United States foreign policy," Baldwin and Moore wrote in their letter, quoted by the AP. "As a Palestinian American, Mr. Assad deserves the full protections afforded U.S. citizens living abroad, and his family deserves answers."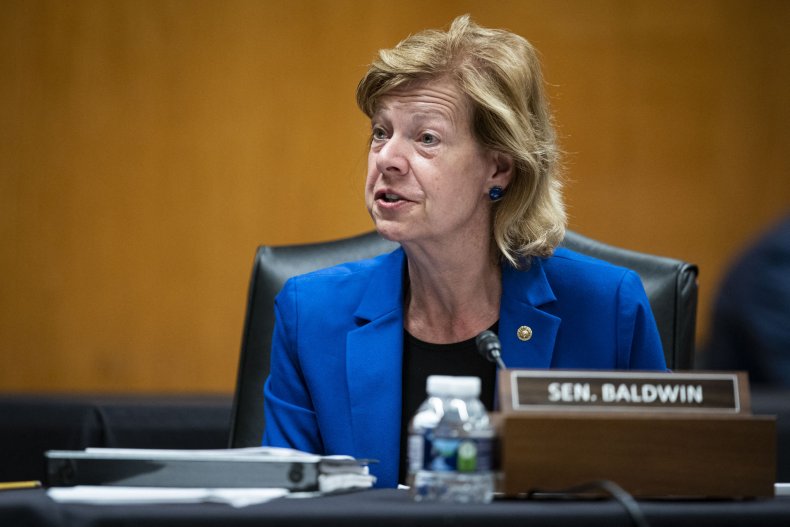 U.S. State Department spokesman Ned Price said to the Milwaukee Journal Sentinel that officials are seeking clarification from the Israeli government. The Israeli Defense Forces are conducting their own investigation into Assad's death.
Hala Hamad, one of Assad's daughters, called the State Department's response "grossly inadequate," the Journal Sentinel added.
Assad was born in the West Bank village of Jiljilya but lived in the United States for nearly 40 years. His nephew, Assad Assad, told the AP that his uncle and aunt moved to Milwaukee in 1974 and opened up convenience stores and a restaurant. However, they returned to Jiljilya in 2009.
According to Hane Assad, his father was weak and walked with a cane, insinuating that Assad could not have resisted the soldiers. Hane Assad also told the AP his father always did what soldiers asked, citing a time when he was detained for four hours going to his grandmother's funeral.
"Every time we got stopped, Dad would say, 'Whatever they ask for, give it to them. Just be calm.' Plenty of times we got pulled over, and I never saw him fight," Hane Assad said to the AP.
Lieutenant Colonel Amnon Shefler, an Israeli military spokesman, said Assad's death is under investigation, according to the AP. If any indication of wrongdoing is found, Shefler said action will be taken.
The Israeli rights group B'Tselem said Israel rarely prosecutes soldiers who harm Palestinians, according to the Times.