Wisconsin Mother Shot Dead in Front of Son by Road Rage Driver After Driving Lesson Crash
A mother teaching her teenage son to drive was reportedly shot dead during a road rage incident in Wisconsin.
According to WISN, the victim in the Milwaukee incident was Tracey Smith, 46, a sergeant with the state's Department of Corrections.
She was giving her 17-year-old son a driving lesson when another driver hit their vehicle. While confronting the driver, Smith was shot.
"I don't know what to say, but I know one thing, the way my daughter lost her life. it wasn't right. It ain't right," Ollie Luckett, Smith's father, told the station.
Milwaukee Police Department said in a statement on Twitter that it is investigating a homicide that occurred at around 5.15 p.m. last Friday at N. 51st Boulevard and W. Capitol Drive.
"This stemmed from a minor accident that occurred. The passenger of the vehicle that was hit got out and confronted the driver of the striking vehicle," police said.
"Words were exchanged and the driving of the striking vehicle pulled out a firearm and shot the passenger, who is a 46-year-old female.
"The suspect fled the scene and witnesses drove the victim to a local hospital.
"Life-saving measures were done upon her arrival, however, she passed away. A suspect has been arrested in connection to this incident."
No further information about the victim or suspect was released.
Milwaukee Police Department told Newsweek the suspect's name will be released when he is charged.
"The Department of Corrections family is mourning the tragic death of Sergeant Tracey Smith, who passed away from a senseless act of violence on Friday," said Department of Corrections Secretary-designee Kevin A. Carr in a statement.
"Sgt. Smith courageously served Wisconsin communities for 23 years as a member of the DOC, and her contributions to the Milwaukee Secure Detention Facility (MSDF) will be felt long after her passing.
"Today, I want to express my sincere condolences and stand in solidarity with Sgt. Smith's family, friends and co-workers."
"That was a real weak man move to sit there and shoot a lady in front of her son," Sherri Luckett, Smith's younger sister, told TMJ4, adding that their grieving father is also battling cancer.
"What was she supposed to do? Sit there in the car hoping he fled the scene?"
Cheryl Brown described her cousin Smith as the "life of the party."
"You're the one that caused the accident but then you're mad and you take her life and then you just drive away like it was nothing," Brown told CBS 58.
"Like what kid has to see someone take his mom's life and then you have to be the one to take them to the hospital?
"Her boys have to continue through life with their mother not there and then her son that was there, that's going to affect him for the rest of his life, like he's never going to be the same."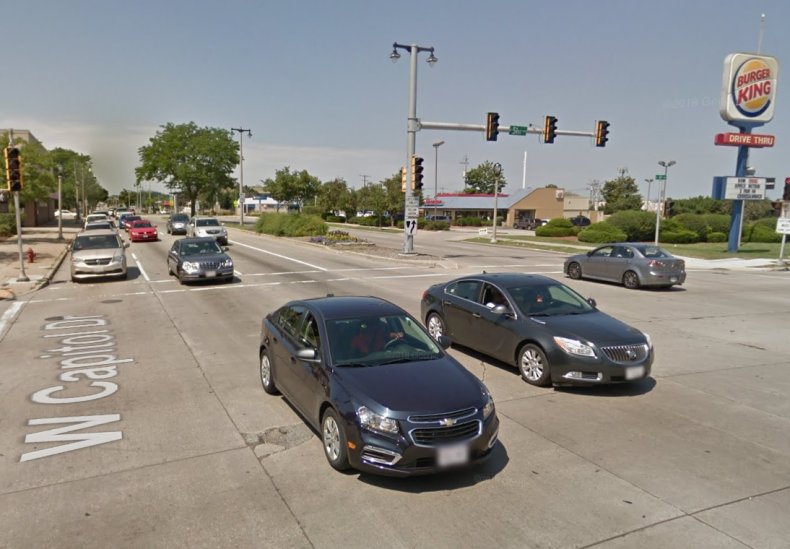 This article was updated with comments by the police department and the DOC.