A Most Wisconsin Crime: Second Stolen Parmesan Cheese Shipment Recovered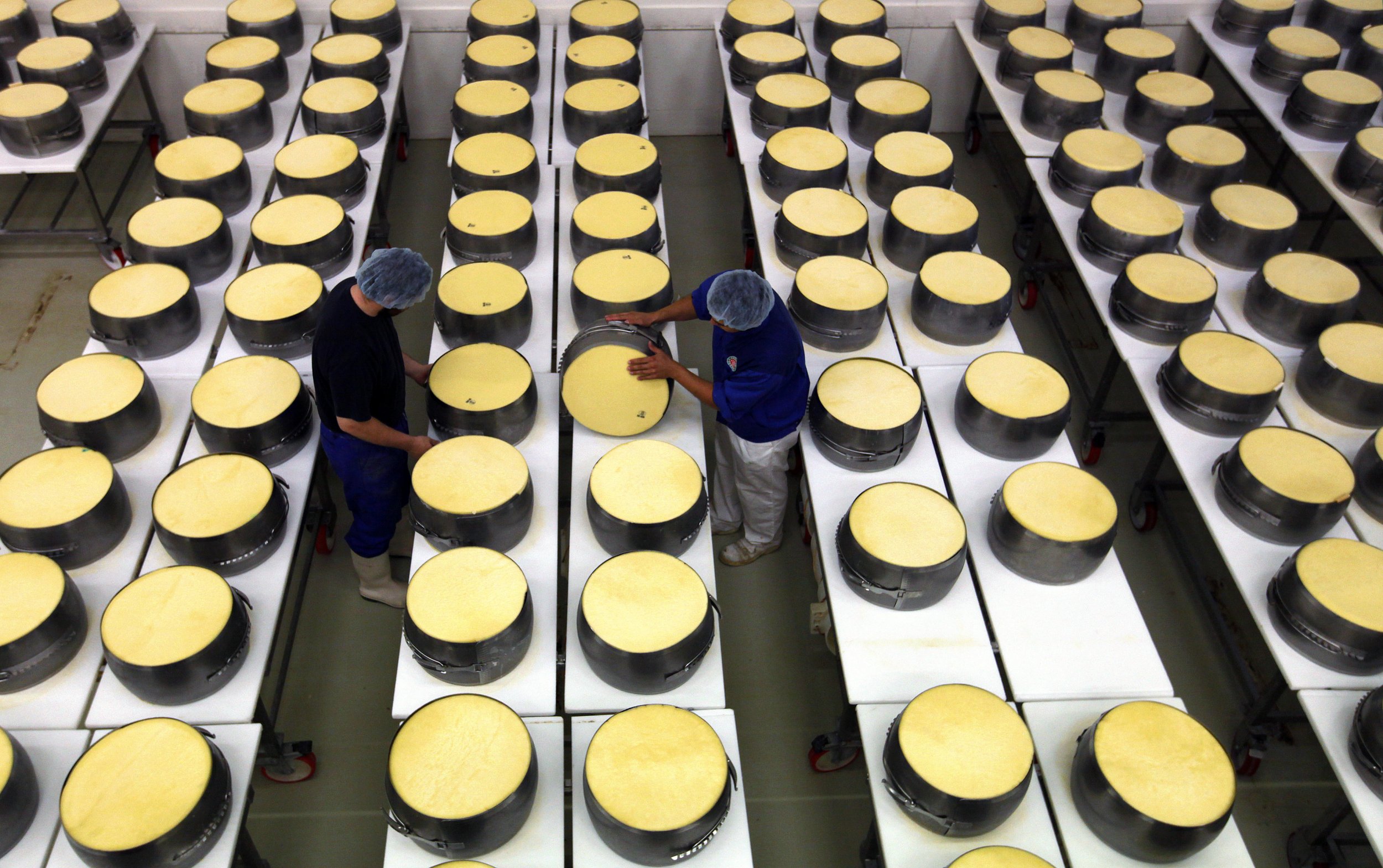 It's been a busy week for both cheese thieves and Wisconsin police, as another batch of cheese worth thousands of dollars has been recovered by authorities.
Marshfield Police Lieutenant Darren Larson said on Thursday night that 41,000 pounds (20.5 tons) of parmesan cheese worth $90,000 was recovered after it was stolen from a distributor in the northern Wisconsin city on January 15, the Associated Press reports. The cheese was stolen from a WOW Logistics storage facility in Marshfield and was recovered 107 miles east of there, in Grand Chute, after police received a tip on Thursday morning.
The parmesan cheese was found unharmed and intact in a Grand Chute warehouse, police said. It's believed the intended destination of the cheese was Elgin, Illinois, but police have not been able to find the semi trailer that spirited away the shipment. No one is in custody, although police are following some leads, said Larson.
"This is a large quantity of cheese," Larson said on Thursday. "It's being held at a facility currently until we can make some determination as to what the next logical step would be, whether that's to return it to the original owners, we're still working through that."
The recovery comes days after a separate parmesan cheese shipment worth $70,000 was stolen from Germantown, in southeast Wisconsin, on January 22. According to the Germantown Police Facebook page, one of its Facebook followers tracked down the trailer that carried the stolen cheese, but it was empty when they found it. Police recovered the cheese in Milwaukee on January 25. They have not said whether the two cases are connected.
"All of the cheese was recovered. I believe that the intention was to sell the cheese. Right now, we're exploring all investigative options," Lieutenant James Theep of the Germantown Police Department said of the Germantown heist.
Wisconsin is known for its thousands of dairy farms and produced 2.9 billion pounds of cheese in 2014, according to the Wisconsin Milk Marketing Board. Wisconsin produces around a quarter of all U.S.-made cheese, according to the board.