Wisconsin Police Shoot Black Man While Responding to Domestic Dispute
A Black man is in serious condition after being shot by police officers who responded to a domestic dispute in Kenosha, Wisconsin.
The Kenosha Police Department issued a statement that said there was an officer-involved shooting after several officers arrived to a scene Sunday afternoon in one neighborhood.
"Officers provided immediate aid to the person. The person was transported via Flight for Life to Froedtert Hospital, Milwaukee. The person is in serious condition," the department stated. "Kenosha Sheriff's Department and Wisconsin State Patrol were requested immediately so that the scene could be turned over to an agency, other than Kenosha Police.
"The Wisconsin Department of Justice (D.O.J.), Division of Criminal Investigation (D.C.I.) will be investigating this officer involved shooting."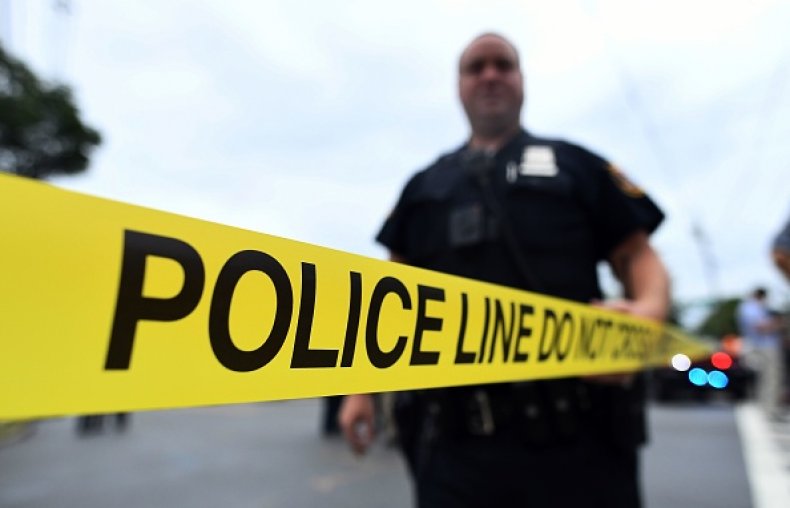 Newsweek reached out to the Wisconsin Department of Justice for comment.
There was a video of the shooting that surfaced on social media. It shows a Black man exiting the passenger side of a grey sport van, and then walking around the front of the vehicle and trying to enter the driver's side. A police officer is shown grabbing the back of the man's shirt and pulling him back from entering the car. Then, seven loud pops can be heard.
The graphic video can be found on different social media sites.
This is a developing story and will be updated as more information becomes available.