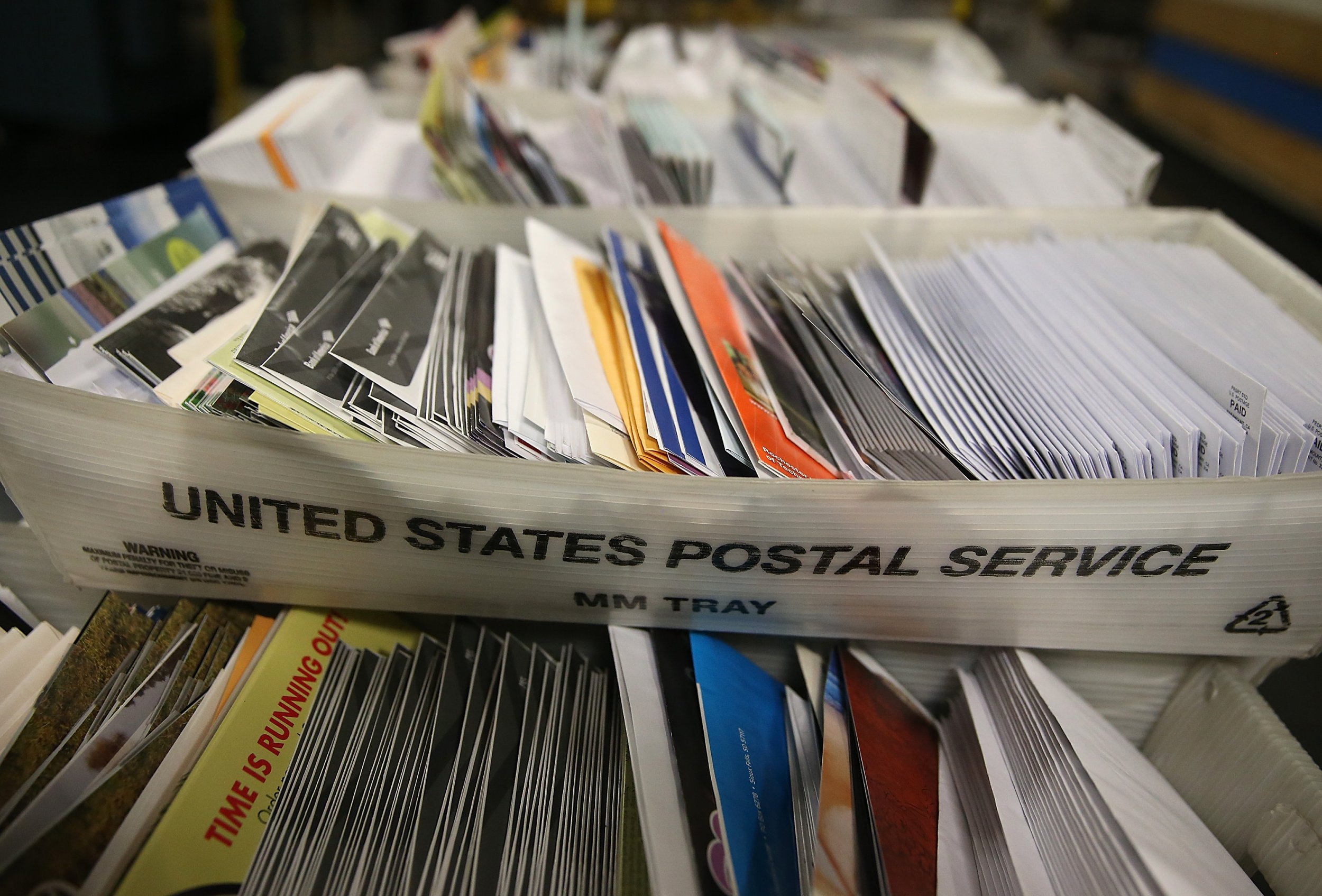 A U.S. Postal Service delivery worker has pleaded guilty to the theft of thousands of greeting cards containing checks and cash.
Wisconsin woman Ebony Smith was caught red-handed by the Postal Inspection Service earlier this year, Fox6Now revealed Wednesday. The outlet obtained details from a plea agreement which accused Smith of stealing money, checks and gift cards while on her route.
Smith, who has not yet been sentenced, pleaded guilty to federal charges this week. It is believed the postal service worker targeted residents of Wisconsin's Washington Highlands. She admitted to taking between $50 to $100 every week from victims as part of the scheme.
On July 24, the perpetrator's Honda Odyssey was towed to a scrapyard in Milwaukee. There, officials found it contained a whopping 6,625 greeting card envelopes and 540 personal checks. Fox6Now obtained an image showing the massive pile of hijacked personal correspondence.
The material was dated to between March last year and January this year, officials found.
A probe into thefts was launched after residents in Wauwatosa reported their mail was not being delivered. In January this year, a sting operation was set up, intended to catch Smith in the act.
It worked. Investigators found a blue envelope they had planted which contained a $20 bill had been raided. The envelope contained a transmitter that triggered when opened.
When the delivery woman was approached on her route, authorities discovered a bag containing 31 greeting cards. Close to the front seat of her vehicle was another 23 cards, Fox6Now said.
It remains unclear how long the scheme was in operation and what sentencing may be. The United States Postal Service did not immediately respond to a request for comment.
Earlier this month, an alleged mail thief, Jared Lee Jeffries, was ensnared with the help of a GPS tracker placed inside a decoy package by a U.S. postal inspector. Officers from the San Antonio Police Department, following its movements, were able to arrest the suspected culprit.
"Before you steal that package, remember that it might just contain the device that will help send you up the river for a nice, long stay," the U. S. Postal Inspection Service later tweeted.
In late August, former postal employee Zachary Johnson was arraigned on federal charges for allegedly burglarizing a post office, stealing mail, and negotiating forged checks. He was captured on surveillance cameras, allegedly stealing letters and parcels from a post office. Echoing Smith's case, a search of Johnson's car revealed a large quantity of stolen mail.