Wisconsin Rep. Grothman Calls Preschool 'Marxist' Amid Build Back Better Negotiations
Members of the U.S. House of Representatives debated President Joe Biden's Build Back Better agenda on Friday, with Republican Representative Glenn Grothman of Wisconsin offering a harsh critique of the package's inclusion of universal preschool.
"We are paying for the government to care for 3- and 4-year-olds," Grothman said during Friday's discussion. "Traditionally, in America, the raising of the children is the responsibility of the parents. I know there are people, Marxists, who believe raising children is the responsibility of the state."
House Democrats are hoping to secure enough votes to approve Biden's $1.85 trillion social spending bill alongside a $1 trillion infrastructure bill. Though the Democrats hold a majority in the House, progressives and moderates have clashed over key social policies.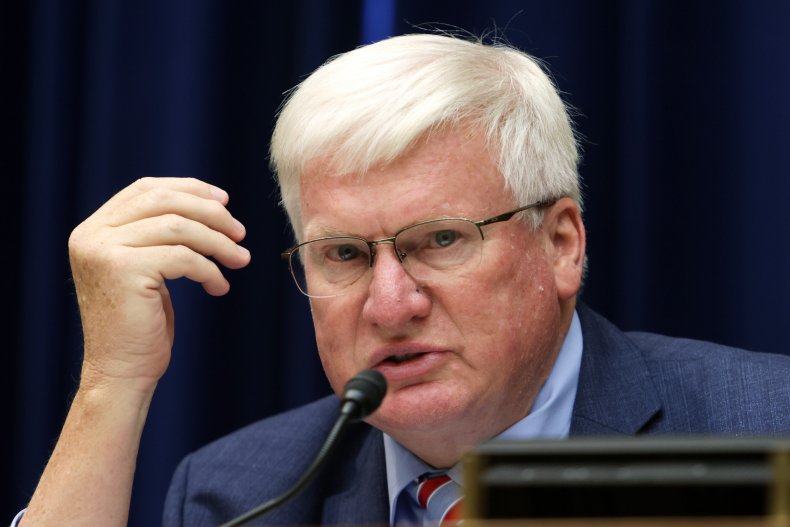 Senate Democrats Joe Manchin of West Virginia and Kyrsten Sinema of Arizona won't commit to the Build Back Better framework, which has resulted in intense negotiations within their party. Manchin has expressed concern about the cost of the social spending bill, while Republicans have criticized numerous parts of the plan.
The Build Back Better package, commonly referred to as BBB, includes an extension of the child tax credit; four weeks of paid family and medical leave; tax credits to push industries into eliminating carbon emissions; and universal preschool.
The bill's $65 billion for child care spread over a decade has led to Republican objections, notably Grothman's comparison on Friday of universal preschool to Marxism. He also argued that BBB would result in "a big push towards encouraging illegal immigration" and "free college for people here illegally."
Democratic Representative Sheila Jackson Lee of Texas took exception to Grothman's charges.
"I see a sense of great future for America," Jackson Lee said. "I wonder how many of the 3- and 4-year-olds in the future will wind up in the office of a presidency of the United States. Because we in America and we as Democrats gave them a head start, an early head start."
She continued, "And if any of my colleagues have ever visited childcare, pre-k, and seen the brightness of our children, they know that what Democrats are doing today creates not a black day but a brightness. Today is going to be a bright day...as Democrats govern and lead and make a difference in this nation and this world."
Biden made a public push for his bills on Friday. While giving remarks on the better-than-expected jobs report, the president said the legislations would provide even more of a boost to the economy.
"I'm asking every member of the House to vote yes on both these bills right now," Biden said. "Send the infrastructure bill to my desk, send the Build Back Better bill to the Senate."