Wisconsin GOP Rep Displayed Firearm in Area of State Capitol Where Guns Are Banned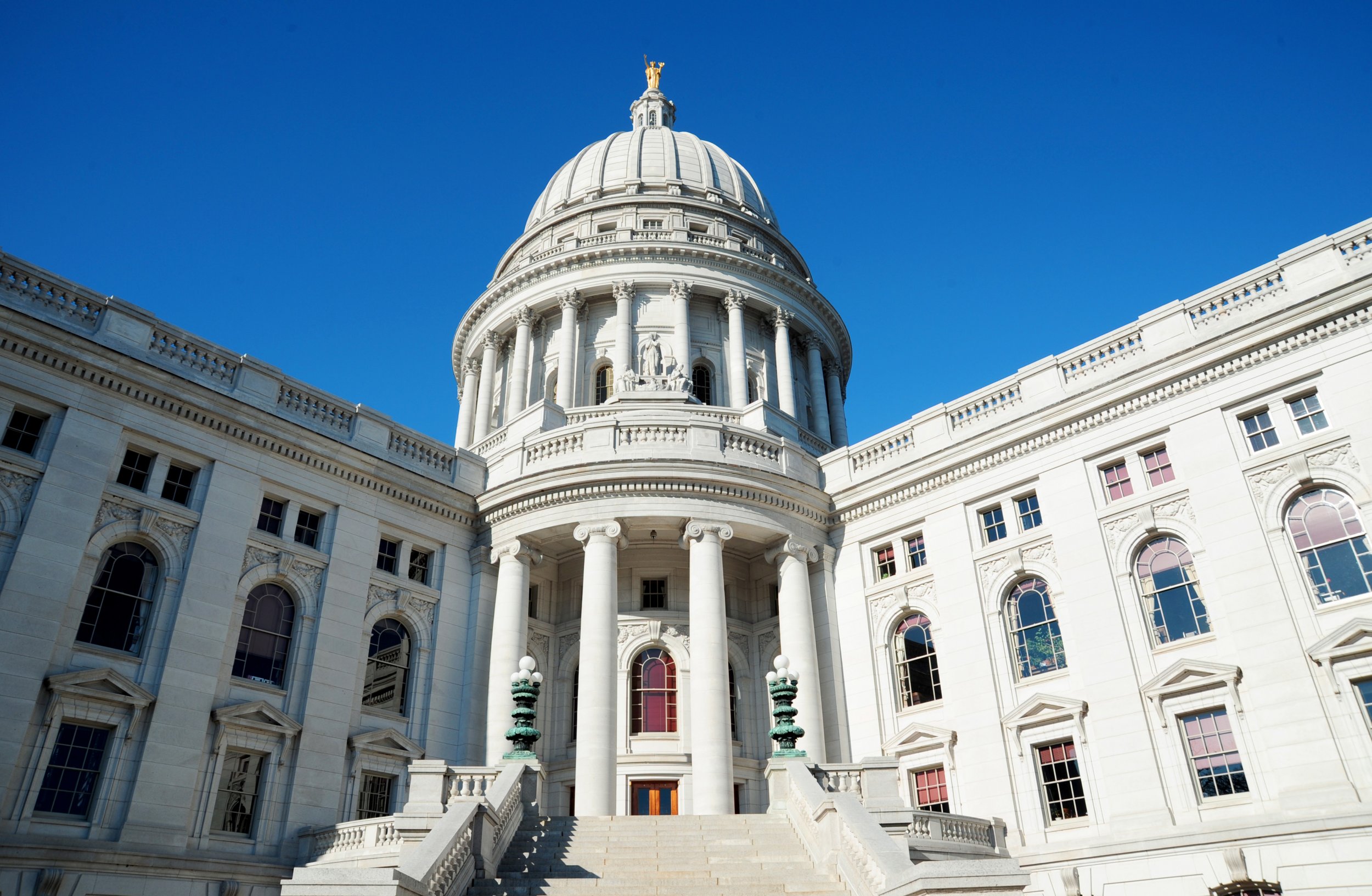 A Republican state lawmaker reportedly displayed a holstered firearm to a Democratic aide in an area of the Wisconsin Assembly where weapons are banned, according to State Representative Shelia Stubbs.
State Representative Shae Sortwell is said to have entered Stubbs's office in late March or early February to speak with her aide, Savion Castro, about loosening licensing requirements for barbers in the state.
Sortwell was reportedly dismissive of a sign posted outside Stubbs's office indicating that firearms were not permitted inside. According to local media reporting, once Sortwell pulled back his coat to reveal his defiance of the ban, Castro asked him to leave.
Wisconsin state law permits individuals who have obtained a concealed carry license to wear a firearm in public buildings, including at the Capitol. But according to the sergeant at arms, individual branches of government located in the Capitol are able to design specific firearms policies for their own workplaces. The State Assembly generally allows for concealed carry, though any lawmaker can decide to ban firearms from their own offices. Both the Supreme Court and Capitol Police, also housed in the Capitol, don't permit weapons on their premises.
Assembly Chief Clerk Patrick Fuller was asked to speak with Sortwell about his behavior, though it is unclear what sanctions, if any, were imposed upon the Republican lawmaker.
The prevailing version of events has largely been recounted by Stubbs's office to the Milwaukee Journal Sentinel. Sortwell has claimed that he doesn't "care enough about the inaccuracy" of the current reporting "to correct it."
"My constituents don't care," he told WKOW.
"I was shocked I would have a colleague in this Capitol intentionally demonstrate behavior that is just unacceptable—should be unacceptable—to anyone in this Capitol," Stubbs told the Sentinel.
Wisconsin, like many other states in the wake of historic mass shootings in recent years, is enmeshed in a debate over possible measures to address gun violence. Democrat Tony Evers defeated incumbent Republican Governor Scott Walker in an upset race last year, in part because of his credentials as an educator. Advocates have pushed for lawmakers in Madison to consider a "red flag" law, though the Republican-dominated statehouse is unlikely to pass bills that curtail gun rights. Evers, for his part, said during the gubernatorial campaign last year that he supports the state's concealed carry laws.
"I think it's working now," he said at the time.
Though the governor has said he would support an initiative to expand background checks for private gun sales, a traditionally bipartisan proposal that has been adopted by some states as federal legislation on gun control languishes in Washington.
Newsweek reached out to representatives Stubbs and Sortwell and has not received a response as of publication.